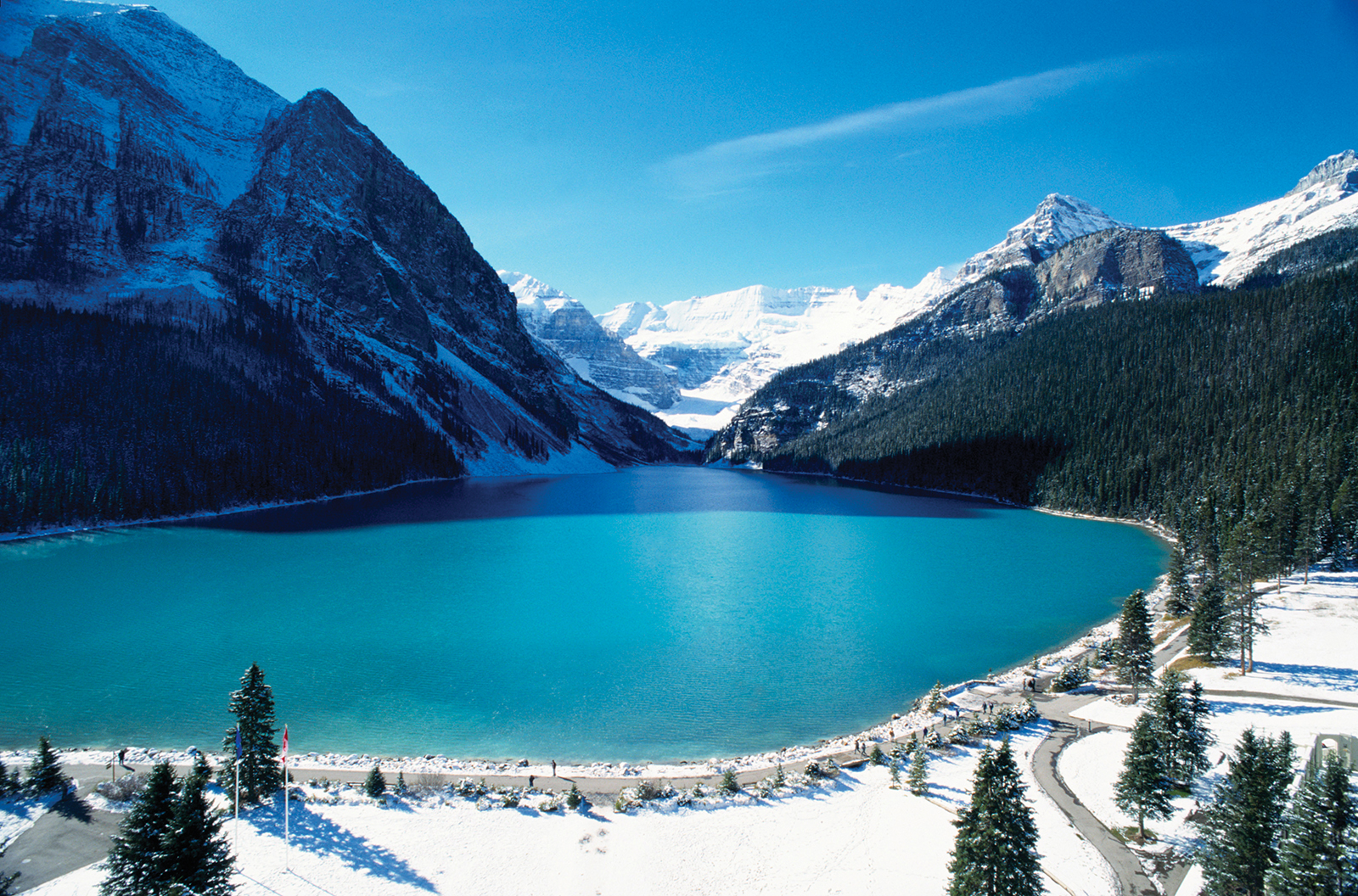 From stylish, metropolitan capitals to mountain resorts and marine ports, Canadian cities and towns offer a varied range of experiences. The greatest destinations to visit may be determined by your interests and the sort of vacation you want to take.
Canada's Best Tourist Attractions 2020, Toronto, Canada's largest city and the epicenter of the country's arts and cultural scene, is located in the heart of the country. Niagara Falls, located nearby, is a must-see sight for tourists to Canada that never fails to wow. Montreal is recognized for its fashion, culture, and history in the neighbouring French-speaking province of Québec.
If you can't make it overseas this year, our northern neighbor is a fantastic option (and for those who prefer to keep things close to home). While we're quite sure Schitt's Creek isn't a real location, there are plenty of incredible towns and picturesque spots in Canada to visit. Canada has something for everyone, from the bustling metropolis of Toronto and Montreal to the immense wildness of Jasper National Park.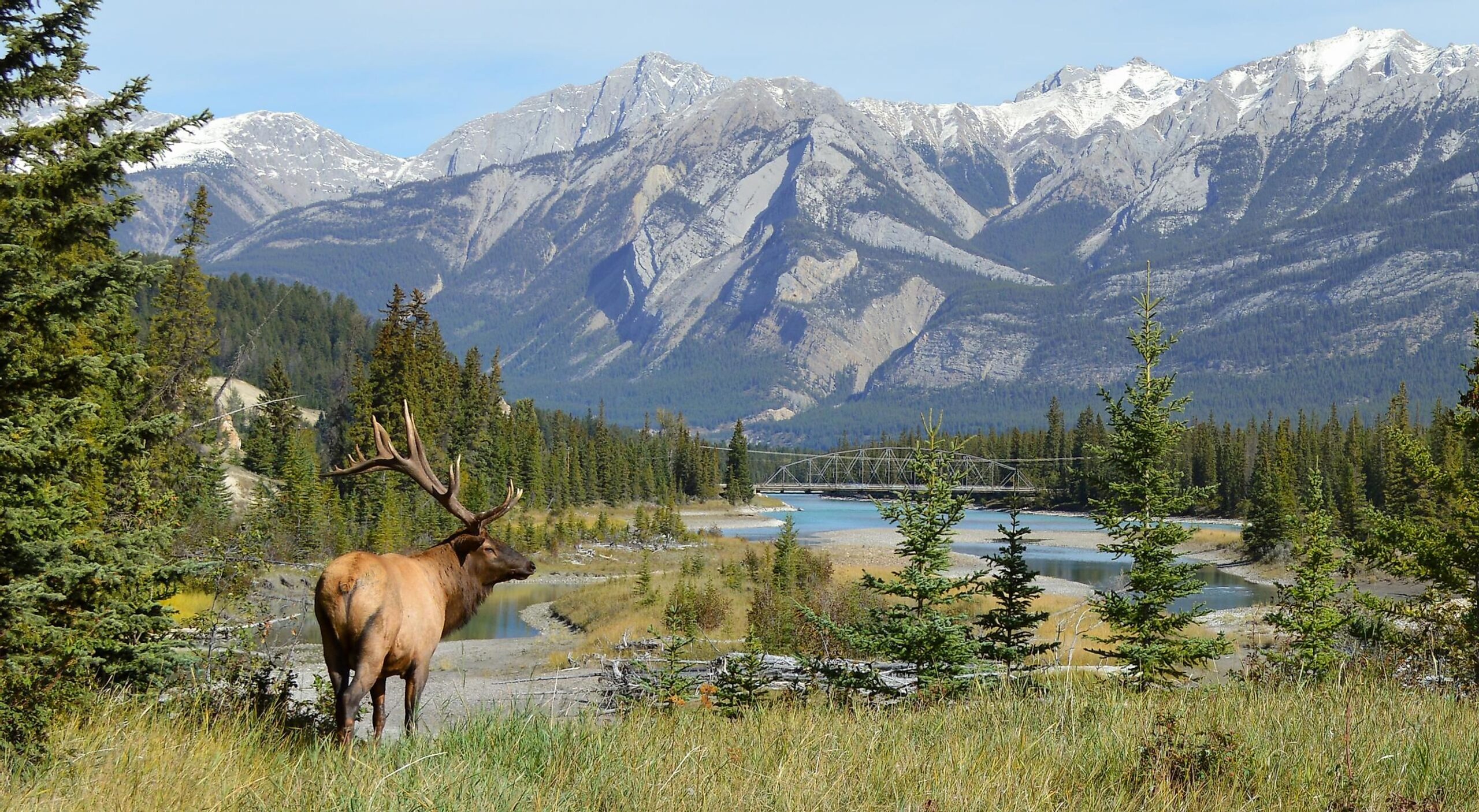 List Of The Best Places To Visit In Canada 2020:
1. Lake Louise
Lake Louise, in Alberta's Banff National Park, is one of the most beautiful places in the country. The turquoise lake, fed by glacial water and encircled by the Canadian Rockies, is a year-round refuge for nature enthusiasts. Boating and watersports are popular in the summer, while the adjacent Lake Louise Ski Resort attracts visitors in the winter. Hikers will like the region, which offers everything from short hikes to long excursions. The walk to the Lake Agnes Tea House and the Plain of Six Glaciers Tea House, both of which include truly amazing vistas as well as goodies, is one of the most enjoyable.
2. Banff
This little mountain hamlet in Alberta, nestled in the foothills of the Canadian Rockies, attracts nature lovers and luxury seekers. Visitors may spend their days skiing, hiking, and rafting down the Bow River before retiring to one of the many luxurious hotels for some spa therapy. Day excursions to major sights such as the Columbia Icefield and Moraine Lake should not be overlooked.
3. Vancouver
A trip to Vancouver is all about taking advantage of the great outdoors. Days are spent skiing on Grouse Mountain, swimming at Kitsilano Beach, and meandering around Stanley Park for Vancouver residents.
In addition, this British Columbia city has several cultural attractions, including as museums and outdoor markets (Granville Island is a must-see). If you're not frightened of heights, the Capilano Suspension Bridge, which stretches 230 feet over the Capilano River, is about 5 miles north of the city center.
4. Toronto
Toronto is a busy yet manageable city that is simple (and inexpensive) to get from the East Coast or the Midwest. It includes all of the expected tourist attractions, such as the CN Tower and the Royal Ontario Museum, as well as sports at the Rogers Centre, but it also has some very unique areas worth seeing. The Distillery District, Queen Street West, Graffiti Alley, and the Bata Shoe Museum, which has an incredible collection of vintage footwear (as well as a pair of Justin Bieber's sneakers), are all worth seeing. Chinatown in Toronto is also quite interesting, with a plethora of restaurants and stores.
5. Jasper National Park
Jasper National Park, the biggest in the Canadian Rockies, is ready for exploration. When you're not trekking down Maligne Canyon, rafting down the Athabasca River, or photographing Spirit Island, there's much to do.
The Jasper SkyTram provides a bird's-eye perspective of the magnificent surroundings. Keep a look out for the 53 different kinds of animals that live in this Alberta park, such as black bears, cougars, and bighorn sheep.
6. Niagara Falls
There are two sides to Niagara Falls: an American side and a Canadian side. It's a day drive from Toronto, or you can go for the whole Niagara Falls experience (think Jim and Pam's wedding on The Office, but without the chaos). The region isn't only about the well-known waterfall. There's much to do, including winter sports, hiking, and cycling, and Niagara Parks Golf is known for its three championship courses.
7. Montreal
If Europe is too far away or too costly, try a weekend trip to Montreal, a laid-back city best visited during the summer. The city provides something for everyone, including families with small children, whether they wish to climb Mount Royal, wander around the Montreal Museum of Fine Arts, or visit Parc Jean-Drapeau. Make a point of visiting Mile End, a trendy area famed for its cafés and bagel stores (seriously, do not leave Montreal without going to St-Viateur Bagel). There's also a vibrant nightlife, and the city hosts a number of summer events, including the Osheaga Music Festival and the Montreal International Jazz Festival.
8. Gros Morne National Park
The isolated Gros Morne National Park in Newfoundland is a UNESCO World Heritage Site with towering mountains and beautiful fjords. Hiking is popular in the national park, which has over 20 day-trip paths that explore both the shore and the wooded sections, including one that takes fit tourists all the way to the summit of Gros Morne Mountain. The Gros Morne Theatre Festival or Gros Morne Summer Music, a mix of arts and music events, are worth seeing.
9. Quebec City
A vacation to Europe may be out of the question, but a trip to Québec City may be. The magnificent centuries-old structures that make up Old Québec — a UNESCO World Heritage Site – enchant tourists to this Canadian city.
Meanwhile, the scents of freshly baked bread and brewing espresso pervade the cobblestone alleys of the Quartier Petit-Champlain. Take a trip to Montmorency Falls Park once you've had your fill of the city to see the 272-foot-tall cascade.
10. Prince Edward Island
Prince Edward Island offers a peaceful reprieve from Canada's more adventure-driven locations, with rolling green hills, red sandstone cliffs, and a wonderful wealth of seafood.
When you're not at the beach, practice your golf swing on one of the island's golf courses. Also, keep an eye out for the island's seal population (four kinds call the island home either full- or part-time).