Nubia Magazine presents you with the top 10 richest black billionaires in America, featuring the wealthiest black people in the USA. Some of the greatest television personalities have amassed fortunes for their contributions to our entertainment and relaxation. In recent years, African Americans have been getting in wealth, particularly in the entertainment industry. The instances of entrepreneurial endeavours hitching off of entertainment success are on the rise.
So who is the richest black man in America 2021?
The richest black man in America 2021 is Kanye West. At $6.6 billion, Kanye West is now the richest Black person in American history. With the valuation of his Yeezy brand reaching over 5 billion dollars in 2021.
Top 10 Richest Black People In America 2021
1. Kanye West – Net Worth: $6.6B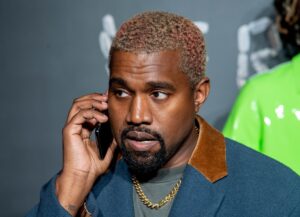 With 22 Grammy wins, 140 million album/single sales and countless world tours, Kanye West is objectively one of the best musicians of all time. With a booming sneaker and apparel business, he is also one of the most successful and wealthy celebrities on the planet. And with two new massive business valuations, we have new accolade for his resume: At $6.6 billion, Kanye West is now the richest Black person in American history.
He leapfrogs from fourth place to first place, surpassing Oprah Winfrey's $3.5 billion net worth, David Steward's $3.9 billion net worth and Robert F. Smith's $6.5 billion. Michael Jordan is now the fifth-richest Black person in the US, with a net worth of $2.2 billion. By our count, Kanye West is the third richest celebrity in the world, behind only Steven Spielberg ($7 billion) and George Lucas ($10 billion).
2. Robert F. Smith – Net worth: $5B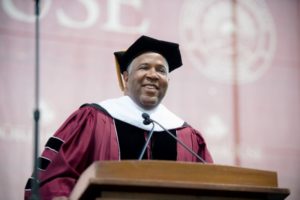 Robert F. Smith is a former Goldman Sachs executive, and the founder and CEO of the software investment firm Vista Equity Partners. Prior to receiving an honorary doctorate and giving the 2019 commencement speech over the weekend, Smith had agreed to donate $1.5 million to Morehouse College, a historically black institution in Atlanta where the cost of tuition and fees averages about $48,000 a year. He is the richest black person in America 2021.
3. David Steward – Net worth: $3.9B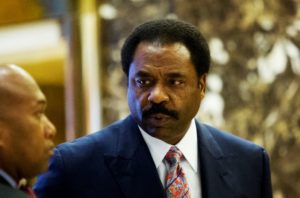 David Steward has flown under our radar until now. It has come to our attention that this African American entrepreneur is the second-richest black man in the U.S., with an incredible net worth of $3.9 billion. That puts him just behind Robert F. Smith, the Founder, Chairman, and CEO of Vista Equity Partners LLC which has more than $30 billion in assets. Smith has a $3.9 billion net worth. But, who is David Steward and how did he make his $3.9 billion?
4. Oprah Winfrey – Net worth: $2.7B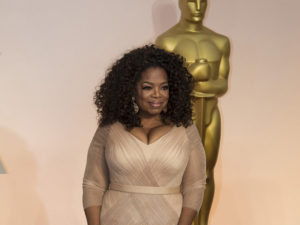 Formerly the richest black person in America, she is still the richest black woman in the worLd though. Oprah Winfrey officially retired as the television host of the "The Oprah Winfrey Show" in 2011, but she's still the boss of the so-called Oprah Empire. Today, her net worth is $2.7 billion, according to Forbes. Oprah beat poverty, abuse, relationship problems, and race and gender issues to become the most famous TV host of all time. Here's how she became rich.
5. Michael Jordan, $1.9 billion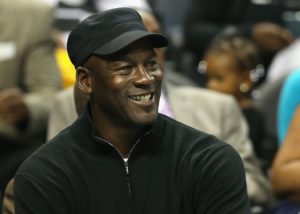 Currently the highest paid athlete in sports history. In June 2014, it was revealed that Michael had increased his ownership stake in the Bobcats (today known as the Hornets) from 80% to 89.5%. He bought his original stake from BET founder Robert Johnson for $175 million. Based on the most recent valuation estimates, the Hornets are worth a minimum of $1.3 billion. Therefore, MJ's 90% stake is worth around $1.2 billion before taxes. When you combine this with Michael's additional wealth, his total net worth is a shade over $1.9 billion
6. Jay-Z – Net worth: $1B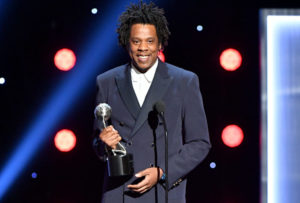 Shawn "Carter has won the race to become the first billionaire in hip-hop, beating music moguls Sean P. Diddy Combs and Andre "Dr. Dre" Young to the threshold, according to a new cover story published in Forbes. This also makes Carter just the fifth African American in the country to reach this historic milestone. The publication then explains how they came to this conclusion, listing a breakdown of Carter's major assets.
7. P Diddy – Net worth: $850 Million
Sean John Combs, also known as P Diddy, is an American singer, actor, and rapper from New York City. He initially gained recognition when he worked as a talent director at Uptown Records before he founded his label Bad Boy Entertainment. 
P Diddy's net worth is estimated to be roughly $850 million as of 2020 and he is currently signed to Epic Records.
8. Sheila Johnson – Net worth: $820 million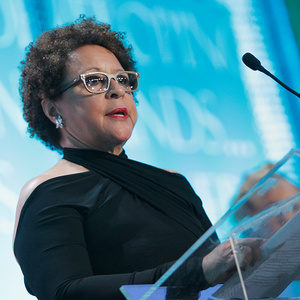 Sheila Johnson is an American entrepreneur and philanthropist who has a net worth of $820 million. Born Sheila Crump on January 25, 1949, in Pennsylvania, she is the team president, managing partner, and governor of the WNBA's Washington Mystics. Having earned the position in the 2005 season, Johnson is the first African-American woman to have a share in three professional sports teams, along with the Washington Wizards (NBA) and the Washington Capitals (NHL). Johnson's overall career accomplishments range across various areas including sports, media, hospitality, the arts, education and humanitarian causes.
9. Dr Dre – Net worth: $800 million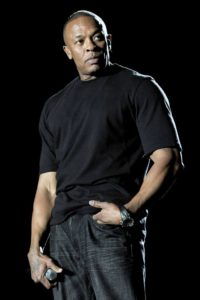 Dr. Dre is an American rapper, producer, and entrepreneur. He started out as a producer for the rap group N.W.A in the 80's, eventually going solo and moving into entrepreneurship.
He's worked with some of the best hip-hop artists of all time, and sold his brand 'Beats By Dr. Dre' to Apple a couple of years ago for billions of dollars reportedly.
Dr. Dre's net worth is estimated to be $800 million as of 2020, which makes him the 3rd richest rapper in the world.
10. Rihanna – Net worth: $620 million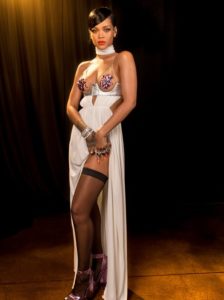 Rihanna is a Barbadian singer, songwriter, and actress. She is one of the best selling music artists of all time, and has won multiple awards over the years, including Grammy awards, and many of her studio albums going platinum.
As of 2020, Rihanna's net worth is estimated to be $600 million, making her the richest female artist ever with Madonna behind her closely at 570 million dollars in net worth.