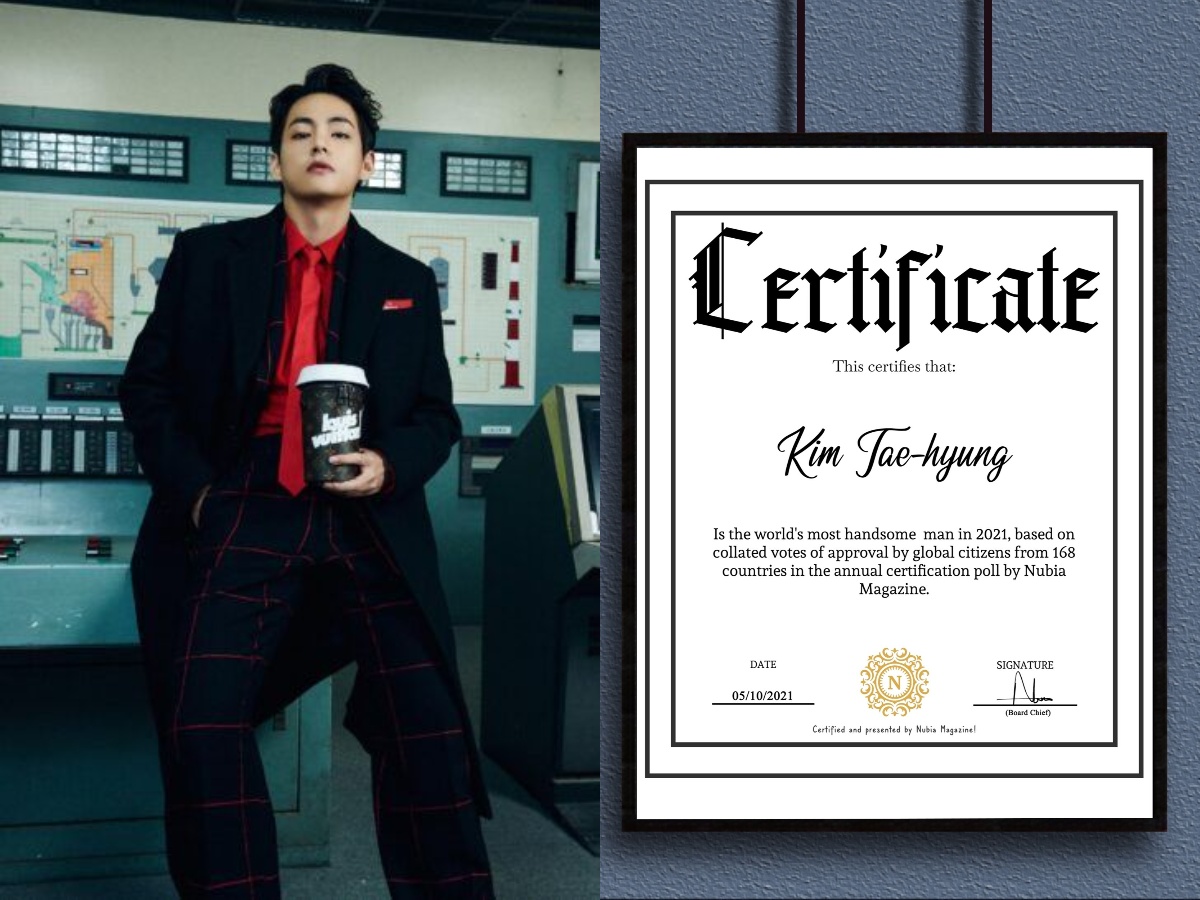 The World's Most Handsome Man global poll and survey which lasted for 5 months organised by Nubia Magazine came to an end on the 30th of September 2021. Featuring 20 attractive male celebrities from various countries across the globe, finally, we have here the man with the most approvals from global citizens over the period of the survey.
The survey which was advertised by Nubia Magazine on various internet platforms including Google Search collected over a million votes with voters from 183 countries in total and the top voting countries consisting of the United States Of America, Taiwan, India, China, Japan, Canada, Spain, Philipines, Brazil, South Korea, France, Russia, Mexico, South Africa and the United Kingdom.
Garnering over six hundred thousand votes from 168 countries over the course of the survey the South Korean singer and Songwriter Kim Tae-Hyung has been named the World's Most Handsome Man In 2021, coming behind him is the Chinese actor and singer Xiao Zhan and in the 3rd position is the British Actor and Bridgerton star Rege Jean Page.
Based on the final results of the lengthy survey, Kim Tae-Hyung aka BTS V has been officially certified as the Most Handsome Man In The World In 2021. Nubia Magazine has contacted the management of the popular singer Bighit for the delivery of the certificate as soon as possible.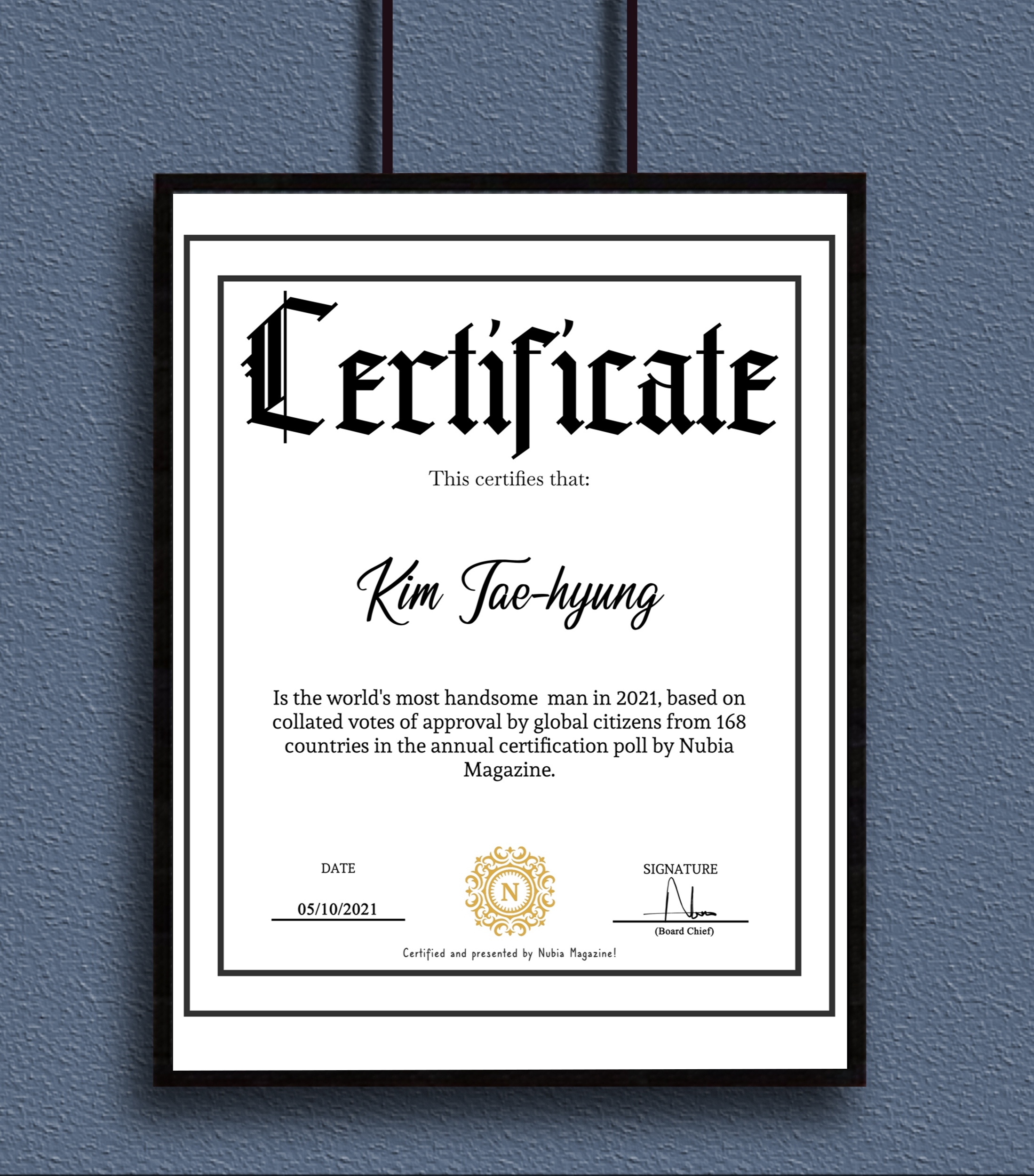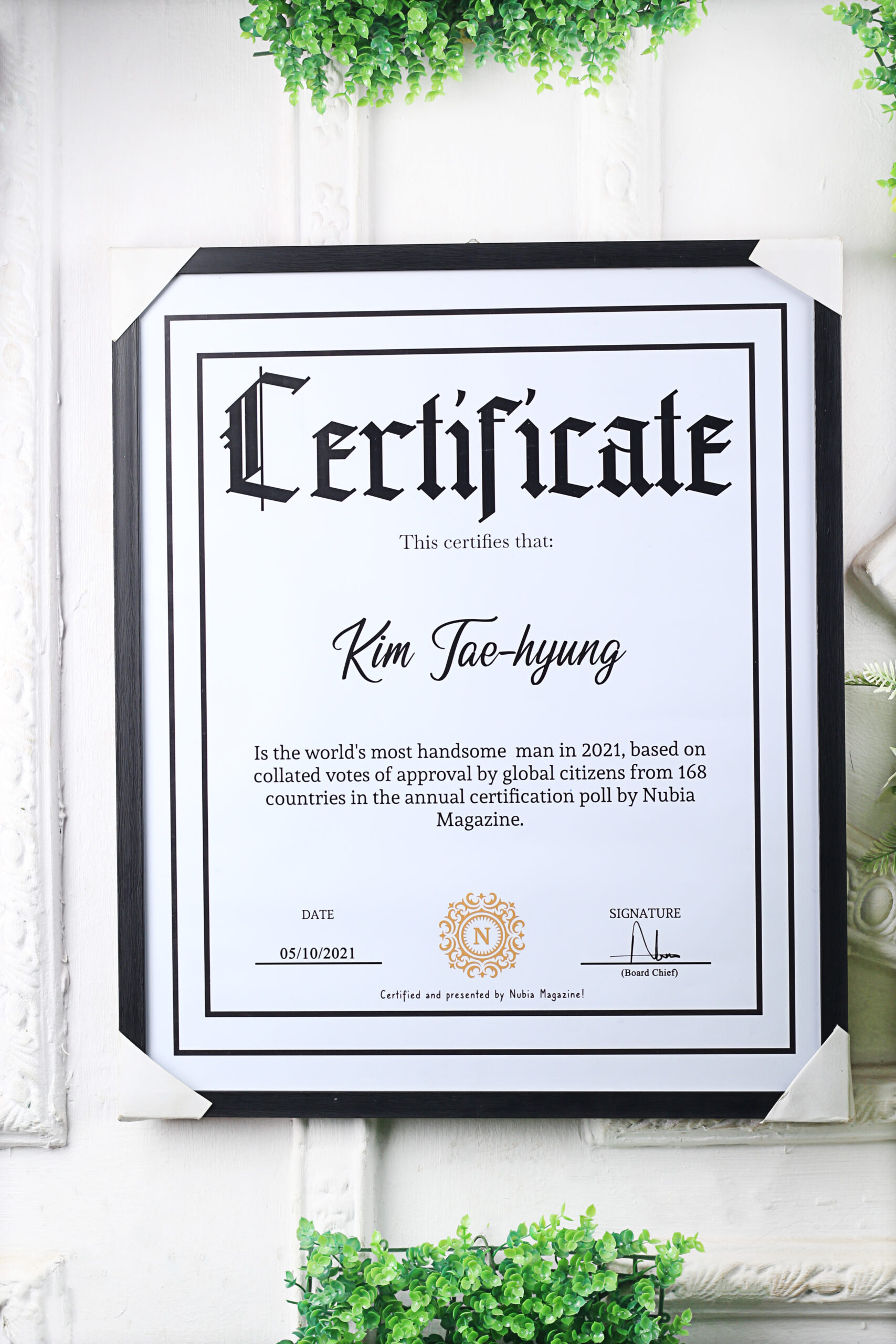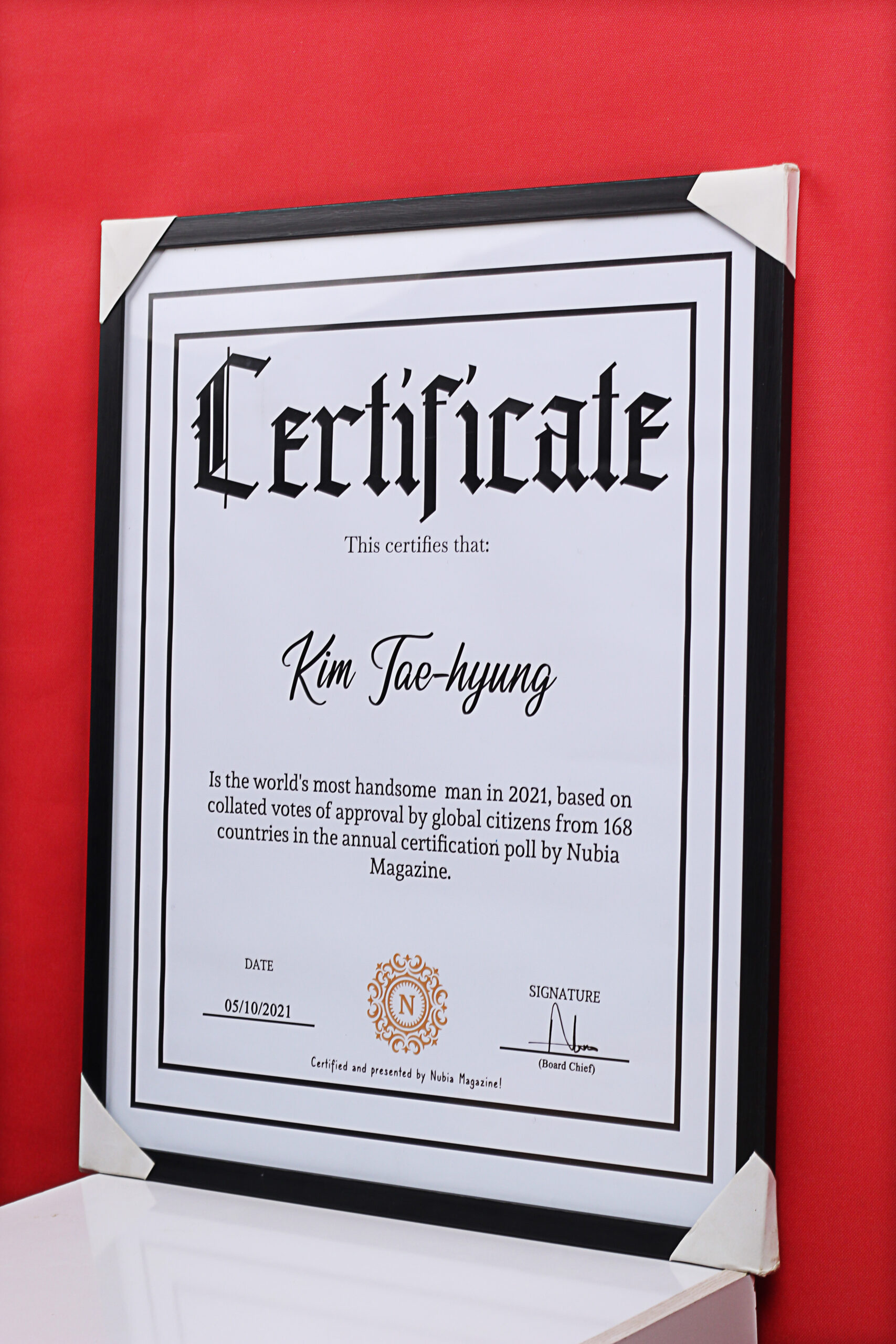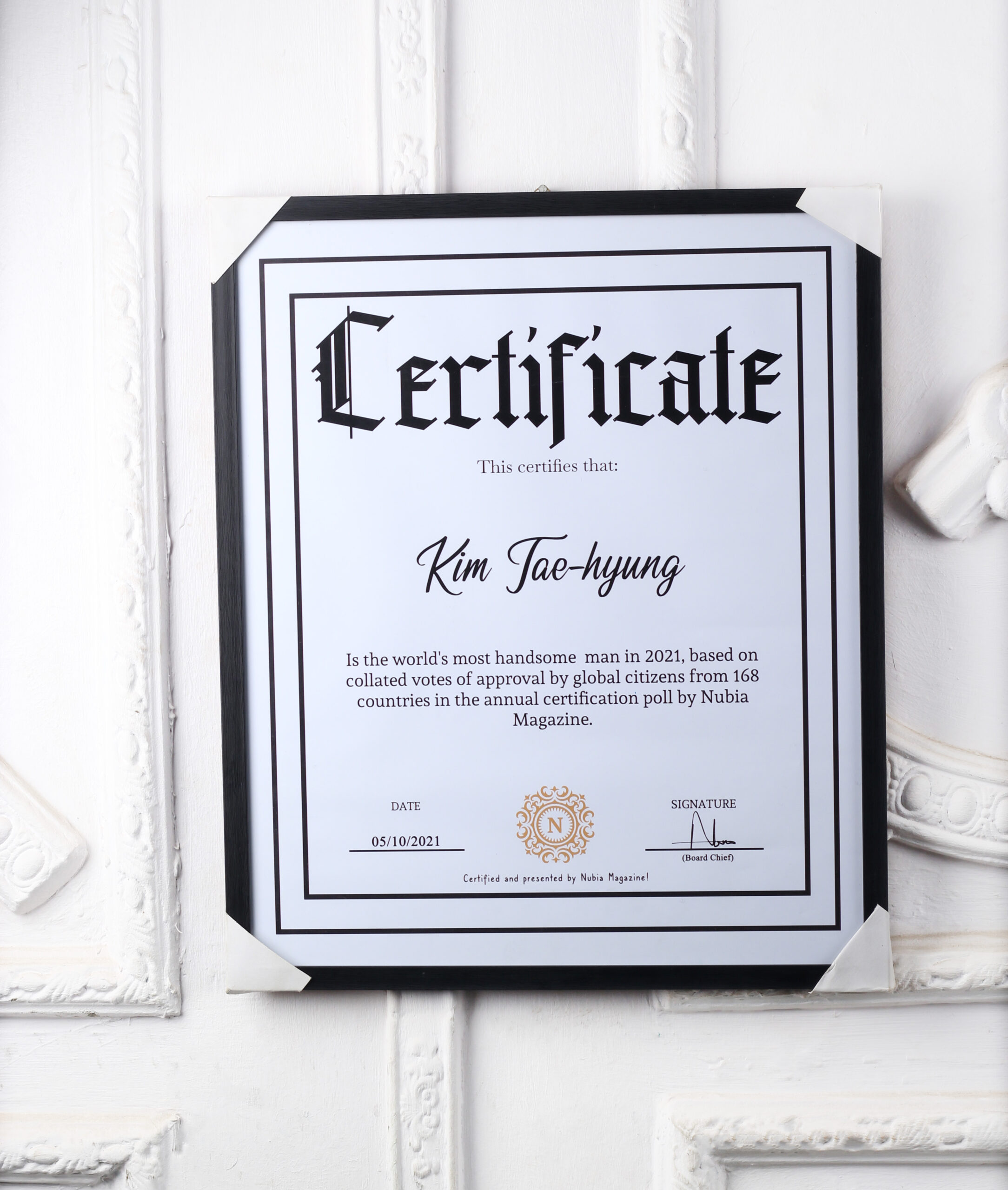 Published: 05/10/2021
FOLLOW ON TWITTER: @NUBIAMAGAZINEUK