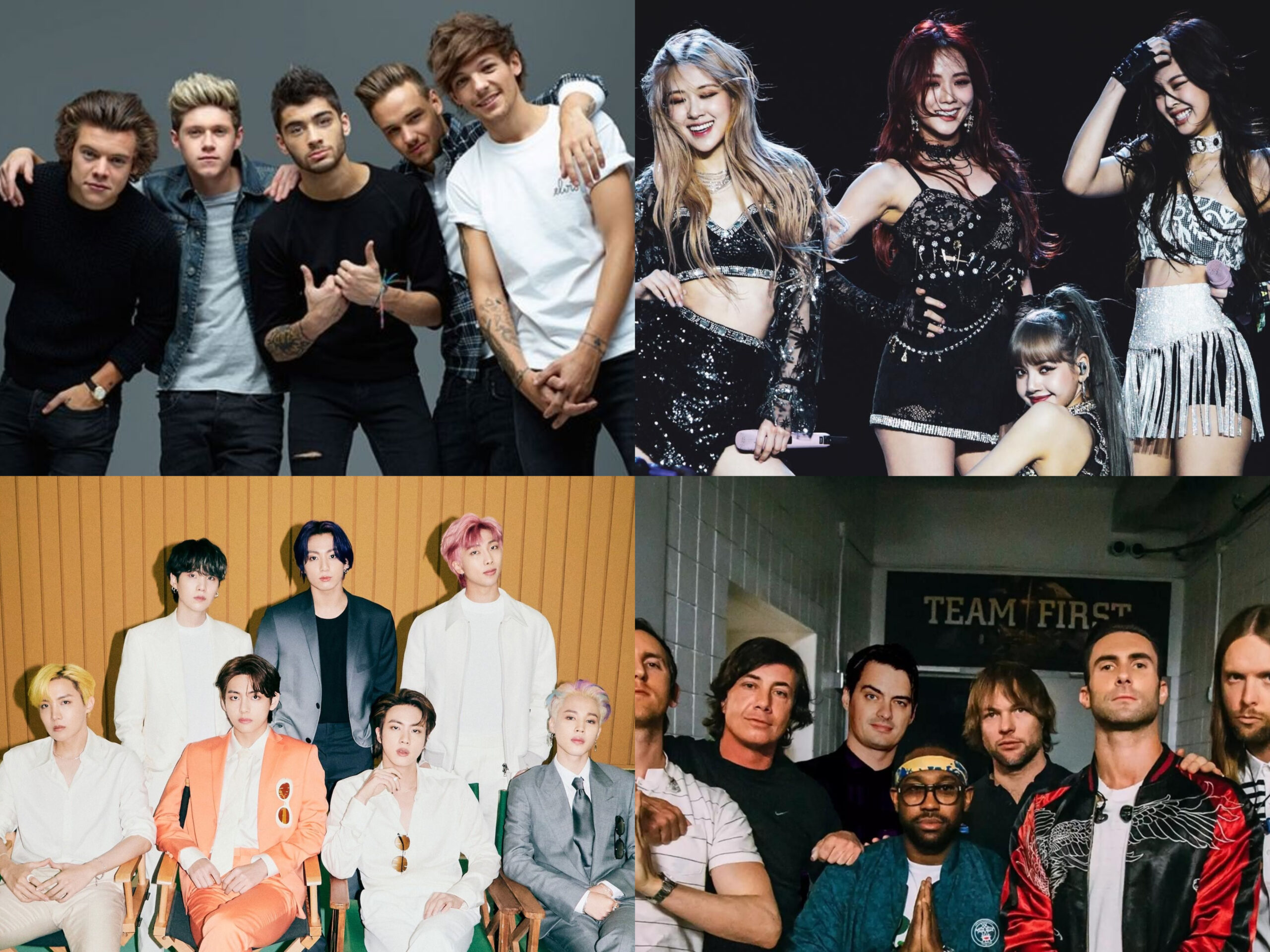 Music is an important part of human's existence and we at Nubia Magazine do our best to celebrate it as much as we could, and when we talk about music, Pop Bands or 'Music Groups' have always been a very influential and notable part of its history dating back as long as we can remember, way before the global success of bands like The Beatles, Queen, Rolling Stone, Jackson 5 and many more.. Today we still have many music groups like this thrilling us and blessing the world with their amazing music. This is why the Global Nubia Awards launched a category to celebrate and give proper credence to the pop bands that have been the most thrilling, exciting, successful, dedicated and especially most influential for each decade that passes.
We just finished an amazing decade for music globally, when it comes to technological advancements, digital music success, new music generation breakouts and more…
The Global Nubia Awards looking at the thousands of successful music bands of the last ten years, we asked people from all over the world to submit their nominations and finally, we have here the last ten nominees for The Pop Band Of The Decade Award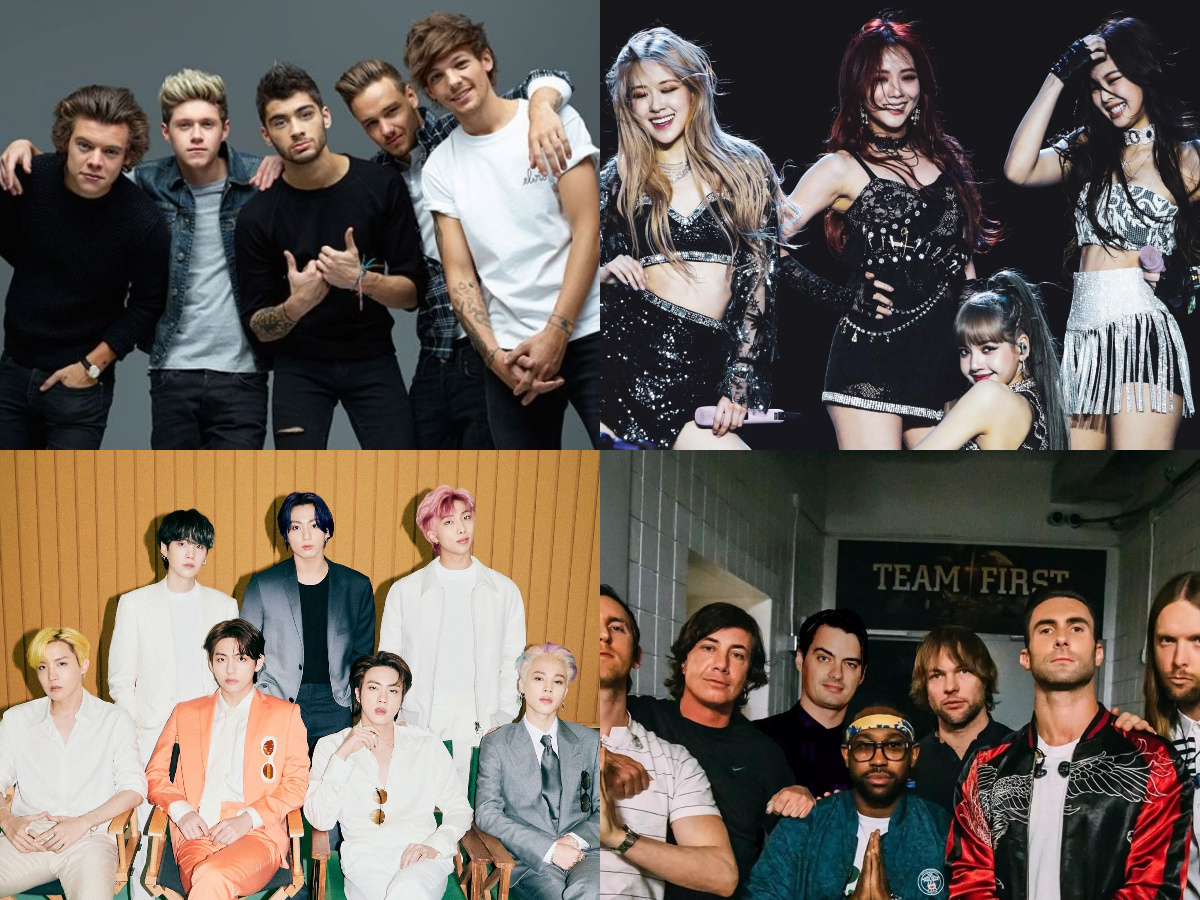 YEARS IN REVIEW: 2011 – 2020 (10 Years)
OFFICIAL NOMINEES FOR THE POP BAND OF THE DECADE:
10. Imagine Dragons (2008 – present)
Imagine Dragons is an American pop rock band from Las Vegas, Nevada, consisting of lead singer Dan Reynolds, lead guitarist Wayne Sermon, bassist Ben McKee, and drummer Daniel Platzman.
Imagine Dragons have sold 35 million RIAA certified singles in the US and 20 million albums worldwide. They were the most-streamed group of 2018 on Spotify and are the first rock act to have two songs, "Believer" and "Thunder" to surpass one billion streams each. Imagine Dragons have the top three rock songs of the 2010s on the Billboard charts, "Believer", "Thunder", and "Radioactive". Still one of the best pop bands in the world right now
9. Twice (2015 – present)
The group is composed of nine members: Nayeon, Jeongyeon, Momo, Sana, Jihyo, Mina, Dahyun, Chaeyoung, and Tzuyu. Twice was formed under the television program Sixteen (2015) and debuted on October 20, 2015, with the extended play (EP) The Story Begins.
Within 19 months after debut, Twice had already sold over 1.2 million units of their four EPs and special album. Following the release of their seventh EP, Fancy You, Twice had sold over 3.75 million albums in Korea in 2019. As of December 2020, the group has sold over 10 million albums in South Korea and Japan.
8. EXO (2011 – Present)
Exo is a South Korean-Chinese boy band based in Seoul, consisting of nine members: Xiumin, Suho, Lay, Baekhyun, Chen, Chanyeol, D.O., Kai and Sehun. The band was formed by SM Entertainment in 2011 and debuted in 2012. Exo's first album XOXO (2013), released alongside the breakthrough single "Growl", was a critical and commercial success; it sold over one million copies, which made Exo the first Korean artist to do so in twelve years.
Their later works also had strong sales, with their Korean studio albums each selling over one million copies. Exo's sixth album, Don't Mess Up My Tempo (2018), became their highest-charting album on the US Billboard 200, debuting at number 23, and their best selling album in South Korea, where it sold over 1.9 million copies. No arguments they are currently still one of the best bands in the world as of 2021
7. Jonas Brothers (2005 – present)
The Jonas Brothers are an American band. Formed in 2005, they gained popularity from their appearances on the Disney Channel television network. They consist of three brothers: Kevin Jonas, Joe Jonas, and Nick Jonas. They had sold over 17 million albums worldwide as of 2013. Six years following their split, the group reunited with the release of "Sucker" on March 1, 2019. The song became the 34th song in history to debut at number one on the Billboard Hot 100, and became the Jonas Brothers' first number-one single on the chart. Their fifth studio album, Happiness Begins, was released on June 7, 2019, topping the US Billboard 200.
6. 5 Seconds of Summer (2011 – Present)
5 Seconds of Summer, often shortened to 5SOS, are an Australian pop-rock band from Sydney, New South Wales, formed in late 2011. The group consists of lead vocalist and rhythm guitarist Luke Hemmings, lead guitarist Michael Clifford, bassist Calum Hood, and drummer Ashton Irwin. Originally beginning their career as YouTube celebrities, they rose to international fame while touring with English-Irish boy band One Direction on their Take Me Home Tour. Since 2014, 5 Seconds of Summer have sold more than 10 million albums, sold over 2 million concert tickets worldwide, and the band's songs streams surpass 7 billion, making them one of the most successful Australian musical exports in history
SEE FULL LIST AND VOTE ON PAGE 2