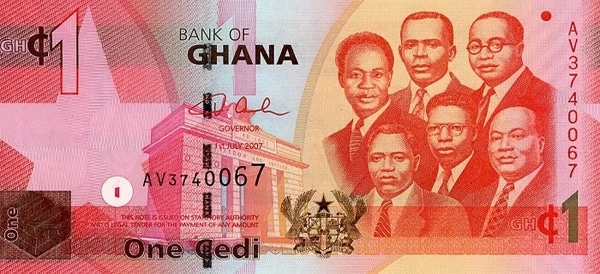 Today we bring to you the top 20 highest currency in Africa 2020. African currency rates are only strong when their values are worth more than that of other countries. Having a strong currency means it becomes cheaper to import goods. It also means it is trading at historically higher levels than before. When a country's medium of exchange is strong, it reduces its volatility in the Forex market. But, what are the highest currencies in Africa? Since legal tender in the form of paper or polymer notes and the dropping of old trade by barter system, currencies have continued to stay a fundamental/Main factor in which the strength of an economy, all over the world is generally analyzed.
List Of The Most Valuable And Highest Currencies In Africa 2020:
1. Libyan Dinar (1 USD – 0.77 LYD)
Libya is known for its vast deposit of crude oil. With an economy hinged on oil which accounts for 95% of the nation's total export earnings and 60% of it's GDP, Libya sits at the top with the most stable currency in Africa. One (1) Libyan Dinar equals to NGN 225.29. When compared with the dollar, one dollar is equivalent to 0.77 Libyan dinars.
2. Tunisian Dinar (1 USD – 2.3 TND)
This North African nation has a diversified economy based on phosphate, oil, car parts manufacturing, tourism and agro-food products. Tunisia Dinar is the second highest currency in Africa 2020 after Libyan Dinar. Average living standard here is relatively on the prime side with a high minimum wage. The economy is rock stable, thriving and with a small populace, resources are well distributed.
3. Ghanaian Cedis (1 USD – 4.75 CEDI)
The West African country, one of the closest neighbor to Nigeria. Ghana, with a growing a
nd well-managed economy, This has earned them the third spot with the Ghanaian cedis has one of the highest currency in Africa. The nation has a stable diversified economy based on rich hydrocarbon, tourism, solid minerals, automobiles among others.
It's economy rose to prominence in the days of the gold boom and the cocoa era. The flourishing economy of this nation has steadied it's currency and made it a promising nation in the global platform.
4. Moroccan Diharm (1 USD – 9.52 Mad)
The conservative Islamic caliphate still in North Africa has the 5th largest economy in the continent and also the 4th highest currency in Africa 2020. One Moroccan Dirham equals 38.28 Naira. Also, 9.52 Moroccan Dirham is exchanged for one dollar. It runs a liberal economy with the capitalist gaining major control over the economy.
Some of it's industries include mining, tourism, automobiles, construction and textiles. A flourishing economy has made it's GDP stand at an impressive $148.1 billion.
5. Botswana Pula (1 USD – 10.7 Pula)
The currency of Botswana, a landlocked state of Southern African continent. One Botswana Pula is equivalent to 34.33 Nigerian Naira. Consequently, 10.7 BWP corresponds to one United States dollar. It holds a record for retaining one of the world's longest economic boom streak. The economy growth rate of Botswana is fast paced and fairly consistent. It's economy depends on agriculture, copper, diamonds, textiles and livestocks.
6. Zambian Kwacha (1 USD – 11.98 ZMK)
Zambian Kwacha, the currency of Zambia is also one of the highest currencies in Africa 2020. It is worth 30.43 Naira. Ironically, the 1 USD = 11.98 Zambian kwacha. Zambia is another landlocked country that is located in Southern Africa. It is located in southern Africa and is a landlocked country of rugged terrain and diverse wildlife, featuring many parks and safari areas. Zambian's economy has always been anchored on copper which is it's major source of export earnings.
Although this landlocked country has been characterized by economic woes and fluctuations in it's price of commodities, it still finds itself on the top 10 list.
7. South African Rand (1 USD – 13.96 Rand)
Arguably, the most developed democratic state in the African continent, South Africa comes 7th in the strength of African currencies. The South African Rand is the currency of South Africa. This should have been up the ladder but the currency is gradually losing it value. Currently, one South African Rand is 26.49 Naira. Against the dollar, 13.96 South African Rand equals one dollar.
8. Eritrean Nafka (1 USD – 15.0 ERN)
The Eritrean Nakfa is the currency of Eritrea, an island country of Africa. This remote country in the horn of Africa is quite small in economy, land area and population. One Eritrean Nakfa is equivalent to N22.90 and one United States dollar is worth 15.10 ERN.
Eritrea has a stable currency from a not too lively economy. It's currency is the 8th strongest currency in Africa.
9. Egyptian Pounds (1 USD – 17.8 EGP)
Famous as the cradle of civilization and home to the ancient pyramids, Egypt stands at number nine. The Egyptian pounds is worth 20.35 Naira. Its exchange rate to the United States dollar is 17.91 Egyptian pounds to 1 USD. The nation is Africa's third largest economy and one of the most developed in the continent. The currency of the Pharaoh's is fairly stable.
Richest African Countries 2020: Top 10 Richest Countries in Africa (GDP Per Capita)
10. Sudanese Pounds SDG (1 USD – 47.63 SDG)
The Sudanese Pounds is the currency of Sudan, it is one of the highest currency in Africa 2020 7.65 Sudanese pounds is equal to one United States dollar. To the Nigerian Naira, a Sudanese pound equals 47.63 Naira.