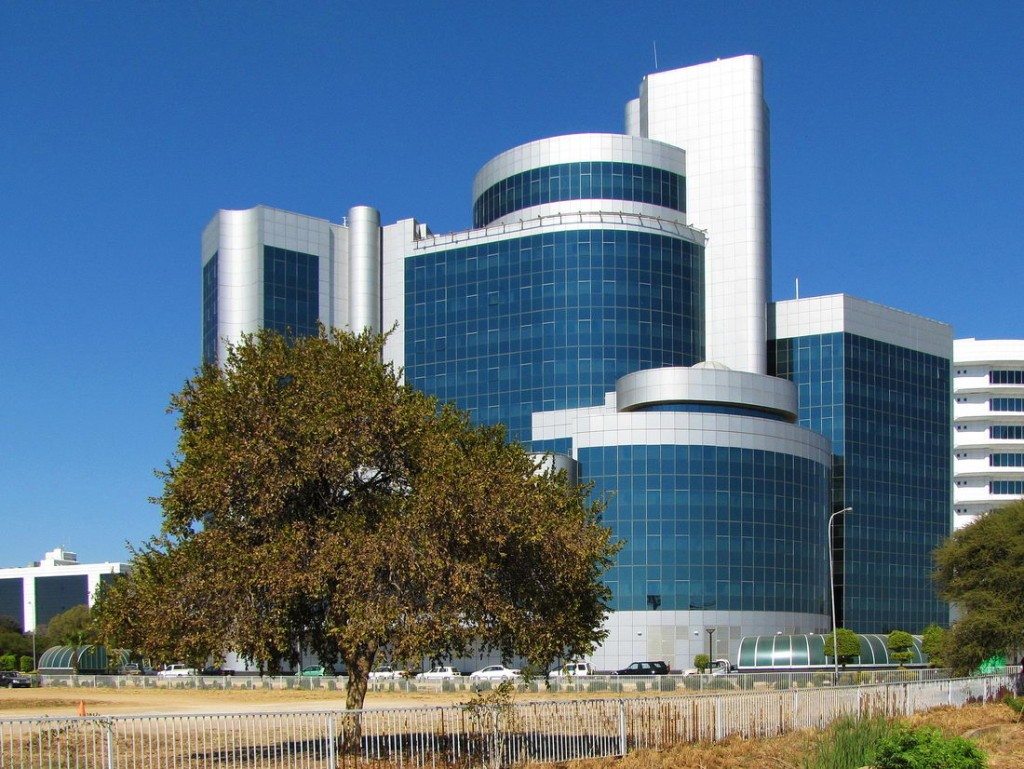 We present you a new updated and accurate ranking and listing of the top 10 most expensive African buildings of 2021 so far.
These world-class buildings that have been borne out of modern technology and civilisations are leaving people in awe and shaping the surroundings of the cities in which they are situated.
Today, Africa can boast of innumerable technological outfits and buildings that can stand in competition with other enviable parts of the world both in beauty and cost. Check out these 15 magnificent and most expensive buildings in Africa that speak wealth, fortune and extravagant affluence. 
Some cities in Africa house expensive buildings. These buildings look innovative both on the exterior and the interior.
Which Building Is The Most Expensive In Africa 2021?
Bibliotheca Alexandria is currently recorded as the most expensive building in Africa 2021. It's really a sight to behold, millions of United States dollars speaking.
List Of The Most Expensive Buildings In Africa 2020:
1. Bibliotheca Alexandrina – $220 Million
Bibliotheca Alexandria is a major library and cultural center located in Alexandria, Egypt. It is the largest library in the world and it's situated on the shores of the Mediterranean Sea. The library has shelf space for 8 million books. The main reading room covers 70,000 square meters on eleven cascading levels. The massive library's design resembles a great sundial. In addition to the library facilities, the library also contains other cultural and educational functions including a planetarium, several museums, a school for information science, and conservation facilities. The building spans 160 meters in diameter and reaches up to 32 meters in height, while also diving some 12 meters into the ground.
2. AU Conference Center and Office Complex – $201 Million
The AU Conference Center and Office Complex is a building in Addis Ababa, Ethiopia. It is the headquarters of the African Union. The main building is 99.9 meters tall comprising 20 floors, making it the tallest building in Addis Ababa. The construction of the building was funded by the Chinese government as a means of promoting international relations between the two countries. It is the second most expensive building in Africa according to records.
3. Corinthia Hotel Tripoli – $155 Million
The Corinthia Hotel Tripoli, originally known as the Corinthia Bab Africa Hotel, is a five-star skyscraper hotel in Tripoli, Libya. It is located in the city centre, near the central business district. The Maltese Corinthia International run the hotel. It was opened in 2003 by Shukri Ghanem, then prime minister of Libya. It is considered the most expensive luxury hotel in Africa. The Corinthia Hotel speaks wealth, affluence, luxury, extravagance, name them. Are you still wondering why it's listed among the most expensive buildings in Africa? It oozes comfort, pleasure, and relaxation. With 28 floors, the building towers 100.48 metres above the ground.
4. Portside Tower – $140 Million
The Portside Tower is the tallest building in Cape Town. This skyscraper is jointly owned by FirstRand Bank and Old Mutual. The construction work began in August 12 2011 and completed in 2014. The tower is probably one of the first of its kind to have the least amount of energy consumption. It is also the first large building in the country to use almost exclusively LED lighting. The building comprises 32 floors and has an accommodation capacity for 3000 people. One of the things that makes it magnificent is the fact that it is completely and uniquely covered with blue glass.
5. The Pearls of Umhlanga – $138 Million
Located in KwaZulu-Natal, South Africa, the Pearls of Umhlanga is a 31-floor Dubai-style luxury residential and retail project. It is located on the beachfront between the 5-star Beverley Hills Hotel and the Cabana Beach resort. The Pearls of Umhlanga is a spectacular residential resort offering choice luxury apartments, duplexes and penthouses. Just a look at this wonderful design brings about a breath of comfort, relaxation and affluence. The first of three phases to this project was sold out in six weeks, drawing investment of almost $34 million.
6. Michelangelo Towers – $69 Million
The Michelangelo Towers is one of five Legacy Developments that is in the heart of the Richest Square Mile. This expensive hotel building is located in Sandton, South Africa. The Michelangelo offers 242 suites and rooms with ensuite amenities as well as world-class facilities in a stylish and elegant setting. This elite hotel has accommodated celebrity guests like Oprah Winfrey, Lady Gaga, Justin Bieber and most recently United States President Barack Obama, etc. One needs not be told at the very sight of the Michelangelo towers that great fortune was spent in the construction. It comprises 34 floors which gave it an intimidating height of 140 metres. The tower used approximately 2 years to reach completion. It also ranks third among the tallest buildings in Africa.
7. Hilton Durban – $65 Million
Hilton Durban is located near the international convention center in Durban, South Africa. It is a five-star landmark hotel in Durban which offers deluxe accommodation. All guest rooms offer luxury amenities and easy access to Durban's beaches and central business district. Just have a look at the photo above, isn't it spectacular? Hilton Durban is a modern pile foundation high-rise building consisting of 21 floors with 19 above the ground and 2 below, (76 metres high). It is graced by expensive furniture and fixtures which characterises modern architectural buildings.
8. Maison des Députés, Yamoussoukro – $52 Million
Seven-story low-rise building Maison des Deputes is located on Yamoussoukro, Ivory Coast. The interior speaks much more of the fortune lavished in this fine construction than the exterior. Having taken $50 million to be put in place, it is ranked with the most expensive buildings in Africa. This impressively hulking pink pyramid is surrounded by many acres of gardens and swimming pools.
9. Hilton Taba Resorts and Nelson Village – South Sinai, Egypt– $45 Million
This is an exclusively expensive and unique hotel located at Newabaa – Taba Rd, Taba, South Sinai 46621, Egypt. The hotel boasts a unique position just 10 kilometres from Eilat, overlooking three countries—Jordan, Israel, and Saudi Arabia. The Hilton Taba Resort and Nelson Village is located on the shores of Red Sea and has a private beach. Built by Israelis, in the late 1980s the building was reportedly bought by the Israeli government for $41 million and in 1989 it was handed over to the Egyptians for free. It is painted in sparkling white which gives it a stunning outlook. It is a low-rise building consisting of a total of 14 floors. An inside look at this building will surely leave the viewer in no doubt about why it made it to the list of the most expensive buildings in Africa 2020. It is really rare in its kind.
10. 88 on Field – $41 Million
This 25-story skyscraper is located in Durban, KwaZulu-Natal, South Africa. It was built in 1985 and is 147 meters tall. Earlier it was known as Southern Life Building. With 25 floors, the building is 113.70 metres above the ground and covers a land area of 24, 500-metre square. 88 on field is a gigantic structure which captivates the attention of the eyes at a glance. It is not just great in outlook, it's also mighty in quality, having cost as much as $40 million dollars to construct. It is one of the notable skyscrapers in South Africa.
Richest African Countries 2020: Top 10 Richest Countries in Africa (GDP Per Capita)