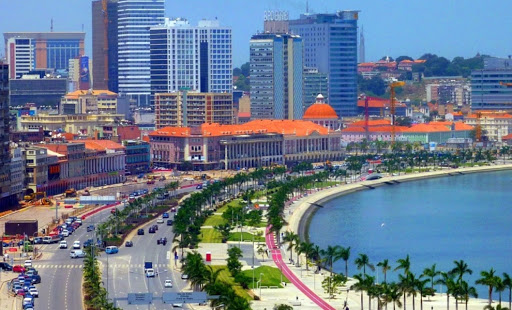 Africa is the world's second-largest continent and it's home to 51 countries. Africa has an ever evolving and ever growing modern economy. Some people believe Africa constitutes the poorest continent but she sure has some rich countries in it. So that notion is not entirely true.
What is the richest country in Africa in 2020?
Seychelles ranks amongst others as one of the richest African country in 2020. There are several ways to measure the wealth of these African countries. The most common statistics for measurement are those relating to Gross Domestic Product GDP. It can be nominal GDP, PPP GDP, Per Capita GDP and many other such figures. These reveal a wealth of information about the wealth of the country, the standard of living by the population, their purchasing power, and living conditions.
Notably, the countries on this list (of richest African countries) are ranked based on GDP per capita. Below is the list of top 10 richest countries in Africa in terms of GDP per capita.
These Are Top 10 Richest Countries in Africa 2020 According To GDP Per Capita
1. Equatorial Guinea
Equatorial Guinea is one of the African countries with small land areas and meagre population estimates. The Central African country is the third largest oil producer in Africa. The Spanish-speaking country is considered to be one of the fastest growing small-level economies in the world with its chief contributor being the oil exports.
Considered the richest African country 2020 in terms of GDP per capita, Equatorial Guinea maintains the GDP (PPP) per capita of $40,718.8. Meanwhile, the country enjoys favourable economic standards under the influence of low population and vast deposit of oil.
2.Seychelles
Seychelles is the second richest African country in terms of GDP per capita. Seychelles has witnessed enormous development which has led to a boost of substantial proportions in its economy. Taking the low population count as an advantage, the tourism sector and fishing industry have made Seychelles one of the well-structured, ever-growing, and balanced economies in the world. The Seychelles economy has an exceptionally low unemployment rate, at 1%.
Considered one of the richest African countries 2020 in terms of GDP per capita, Seychelles maintains the GDP (PPP) per capita of $27,177.2.
3. Mauritius
Mauritius is an island surrounded by the Indian Ocean. Mauritius maintains a high standard of living under the influence of a properly-diversified economy concerned with the production of apparel, textile manufacturing, tourism, and sugar production.
Mauritius' GDP per capita of $20,085.2 is an indication that it is Africa's third richest country.
4. Gabon
Gabon is considered to be one of Africa's largest producing nations of oil. Having a low population density which makes it convenient for individuals to maintain sustainable standards of living. Gabon is regarded as Africa's fourth richest country with the GDP per capita of $20,081.
5. Botswana
Situated in the Southern part of Africa, Botswana is among the fastest growing economies in the continent and has served as a major contributor in elevating Africa's economic conditions.
Botswana's diamond-rich land is considered a mid-sized territory. Precisely, the best part of Botswana's wealth can be attributed to its massive production of diamonds, making it the world's second-biggest producer of diamonds. In terms of GDP per capita, Botswana maintains a total of $15,893.93.
6. Algeria
Algeria is situated in the Northern region of Africa and it is unarguably one of the best economies in the region. The economy of Algeria is majorly dependent on the energy industry which produces massive amounts of fossil fuels. With the GDP per capita of $14,717.3, Algeria ranks the sixth richest country in Africa 2020.
7. South Africa
South Africa is an influential African country and economic facts show that it is the second largest African economy –precisely in terms of GDP. South Africa's boosting economy is powered by exports of gold, diamonds, platinum, machinery, and other metals and minerals. In terms of GDP (PPP) per capita, South Africa maintains a total of $13,195.5.
8. Tunisia
Considered to be one of the finest operating economies of the continent, the North African country's major economic contributions come from its rich oil and gas production levels. It is one of the richest country in Africa with the GDP (PPP) per capita of $11,467.1.
9. Egypt
Over the years, Egypt has maintained its stance among the largest African economies. One of the most historic landmark nations of the continent, Egypt ranks among the world's powerhouses of art and literature culture tracing back to 10 BC.
Tourism is a major contributor to its diversified economy. Through its GDP (PPP) per capita of $10,913.4, Egypt dominates the third position among the richest North African countries.
10. Namibia
Global statistics about mineral production reveal that Namibia constitutes the world's biggest producers of uranium. On this list, Namibia is described as Africa's tenth richest country in africa 2020. The country's meager population (2.5 million inhabitants) contributes to its high GDP (PPP) per capita of $10,41.