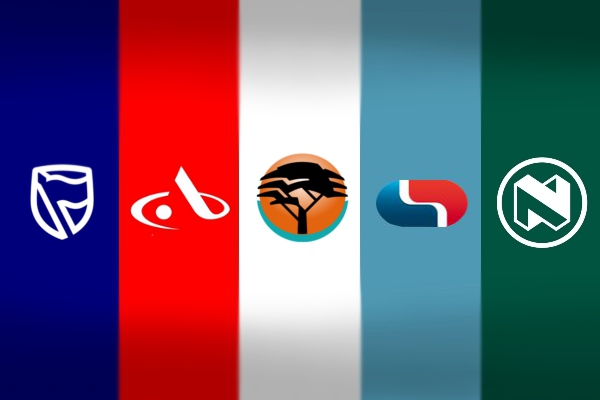 We present you the list of the top 10 best banks in South Africa 2021, below list features banks that are the best when it comes to customer service, accounts, loans and more.
The same can be said for the FNB Easy Zero account, which was formerly a mobile-only account with no card. This has changed for the 2019/20 period, but the account still cannot be used for debit orders.
These accounts are meant for low transactions (with limits set on how much money can be processed each month), with entry-level bankers looking for slightly more sophisticated transactions encouraged to move to the next tier.
It should also be noted that many of these accounts also offer rebates and interest on positive cash balances, which can offset many of the monthly transaction costs. These have not been taken into account here. For example, Nedbank has an extremely basic account in its MobiMoney account, which carries no monthly costs, but limited transactional capabilities.
What bank is the best in South Africa 2021?
They included Standard Bank Group, Absa group, FirstRand bank group, Nedbank group and Investec group, but currently, Capitec Bank Group is overtaking Nedbank group.
While some banks offer the best services, a few others have zero customer services. The top banks offering excellent banking services to South Africans are discussed below.
List Of The Top 10 Best Banks In South Africa 2021:
1. Standard bank
This is one of the highly rated and recognized banking institutions in South Africa and the whole of African. Since its inception, it has celebrated over 150 years of impeccable service. The banking group is made up of three excellent units offering banking services to South Africans. The units making up the group are, Personal and Business Banking, Corporate and Investment banking and Liberty Holdings Limited. It offers different services and products.
Among the many services it offers to its clients are banking, borrowing in terms of loans, insuring their clients, investment opportunities and more importantly self-service banking. Although many of its services are in the banking sector, it also offers reliable procurement services. Standard bank also offers sponsorship and job opportunities to its members and surrounding communities thus it is named as one of the best banks in South Africa.
2. Absa Group Limited
The Absa group was formerly known as Barclays Africa Group Limited. It is one of South Africa's financial services offering such services as personal and business banking, credit cards, corporate and investment banking, wealth and investment management. ABSA Group bank offers different initiatives to the community from business solutions to community development activities. This makes it the 2nd best bank in South Africa in terms of assets and investments. Its services are affordable to the community. Although there is competition from other leading banking giants in the country, the bank is still able to attract a large number of customers and clients.
3. Firstrand Bank Group
FirstRand bank group, established in 1998 has grown to become one of the leading banks in South Africa. It has managed to improve the local community as well as the country's economy through the services it offers. It has made investments from RMI Nigeria group to new franchise investments. As a usual banking institution, it offers insurance products and personal banking solutions to corporate, commercial and personal businesses. As such, this has helped it to grow rapidly over a short period of time. It has other investment options and this helps to widen its investment boundaries.
4. Nedbank Group
Nedbank Group is the fourth bank on our list of best bank in South Africa 2021. It is one of the wealthiest banks in South Africa. It has a well-connected banking network throughout the region of South Africa. Its headquarters is located in Johannesburg and regional centres in Cape Town and Durban. Its major gainer is the Nedbank Group limited. The group was founded in 1969 and it offers retail and wholesale banking services to its large number of clients.
Even though the main focus of the group is on offering banking services to its clients, it engages in other business activities such as job creations, investments and project financing. Its services are distributed through a number of its subsidiaries across the country with its main focus on banking solutions. Being among the leading corporate and commercial group, it has managed to operate from retail, wholesale and corporate perspectives.
5. Capitec Banking Group
The bank was originally set up to offer personal and retail services, however, it has expanded its operations and surpassed other giants in the banking industry of South Africa. Financial analysts and business corporations have ranked it among the top 5 South Africa banks. The bank majorly offers banking services for retails to people in the local community. This has improved the development of local markets and clientele satisfaction. The services are top notch; this is why it's made our list of best banks in South Africa 2020.
6. Investec South Africa
Investec is a popular bank in South Africa and has an international specialist banking and asset management group that doles out top-notch financial services.
This group provides services ranging from investment banking, investment management, capital markets, wealth management, asset management, and private banking among others.
This bank operates primarily in the United Kingdom, South Africa, Ireland and Australia where it has many branches.
This bank is the first South African company to be listed on both the London and Johannesburg stock exchanges using the dual listed companies structure.
Investec South Africa has also been ranked as one of the home loan friendly South African banks that is recognized internationally.
7. Capitec Bank
As of August 2017, this bank was the second largest retail bank in South Africa.
Capitec Bank is a South African retail bank with an interest in commercial banking, home loans, debit and credit cards and investment banking. Every month, Capitec Bank register about 120,000 new customers.
Capitec maintains about 500 retail branches and over 3,000 ATMs either partially or completely owned by them.
As of 2015, it was stated that the bank has over 6.2 million customers out of which 3.5 million are mobile banking customers and 309,000 are online bankers.
8. Gridrod Bank
Gridrod Bank is a popular commercial bank in South Africa licensed as a locally controlled financial institution by the Reserve Bank of South Africa. The bank has an interest in loan, Mortgages, credit and debit cards as well as investments among others.
This bank is owned by a shipping and logistic company with branches in Johannesburg, Cape Town, Pretoria, and Durban.
9. African Bank
African Bank is another leading South African-based retail bank with an interest in home loans to customers, avings account, debits and credits card, investments, checking and savings.
This remains one of the best banks in South Africa to save your money today.
10. Sasfin Bank
Sasfin Bank is one of the top customer friendly banks in South Africa that provides the following financial services ranging from checking, loans, savings, investments and cards.
They are focused mainly on the needs of institutions, entrepreneurs and high-income net worth individuals in the country.
Top 10 Most Expensive Buildings In Africa 2021