Nubia Magazine presents to you the top 10 most visited countries in Africa 2021. Countries like Egypt, South Africa, Morocco, and Tunisia have a successful tourism industry. Countries like Kenya, Zimbabwe, Swaziland and Mauritius can be considered as countries that have steady and consistent income from tourism. Countries like Algeria and Burundi are countries that have little to no economic benefit from tourism, but would like to see it expand.
The continent has a lot to offer visitors from outstanding waterfalls to unique wildlife and the ruins of ancient civilizations. Curious individuals are rewarded on their trip to African nations with a rich history of the African culture that includes delicious food and traditional songs and dances. The majority of tourists to Africa are adventure seekers from westernized countries.
This article discusses the most popular African countries among travellers. It does not, however, include Egypt as that country is considered a Middle Eastern region per the United Nation's World Tourism Organization. While most of the numbers come from North Africa, countries in Sub-Saharan Africa such as Kenya, Côte d'Ivoire, Ghana have seen strong performance improvements. Morocco has been outdoing itself while South Africa has retained its numbers.
The list below is based on data collected by Nubia Magazine from countries official tourist websites and press releases.
List Of The Top 10 Most Visited Countries In Africa 2021:
1. Egypt – 13.6 Million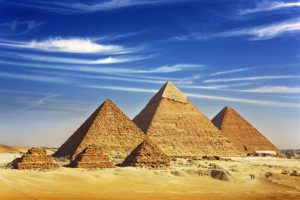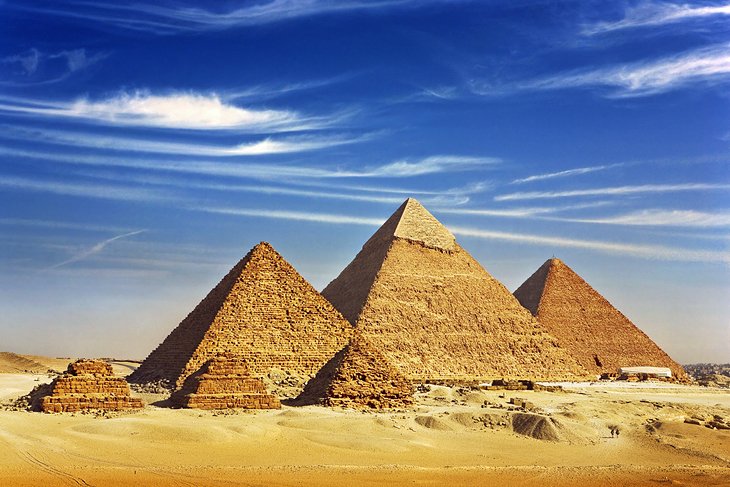 Egypt is officially the most visited country in Africa as of 2020. The UN World Tourism Organization (UNWTO) revealed that Egypt's tourism sector saw a remarkable 21 percent growth in 2019, welcoming 13.6 million visitors, according to a report released on January 20. The report further highlighted that the Middle East was the world's fastest-growing spot welcoming international tourists while growth slowed down in Asia and the Pacific. It added that Europe also saw slow growths compared to previous years, at only four percent.
Egypt is by far one of the most visited countries in Africa—owing to its historical records, background and values which has contributed immensely to the ever-growing tourism sector. Over 11.34 million tourists spent around 121 nights in 2018, with each tourist spending well over $100 per night. The majority of tourist arrivals are from Europe, Asia, Arab, Germany and United Kingdom. As in most tourist destinations in Africa, Europe remains the biggest market for Egypt's tourism—account for 7 million visitors in 2018 alone.
2. Morroco – 12.9 million Visitors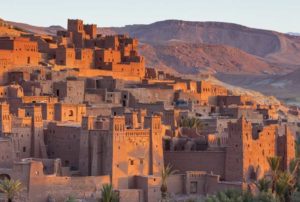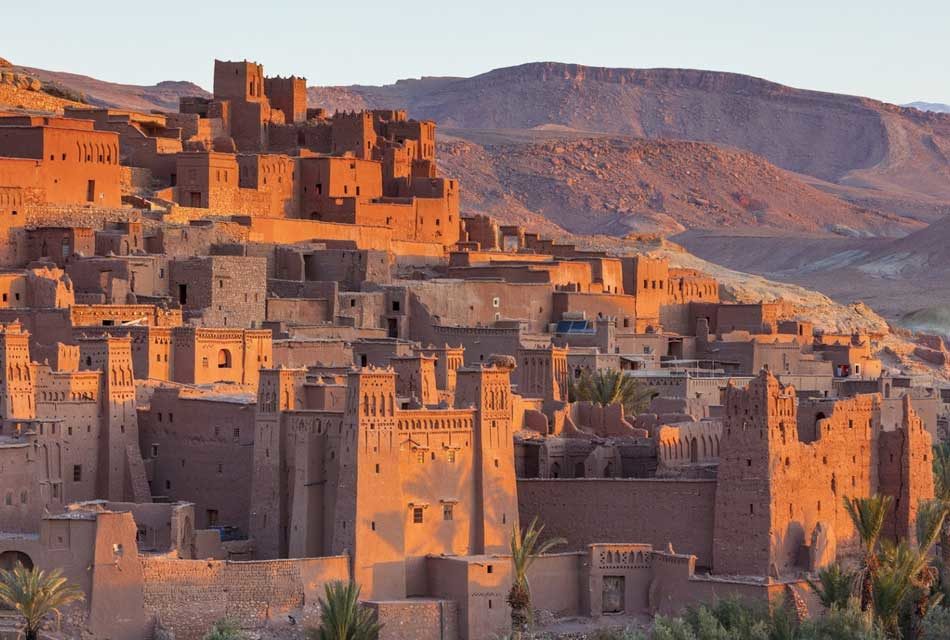 Was the most visited country in Africa for a while but as of 2020 now second most. Foreign tourists' arrivals increased by 5.4 percent, while those of Moroccan expatriates rose by 5 percent in the same period, the report added. The growth was mainly driven by the continued rise in the number of tourists from the traditional European markets, as statistics show an increase of 9 percent in Italian tourists, 8 percent for British tourist arrivals, 6 percent for French and Spanish tourists respectively, and 4 percent for Dutch tourists. The observatory said that 5.4 million tourists arrived in Morocco during the first six months of this year. The Tourism industry market saw an increase in arrivals from a range of countries, especially from France, Italy, German, and Spain.
The government of Morocco is leaving no stone unturned in the tourist sector—hence, the prioritization of tourism sector is top-notch, as it is seen as a major tool to foster rapid growth and development. The number of tourists visiting Morocco increased 5.2 percent year-on-year to a record 13 million in 2019.
3. South Africa – 10.5 Million Visitors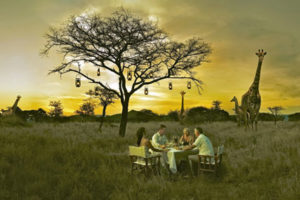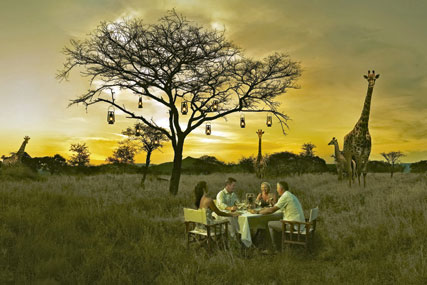 According to Statistics South Africa's latest Tourism and Migration Survey, almost 3,5 million travellers passed through the country's ports of entry in August 2017. Even though the country have not been able to reach the 155 million visitors of 2015 they are still one of the most visited country in Africa 2020. The top five overseas countries with the largest number of tourists visiting South Africa were the USA, UK, Germany, the Netherlands and France.
Most of the tourists arriving in South Africa from elsewhere in Africa came from SADC countries. Zimbabwe tops the list at 31%, followed by Lesotho, Mozambique, Swaziland and Botswana. In addition, Nigeria was the country of origin for nearly 30% of tourists arriving in South Africa
4. Tunisia – 9.4 million Visitors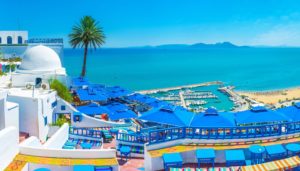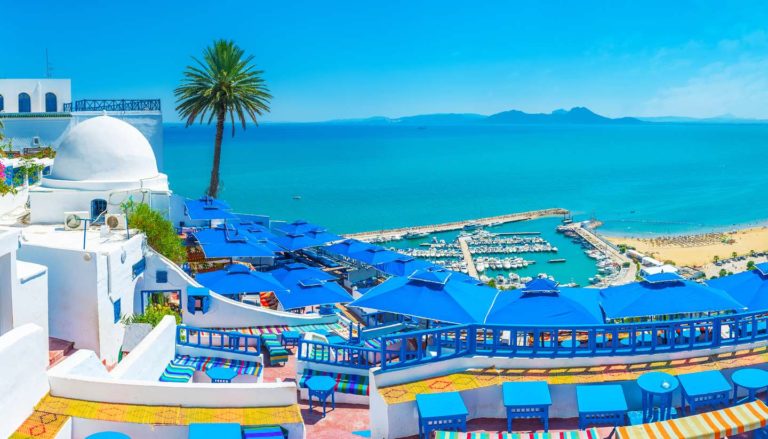 The North African country  welcomed 9.4 million tourists in 2019, up 13.6% from 2018, the Ministry of Tourism and Handicrafts reported this Friday (3). The information is from TAP news agency. On December 20, Tourism minister René Trabelsi had already announced that Tunisia had met the 9-million-tourist goal set for 2019. The number of Europeans climbed by 16%, to 2.8 million.Tunisia is a narrow gem slotted at the tip of North Africa, bringing the strongest taste of Mediterranean climate to the shores of the continent.
Despite its relatively small size, Tunisia is packed full of history and diverse natural beauty. The country is arguably Africa's most popular beach destination but there's plenty to explore away from the coastline as you travel vertically down Tunisia's narrow territory. definitely one of the top tourist countries in Africa 2020
5. Algeria – 2.6 million Visitors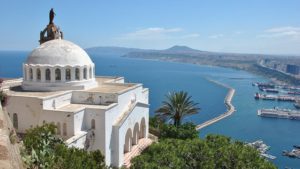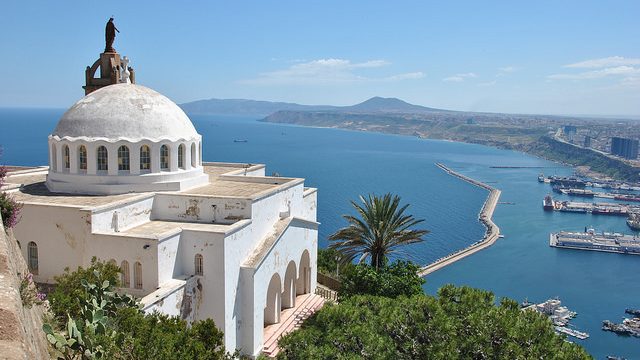 According to the U.S. News & World Report, Algeria is ranked among the top 80 countries in the world in 2018. In its Best Countries, Ranking published each year, the weekly draws up a ranking based on several criteria such as business, citizenship, cultural influence, heritage, quality of life or the possibility of adventures. As of 2008, authorities made of tourism a "national imperative" and struggled to improve the country's image with the goal to expand from 1.74 million tourists in 2007 to 20 million tourists by 2025.
A draconian goal when considering that only 2.4 million tourists visited the country in 2017 compared to 11 million tourists for Morocco and about 7 million for Tunisia. As of 2019 arrivals have increased to over 2.6 million. Algeria is 5th on the list of the most visited countries in Africa 2020.
Cleanest City In Africa 2020: Top 10 Cleanest African Cities
6. Zimbabwe – 2.4 million Visitors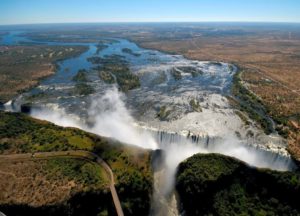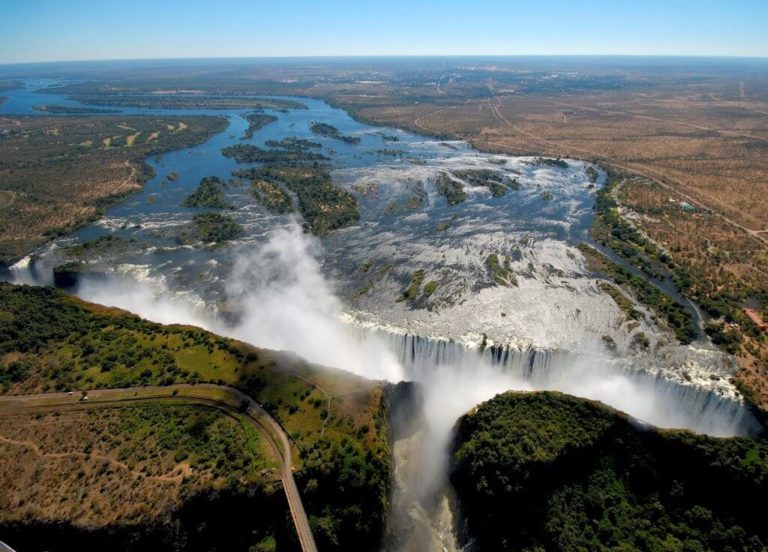 Zimbabwe is distinctive in Africa for its large number of medieval era city ruins built in a unique dry stone style. Possibly the most famous of these are the Great Zimbabwe ruins in Masvingo which survive from the Kingdom of Zimbabwe era. Other ruins include Khami Ruins, Zimbabwe, Dhlo-Dhlo and Naletale. According to African Development Bank Group, Zimbabwe received a over 2.4 million visitors in 2019. The country is home to one side of the famous Victoria Falls, which definitely attracts admirers from home and abroad.
7. Mozambique – 1.6 million Visitors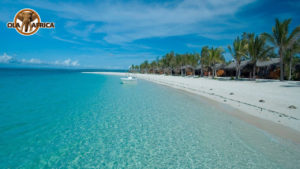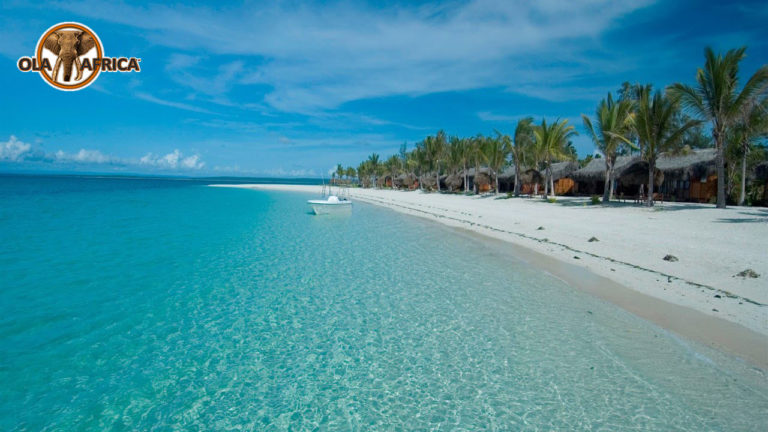 The industry attracts more foreign investment than any other part of the country's economy. Tourist arrivals in the country numbered 240,000 in 1999. UNWTO figures suggest approximately 578,000 tourists, an increase of 23% from 2004. Tourism receipts in 2001 were US$ 64 million and in 2005 were US$ 130 million. The sector employs 32,000 people. About one-third of the country's visitors are from South Africa. Arrivals of non-resident tourists at national borders. In 2017, arrivals for Mozambique was 1.45 million.
Arrivals of Mozambique increased from 441,000 in 2003 to 1.45 million in 2017 growing at an average annual rate of 10.13%. Numbers as at 2019 has increased to 1.6 million. Certainly one of the most visited countries in Africa as 2021.
8. Kenya – 1.6 million Visitors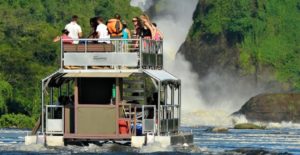 The country is in Eastern Africa, Kenya is quite possibly the first place that comes to mind when people think about safari adventures and it's also home to some of the world's most innovative and successful conservation projects. Aside from its abundance in wildlife, Kenya also has a long history that still lives today in its rich mix of ethnic groups that preserve their traditions and culture to this very day.
Bordered by Ethiopia to the north, South Sudan to the northwest, Somalia to the north-east, Uganda to the west, and Tanzania to the south, with its coastline flanked by the Indian Ocean. Its largest city is the capital city of Nairobi. Kenya provides a diverse ecological mix from the great rift valley to mountain highlands to the Savannah grasslands to a prolific range of wild animals.
9. Tanzania – 1.5 million Visitors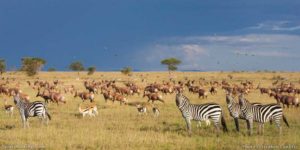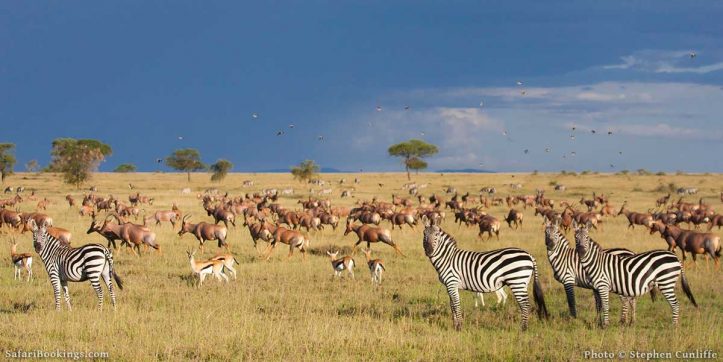 Tanzania's tourism sector saw a spike in arrivals which rose from 1.33 million in 2017 to 1.49 million in 2018—thanks to increase in international arrivals from Europe, Asia, the Pacific, Americas, Middle East and Africa. Although visitors hailing from Europe still accounts for the largest arrivals in recent years.
Tanzania is home to some of Africa's most famous national parks and natural attractions, including majestic Mount Kilimanjaro. Consequently, the most popular things to do in Tanzania and the reason many people visit the country, are the safaris and wildlife-related adventures.
10. Uganda – 1.5 million Visitors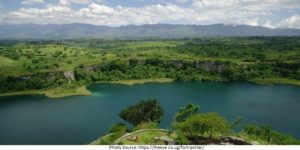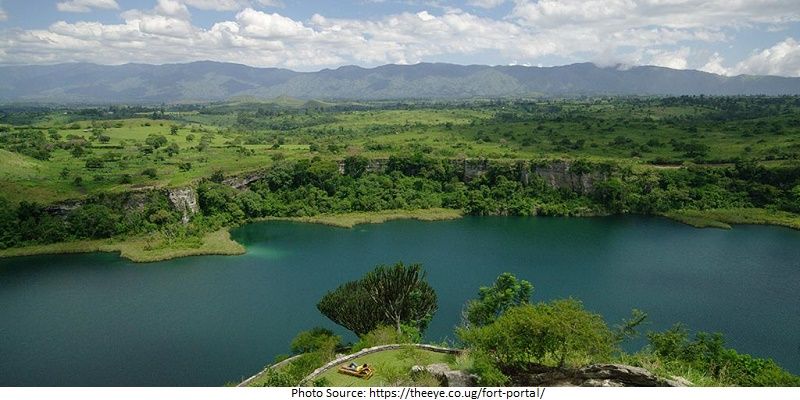 Uganda has different types Tourism activities that are organized on a daily basis in the country. Uganda Tourism Board is the main organization or board which is in charge of Tourism growth, economy and it's under the ministry of Tourism. As of 2020 Uganda is among the top tourist countries in Africa

Uganda Tourism Board is a private sector which joins Uganda as a Tourist destination and promotes Tourism products like landscape and wildlife, Uganda welcomes different visitors which are grouped as Tourists. Uganda registered 1.5 million tourist arrivals in the year 2018 representing a 7.4 percent growth from the arrivals registered the previous year, the Ministry of Tourism, Wildlife and Antiquities revealed on Wednesday. The statistics were announced during the tourism sector review workshop for the year 2018 they a little more by 2019 year-end stats.