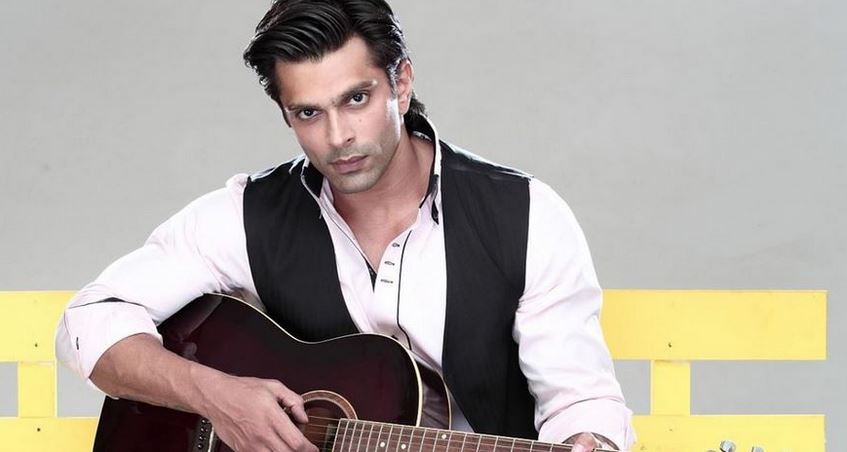 Here is the latest list of the top 10 most handsome TV actors in India as of 2021. The list below explores the most good looking and pretty actors in the TV industry of Bollywood, There are many appealing actors people have fallen in love with on Indian television over the years. This listing of the most handsome TV actors Indian 2021 has to offer shows just some of the great studs you can find on the airwaves. The show business is replete with glamor and glitz. It is common to see extremely attractive celebrities on whom the audience gets a crush. Throughout the years, we have seen several handsome men on Indian television who have made girls swoon. Some moved on to Bollywood, some retired, and new ones took their place. In this list, we will take a look at ten extremely handsome men currently working in the TV industry.
List Of The Most Handsome TV Actors In India 2021:
10. Rannvijay Singha
Certainly one of the top 10 handsome tv actors in India 2021 Those who follow reality shows and watch MTV must be well familiar with Ranvijay. He is a great TV anchor who has also acted in some of the serials and movie as well. He has a large fan following among which most are youngsters. His handsome personality and decent looks can make anyone fall for him instantly.
So these are the ones which have alluring look to impress people in India. Apart from their acting skills the good looks and charming personality have made them the most wanted TV actors of the time. Now since you also get a detailed know-how of each one of them, it's time to watch their TV shows and praise their persona.
9.Gautam Rode
He was born on 14th August 1977 and started his career with a movie Annarth in the year 2002. The movie didn't go really well so he started working in television and to the surprise got a great response from the people. So he decided to pursue the career in TV series only. His killer looks have made him quite popular among the people who watch television serials.
8. Vivian Dsena
Born on 28th June 1988 Vivian Dsena is a great actor and model who has made a great impact in the TV industry. Belonging to Ujjain, Madhya Pradesh this actor is very handsome and has a large fan base. He made a debut with one of the hit TV serial Kasam Se and since then there was no looking back for him. He keeps on getting new work and this made him quite popular as well in the media.
7. Karan Wahi
The next handsome TV actor in the list is Karan Wahi who has a large fan following in different social media sites. Girls are crazy for Karan Wahi due to his handsome personality and dashing looks. He has worked in several TV serials and made him quite popular among the mass. Apart from acting he also plays cricket and was a cricketer in his college days. Charming features and great physique made him one of the alluring actors of the time.
6. Gaurav S Bajaj
Born on 16th November 1990 Gaurav Bajaj is known among the people for various roles he has played in different Tv serials. Apart from Tv serials he has also worked in different TV ads which made him quite popular. He is also a producer and running Notorious Owl Pictures production. Due to his attractive looks he managed to make a remarkable place in the hearts of his fans and followers.
5. Gurmeet Chaudhary
33 years old Gurmeet Chaudhary becomes popular when he started working in a mythological Tv serial Ramayan. A large number of people become his fans after seeing his remarkable work in Ramayan. He is not just a great actor but also a wonderful model as well as dancer. This multi-talented TV actor is one of the most handsome ones of the time. He made his debut in the year 2006.
4. Ruslaan Mumtaz
Born in the year 1982, Ruslam Mumtaz is one of those TV actors who didn't take much time to make a remarkable pace in the TV industry. Although he debut the industry with his movie Mera Pehla Pehla Pyar but it didn't give him much success. This made him tuned toward TV and to the surprise gained the much desired popularity in the least time. His charming looks and impressive personality has got him a large fan base.
3. Vin Rana
Born on 16th December 1986 in Delhi Vin Rana managed to make his career not just as a model but also as a highly impressive TV actor. He has played a large number of roles in the recent past due to which he made a permanent place in the hearts of his fans and followers. His dashing personality, charming looks and muscular built are enough to make anyone his all-time fan. He is an engineer by academics qualifications and actor and model as profession.
2. Karan Singh Grover
Born on 23rd February 1982 Karan Singh Grover is always under controversies. This wonderful and highly handsome actor is now married to film actress Bipasha Basu. He came under the limelight after his TV serial Kitni Mast Hai Zindagi came in the television. Due to his muscular body and charming look it didn't take much time for him to make a remarkable place in the TV industry and a permanent place in the hearts of his fans and followers.
1. Priyank Sharma
He has been ranked the most handsome tv actor in India 2021 Priyank Sharma is a newbie but is quite popular in different social media sites owing to the fact that he has very charming looks and equally great muscular body. Priyank is not just a great TV actor and model but a wonderful dancer as well. Starting his career in the television with one of the MTV's reality show he made a remarkable place in the market and the show made him quite popular among the girls.