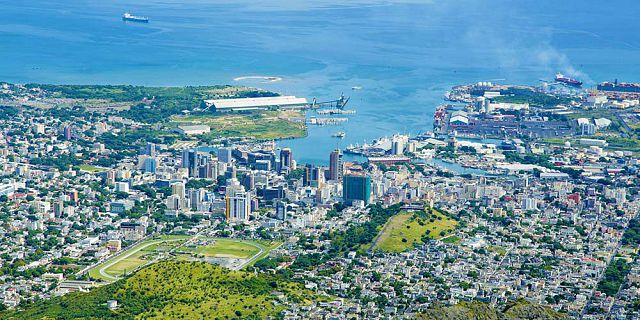 We present you another important list and this one features the top 10 richest country in Africa 2021, mostly based on the GDP per capita.
The African continent boasts a wide range of natural resources. Nevertheless, the people of this region have continued to be exploited for decades and poverty has been a major calamity. The African economy is expected to reach a GDP of $ 29 trillion by 2050.
However, the disparity in income distribution is likely to deter the wealth distribution among the people of this region. As we speak, some African countries are among the poorest while others have the fastest growing economies in the world. The following is a description of the ten richest nations in Africa and the nature of their economies. All the figures are traceable from the 2017 International Monetary Fund data.
Wealth can be measured in many ways, but one of the most commonly used techniques to accomplish this complex measurement is to use GDP (PPP) per capita. This is done by taking the value of all final goods and services produced within a country and dividing by the country's total population.
The value given is displayed in international dollars, which is a hypothetical currency that follows the same value as USD. These updated numbers come from the latest purchasing power parity statistics from the International Monetary Fund (IMF).
Which Country Is The Richest In Africa 2021 (Forbes)?
All figures are from the 2020 International Monetary Fund (IMF) data. Seychelles is still the richest country in Africa 2021, with a per capita income of $34,865 using Gross Domestic Product (GDP) per capita based on purchasing power parity (PPP). Notably, the countries on this list of richest African countries are ranked based on GDP Per Capita. To determine a country's GDP Per Capita for a specified year, we have to divide the GDP for that year by the corresponding population as this will give us a better picture of the top 10 richest countries in Africa now.
List Of The Top 10 Richest Countries In Africa 2021 Per Capita:
1. Seychelles
It ranks as the second richest country of Africa, with a reported GDP Per Capita of $34,865. Seychelles is characterized as a highly developed country. However, income inequality is also rampant. The country's economy is largely based on tourism, by an overwhelming margin. Its residents also earn enough money through industrial fishing and the processing of natural resources such as coconut also play a part.
Before tourists began to visit the country, plantations used to drive the economy of Seychelles. Besides, the country's low unemployment rate of just 1% indicates a favourable standard of living. They made it to the list of the richest country in African continent 2021.
2. Mauritius
It is the third richest country in Africa with a GDP Per Capita of $28,172. The economy of Mauritius is greatly centered around tourism. Although agriculture used to play an important role in the country's economy, its importance has reduced. The country is not too big, but its nation is great at producing goods, making sugar, textile and other popular products that positively influence the local economy. Tourists are drawn to Mauritius for its pleasant climate, beautiful beaches, and warm ocean water.
3. Equatorial Guinea
This is the 3rd on this list of the richest countries in Africa 2021 based on GDP Per Capita. This might not be a big country since its area is about 28 thousand square kilometers. However, this place in Central Africa is currently the 3rd wealthiest country in Africa 2021. Meanwhile, the country enjoys favourable economic standards under the influence of low population and vast deposit of oil. The population measures at around 1,222,245. It is partly this low population that helps the GDP to remain relatively high. It comes in first place with a GDP Per Capita of $21,628.
4. Gabon
It ranks fourth on this list with an average GDP Per Capita of $19,266. The economy of Gabon centers around oil. However, over recent decades, oil production in Gabon has been declining, with some experts predicting that it is soon to run out. Located in the west coast of Central Africa, the country's exquisite economic condition is owed to the extensive exports of oil, manganese, uranium, and timber which constitute more than three-fourths of the nation's GDP. The Gabonese government has been accused of overspending.
Richest African Countries 2021: Top 10 Richest Countries in Africa (GDP Per Capita)
5. Botswana
It has a population of around 2.1 million and a land area of around 224,610 square mile. The country is home to a highly sophisticated banking system and a low level of foreign debt. The best part of Botswana's wealth can be attributed to its massive production of diamonds, making it the world's second-biggest producer of diamonds. It is considered to be a middle-income country. Metals and gemstones are important to the economy of Botswana, and include resources such as uranium, gold, diamonds, copper, and, to a lesser extent, gold. Botswana has a GDP Per Capita of $18, 146.
6. Algeria
Algeria, the largest country in Africa by land area, is located in the Northern part of the continent. The economy of Algeria is majorly dependent on the energy industry which produces massive amounts of fossil fuels. At the same time, the energy industry contributes more than 95% of Algeria's export revenue.
In addition, it makes up 30% and 60% of the country's GDP and budget earnings respectively. The country is rich in fossil fuels and exports energy to other countries, thus it can boast an awesome GDP Per Capita of $15,000. To date, unemployment rates remain high, especially among youth.
7. South Africa
South Africa's economy is properly diversified, making the country one of Africa's most developed economies and it has high rates of unemployment, poverty, and a wide gap between the rich and the poor. Nonetheless, it ranks seventh on the list with an average GDP Per Capita income of $13,403. Tourism is one of the biggest revenue generating industries in South Africa.
8. Egypt
In terms of GDP, it is Africa's third largest economy –the position it maintains just behind Nigeria and South Africa. The economy of Egypt depends on agriculture, tourism, natural gas, and petroleum imports, as well as revenues from the Suez Canal. Despite being one of Africa's most populous country, Egypt maintains its sustainable GDP per capita.
Regardless of the abundant natural resources and nearness to the sea, overpopulation, desertification and decreasing water levels of the Nile are the major factors threatening the Egyptian economy. It ranks eighth on our list with a GDP Per Capita of $12,994.
9. Tunisia
Today, the GDP Per Capita in Tunisia is $11,987, Africa's ninth highest. During the earliest period of the Arab Spring, precisely in January 2011, there was a significant revolt which resulted in the dismissal of the then Tunisian President –Zine al-Abidine Ben Ali. The revolt has favoured Tunisia and categorized it among the efficient African economies. Much of Tunisia's economy has longtime been dependent on industries such as oil, tourism, and automobile parts.
10. Namibia
Namibia is found in Southern Africa and it has a GDP per capita of $11,528, it is the tenth richest country in Africa. Mining, agriculture, manufacturing, and tourism all play large parts in the country's economy. The country is sparsely populated, with a population of around 2 million. The local economy depends on the production and export of uranium, diamonds, and other minerals.
Thus the GDP per capita is good over 5,900 U.S. dollars. However, cost of living in Namibia remains relatively high. Many goods that are consumed within the country are imported, which contributes to their high cost. Global statistics about mineral production reveal that Namibia constitutes the world's biggest producers of uranium. Meanwhile, the Namibian government earns the lion share of its revenue from mineral extractiton and exportation.