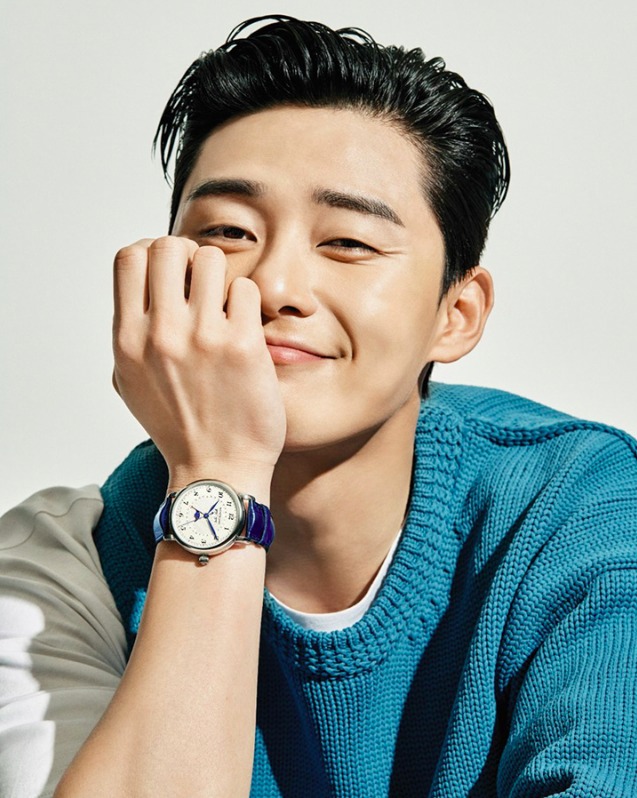 Below we present you with an important demanded list of the richest Korean actors 2021 and their net worth, featuring top male movie stars, the highest paid Koreans actors 2021. With the increasing global success and globalization of the Korean film industry, the past two decades has seen Korean actors like Lee Byung-hun and Bae Doona star in American films, Korean auteurs such as Park Chan-wook and Bong Joon-ho direct English-language works, Korean American actors crossover to star in Korean films as with Steven Yeun and Ma Dong-seok, and Korean films be remade in the United States, China, and other markets. The Busan International Film Festival has also grown to become Asia's largest and most important.
Who Is The Richest Korean Actor?
As of 2021 the richest Actor in South Korea is Kim Soo Hyun with an estimated net worth of $117 million Hyun is the highest paid in Korea too.
List Of The Highest Paid & Richest Korean Actors 2021:
1. Kim Soo Hyun – $117 million
Kim was Gallup Korea's Actor of the Year in 2014. He was first included in the Forbes Korea Power Celebrity list in 2013 placing fourth, and subsequently ranking second in 2015, and fifth in 2016. The business magazine's Asia edition also listed him in its 30 under 30 in 2016. The success of his television dramas throughout Asia established him as a top Hallyu star.The popular South Korean Actor Kim Soo Hyun is a true CF star, reportedly earning nearly 100 billion KRW through roles in Korean and Chinese commercials. Kim Soo Hyun has played many successful lead roles throughout his career, including his most internationally renowned character Do Min Joon in the hit drama "My Love From the Stars."Along with his increased popularity, Kim Soo Hyun's profits have also skyrocketed. Before his time on "My Love From the Stars," Kim Soo Hyun reportedly earned around 600 million KRW (550 thousand USD) per commercial, but this number increased to between 800 million and one billion KRW (720-900 thousand USD) per ad after his time on the show. In Korea alone, he has earned over ten million dollars through work in over 15 advertisement deals. All told, Kim Soo Hyun has filmed over 30 ads in China, raking in over what is said to be a near 90 billion KRW (81 million USD) in profit.
2. So Ji-sub – $41 million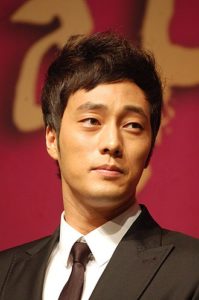 So Ji-sub is a South Korean actor and rapper. After making his entertainment debut as a jeans model, he became known for his leading roles in the television series What Happened in Bali (2004), I'm Sorry, I Love You (2004), Cain and Abel (2009), Phantom (2012), Master's Sun (2013) and Oh My Venus (2015–16) as well as the film Rough Cut (2008). With several hit movies and advertising deals over the years, he is estimated to worth over 30 million dollars.
3. Lee Jong-suk – $32 million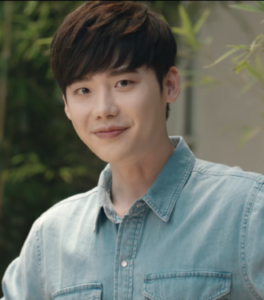 Lee Jong-suk is a South Korean actor and model. He debuted in 2005 as a runway model, becoming the youngest male model ever to participate in Seoul Fashion Week. At 17, Lee began his modelling career at the Seoul Collection walkway in 2005, making him the youngest male model to debut in the Seoul Collection program at Seoul Fashion Week. Since then, he has walked in a number of fashion shows. In 2014, he starred in teen romantic comedy Hot Young Bloods, playing a cheesy womanizer. He is the richest Korean actor 2020, and also the highest paid Korean actor 2020.Lee then starred in hit medical drama Doctor Stranger, playing a North Korean defector who works as a doctor in South Korea. The drama was a success in China, gaining 400 million views. Lee next starred in Pinocchio opposite actress Park Shin-hye, and played the protagonist Choi Dal-po, a first year reporter at a broadcasting company who struggles with the idea of justice and truth in a world where everyone wants to hide the facts.Pinocchio was another hit, with a reported revenue of 6.2 billion won (US$5.62 million) for broadcasting rights in just one year.The popular model turned actor makes a hefty amount of money. Spending more than a decade in the entertainment industry helped him to receive a lot of fans and prominence. Not to forget, he is also one of the highest-paid actors and models in the K-industry. According to some sources, Lee sits on the net worth around $50,000 or 60 million won. However, in 2016, another source claimed Suk's net worth to be near to $200,000. There is no denying that fans want to know more about him, but this handsome has neither confirmed nor denied the claim.
4. Lee Min-Ho – $26 million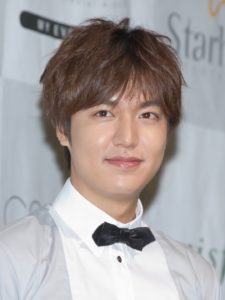 Lee Min-ho is a South Korean actor, singer, and model. He gained widespread fame in Korea and some parts of Asia with his role as Gu Jun-pyo in Boys Over Flowers in 2009. The role won him a Best New Actor award at the 45th Baeksang Arts Awards. It is common knowledge and nothing strange to the public that Lee Min-ho is one of the most expensive South Korean actors. For every appearance, Lee Min-ho is getting paid $58,700. He receives this amount only for his acting gigs, and it has not been added up with his advertisement and photo shoot salary.The most recent leak mentions that Lee Min-ho is currently being paid $784,951 for each performance on stage, such as a fan meeting or advertising promo, proclaimed by KoreaBoo. He made his 15 million dollars fortune with I am Sam, Romance, Public Enemy Returns. The actor is currently single, his starsign is Cancer and he is now 32 years of age. He is definitely among the highest paid Korean actors 2020.
5. Song Joong Ki – $24 million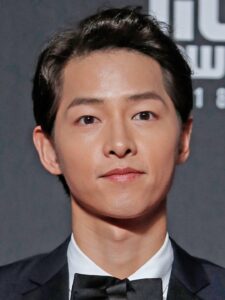 Song Joong-ki is a South Korean actor. He rose to fame in the historical coming-of-age drama Sungkyunkwan Scandal (2010) and the variety show Running Man (2010-2011) as one of the original cast members. Since then, he played a diverse spectrum of roles in the television series The Innocent Man (2012), Descendants of the Sun (2016) and Arthdal Chronicles (2019), as well as the box office hits A Werewolf Boy (2012) and The Battleship Island (2017). Song made his small screen comeback in Descendants of the Sun alongside actress Song Hye-kyo, playing a military officer.The drama was incredibly popular in Korea with a peak viewership rating of 41.6% and in Asia, where it was viewed 2.5 billion times on iQiyi. The drama reestablished Song as a leader of the Hallyu, and he topped popularity polls in Asia. In February 2017, Song was announced as the brand ambassador of the online market place "11Street" of SK Planet in Thailand. He was paired with Thai actress Mew Nittha on TV, digital, and outdoor ads on the busiest Bangkok Mass Transit System stations in Chit Lom, Siam and Phrom Pong.Cheil Tailand reported that it was a successful campaign as its Facebook page exceeded 1 million views upon its launching. In April 2018, Song was revealed as the new endorser of Hyundai LIVART, a Korea-based lifestyle culture company. They chose Song as its advertising model only 14 years after actress Kim Nam-joo in 2004
SEE FULL LIST ON PAGE 2