South Korea is renowned for its emphasis on appearance and beauty. The nation has earned the title of the world's plastic surgery capital due to the level of attention it pays to physical beauty.
Korea is recognized for its burgeoning K-Pop scene and innovative K-dramas, of course. Thus, it shouldn't come as a surprise to hear that a lot of famous people have undergone cosmetic surgery to get their beautiful looks.
Even in South Korea, the world center of plastic surgery, celebrities are still hesitant to acknowledge they've had surgery. Only a few people have openly discussed their cosmetic treatments, proudly listing what they've done and urging others to have more self-confidence. In the meanwhile, some have been advised to be honest following their
List Of Top 10 Korean Actresses With Plastic Surgery 2023
1. Jessica Jung

Jessica Jung, a former member of the girl group Girl's Generation, was regarded as one of the group's most attractive individuals. She is also well-known to the public as Krystal Jung's sister. Krystal is a member of the girl group f. (x).
She probably underwent surgery to reduce the size of her jaw. She also seems to have had double eyelid surgery and a nose job.
2. Minzy

In 2013, Minzy, a former member of the girl group 2NE1, became the subject of rumors about plastic surgery. Her management company YG Entertainment refuted the allegations and blamed her aging for her changed appearance. Nonetheless, Minzy finally acknowledged that she had a nose job.
3. Kim Yu-jin

Famous Korean actress Kim Yu-jin, better known by her stage name Uee, is a member of the girl group After School. She is transparent about her cosmetic treatments, such as double eyelid surgery, like many other celebrities. Her eyes were formerly narrower, but the operation made them wider.
4. Jung Chae-yeon

In the girl group DIA, Jung Chae-yeon is most known as a member. She earned a spot in the group I.O.I by placing seventh on the competition show Produce 101. This idol had a nose job, it has been revealed.
Her bridge is smaller, and her nose appears more pointed. There are reports that she also underwent double eyelid surgery to enlarge her eyes, although she has refuted this claim.
5. Hong Soo Ah

Actress in the comedy Nonstop, Hong Soo Ah is best recognized for this role. This doll-like actress acknowledged having double eyelid surgery and claiming that the treatment significantly impacted the development of her acting career. There are reports that she has undergone additional procedures, but she has refuted those claims.
6. Kim Ye-Won

Kim Ye-Won, who is most known for being a part of the girl group Jewelry, has admitted to having plastic surgery on her face. Her face appears slimmer in current images compared to those taken earlier in her career. She said the only cosmetic procedure she had was on her nose. She has acknowledged that she underwent ear surgery as well, but claims that it was necessary due to an infection and was done so to enhance her hearing.
7. JooE

The lead rapper and dancer of the girl group Momoland, also known as Lee Joo Won, is JooE, also known by the name Lee Joo Won. She began as a competitor on the reality series Discovering Momoland, where she placed fifth, making her eligible to join the band. She has represented the Baker beauty line as a brand ambassador in addition to being an idol. Regarding physical improvements, JooE is upfront about undergoing rhinoplasty during her freshman year of high school.
8. Yoo In Na

Yoo In Na, a well-known Korean actress and DJ, gained notoriety when she portrayed the main character in the drama Queen and I in 2012. She initially entered the entertainment business as a trainee singer before joining YG Entertainment as a prospective actor.
It appears from pictures taken earlier in her career and now that the actress had surgery on her jawline and eyes. Her eyes are bigger today, and her jaw is more defined (it used to be round and flat).
9. Park Bom

A member of the female group 2NE1, Park Bom. Although she started her career in 2006, she made her stage debut in 2009 as 2NE1's lead vocalist. She allegedly underwent a plethora of operations, including at least two nose jobs, double eyelid surgery, facial remodeling, and perhaps breast implants. She also appears to have lip fillers.
10. Park Min Young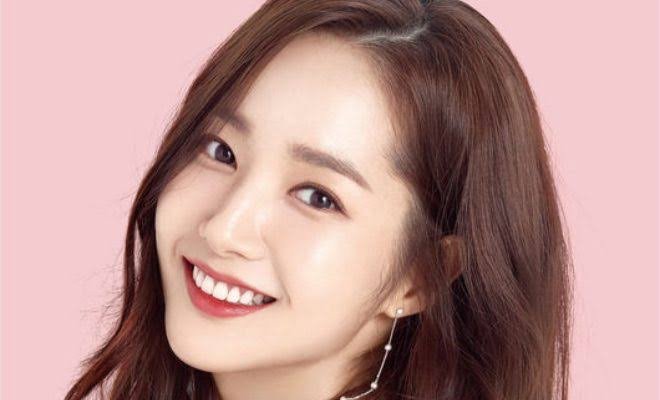 An actress named Park Min Young became well-known because of the historical drama Sungkyunkwan Scandal. The actress admitted that she underwent plastic surgery, saying that her mother had approved the procedure while she was a senior in high school. She has also had cosmetic surgery on her nose, although she has made it clear that the procedure was necessary due to an accident-related fractured nose.