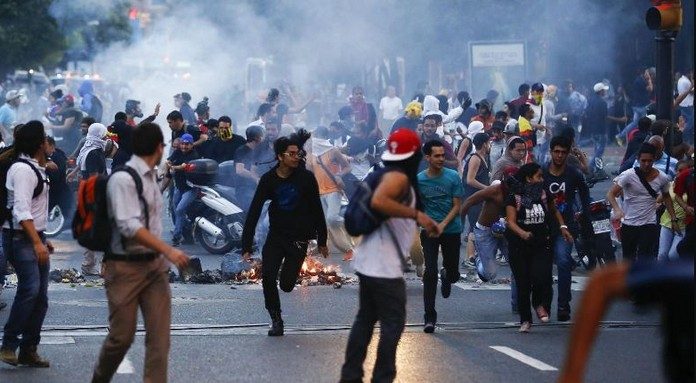 We present you with a recent updated list of the most dangerous cities in the world 2021. The cities below have been ranked as the cities with worst security in the world. For all the people who are in the mood of having a world tour, then it is advisable to avoid certain places that are proven as the most dangerous places in the world to visit. We have listed some of the most dangerous ones among them right here. From the worst countries in Africa to the worst in Europe, America and Asia. It's important to note that high homicide rates do not mean foreign visitors are at imminent risk when they travel to these cities.
Locals are by far the most likely targets of violence. lawlessness in different parts of the globe has rendered some part to be highly risky to the lives of residents and visitors. The most dangerous cities in the world are classified in consideration that they are in or not in war-torn countries.
List Of The Most Dangerous Cities In The World 2021:
1.

Caracas – Venezuela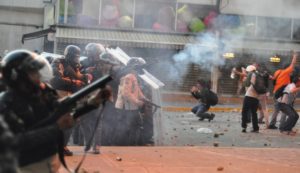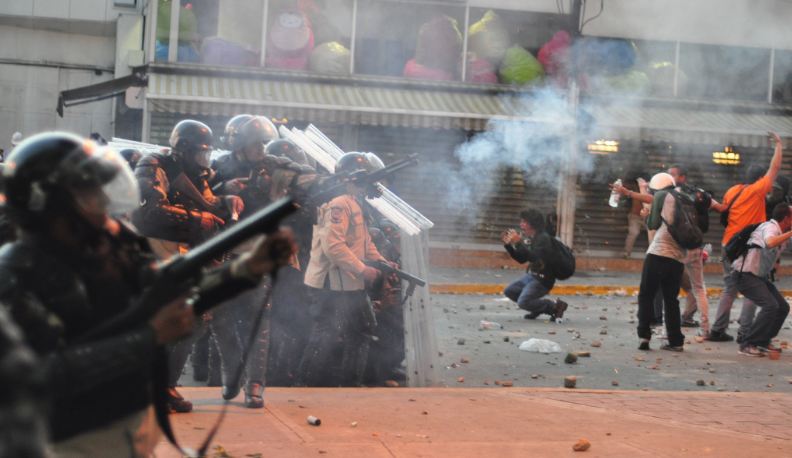 The murder rate in Venezuela had also decreased between 2017 and 2020. In 2018, Venezuela's murder rate–described as the highest in the world–had begun to decrease to 81.4 per 100,000 people according to the Venezuelan Violence Observatory (OVV), with the organization stating that this downward trend was due to the millions of Venezuelans that emigrated from the country at the time
The authors said they determined the Caracas figures by extrapolating from information gathered at the morgue. According to their calculations, the city had an estimated 3,387 murders in 2017. Caracas, Venezuela, was the most dangerous capital city in the world in 2017, according to a new study that underscores how Latin America remains one of the bloodiest swaths of the planet.
Due to the difficulty in calculating the figures, the authors said they removed two Venezuelan cities from their annual list — Cumaná and Gran Barcelona — not because there was an improvement but simply because there was not enough data. The study confirms, once again, that the Western Hemisphere remains the deadliest part of the world, even though there are no outright wars here.
2.

San Pedro Sula – Honduras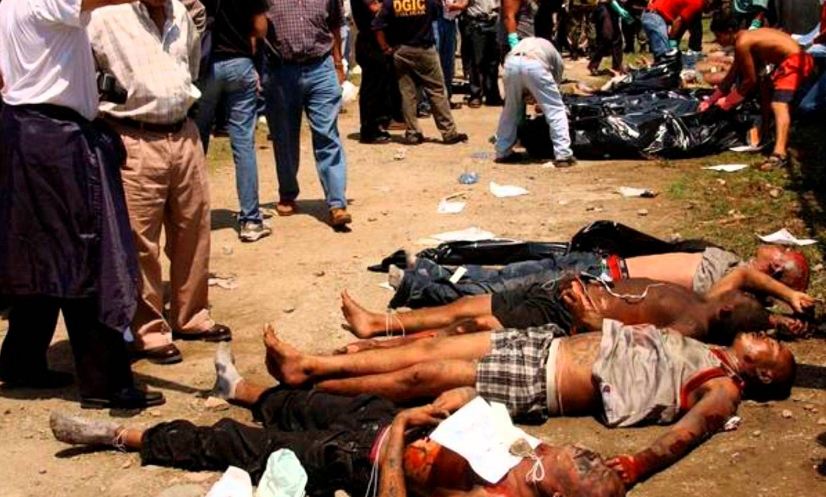 Between 2011 and 2015 the murder rate in Honduras decreased by 30% Homicides went down from 88.5 per 100,000 residents to 60.0 per 100,000. Homicide rate decrease stopped in 2016 when the murder rate did not present any significant differences from 2015. In the first semester of 2016 a rate of 14 deaths per day equalled the murder rate in 2015.
Murder rate decrease has been attributed to different reasons such as negotiations and agreements between criminal groups and government action, economic aid given by United States Agency for International Development to fund crime prevention programs and to the Mano Dura Laws. Fear of violence is a completely legitimate reason for leaving home and making the dangerous journey north. Violence and gangs, however, are often presented by U.S. media as the only explanation for the exodus of Hondurans from this metropolis.
This wave of media attention has been going on for at least half a decade, as tens of thousands of Hondurans arrive at the border seeking refuge. President Trump's rhetoric portraying the caravans as a threat has focused even more attention on this Honduran city. It is not clear which of these has caused the decrease in homicides.
3.

San Salvador – El Salvador
Salvadoran youths join gangs for many reasons. Sometimes this is understood as a choice, but it can also be attributed to a feeling of neglect and abandonment from family as well as a normalization of violence in society.  El Salvador is no stranger to violence. It endured a brutal civil war in the 1980s, which lasted for more than a decade.
In many ways this history has underpinned the evolution of a terrifying gang culture where extortion and murder have become the norm. In the aftermath of the civil war, US immigration policies hardened. The net result was Salvadorian migrants convicted of crimes were deported back to El Salvador, renewing the cycle of gang culture and undermining the foundations of a fragile and struggling state.
Juan Fogelbach argues that general risk factors associated with gang membership include poverty, family disintegration or separation, neglect, violent domestic environments, unemployment, scarcity of educational and developmental opportunities, and family membership in gangs.
4. Acapulco – Mexico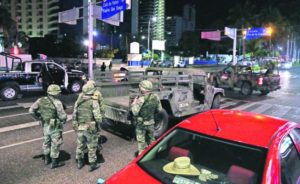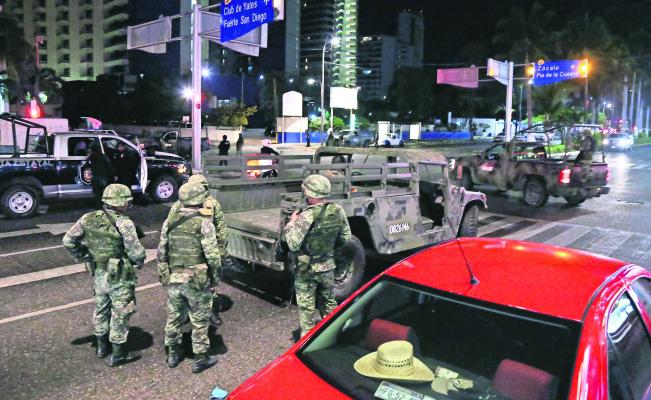 Mexico's government reported 29,168 murders in 2017, a 27 percent increase over 2016, AP reports. According to the country's Interior Department, who recorded the numbers, Mexico's homicide rate was 20.5 per 100,000 inhabitants in 2017, compared to 19.4 in 2011. However, local security analyst Alejandro Hope told AP it's probably higher because the numbers are based on murder investigations, not murder victims, as a single killing could result in multiple victims. Acapulo is certainly one of the most dangerous cities in the world.
He says the homicide rate is likely around 24 per 100,000. Mexico had the highest number of homicides in the country's history, with an average of 91 deaths a day — and 2019 is on track to break the record. Drug cartels and criminal organizations are running rampant throughout the country, with lethal results. Federal crimes in Mexico also increased by 18% in 2018, including the possession of weapons, drug trafficking and kidnapping. According to the U.S. State Department, more Americans are killed in Mexico than in all other countries combined: 196 U.S. citizens died there in 2018, with 67 murdered, 66 suffering an accident and 23 drowning.
5. Maturín – Venezuela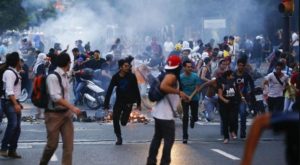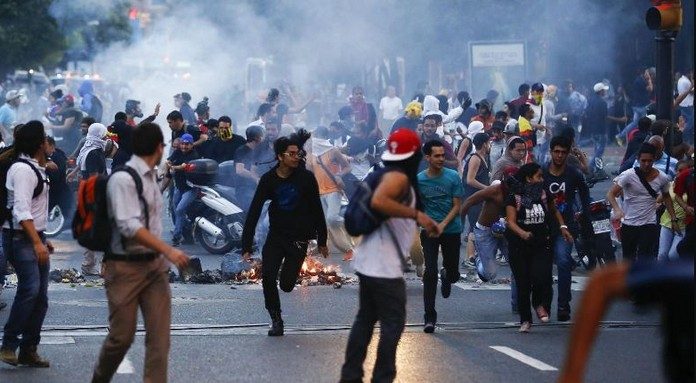 Maturín is a city in Venezuela, the capital of the Venezuelan state of Monagas and a centre for instrumental exploration and development of the petroleum industry in Venezuela. The metropolitan area of Maturín has a population of 401,384 inhabitants. Venezuela is without doubt one of the most dangerous destinations in South America and it's important to know that at present there are always risks in coming here.
The only way we can truly recommend visiting is if you organize a trip with a Venezuela-based travel agency in advance. Some easy ways to minimize your exposure include avoiding Caracas altogether, always taking taxis after dark, avoiding public buses, not using your phone or camera on the streets, not wearing expensive jewelry or watches, and arranging for transfers from airports and bus stations in advance with your hotel or travel agency.
6. Tegucigalpa – Honduras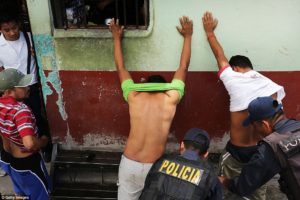 Formally Tegucigalpa, Municipality of the Central District Municipio del Distrito Central or Tegucigalpa, M.D.C., and colloquially referred to as Tegus or Teguz, is the capital and largest city of Honduras along with its twin sister, Comayagüela. Central District reached a homicide rate of 72.7 with authorities recording 792 intentional homicides and 151 involuntary homicides; this averaged to 66 murders per month or two per day. 85.6 percent of the deaths were committed by firearm and 39 percent were linked to organized crime. 91 percent of the victims were men and 81.2 of that were ages 15 to 39.
The neighborhoods in Tegucigalpa reporting the highest incidence of violent deaths are poor and impoverished areas that include Barrio Concepción, Colonia Nueva Capital, Colonia Villa Nueva Norte, Colonia Cerro Grande, Colonia El Carrizal No. 1, Colonia el Carrizal No. 2, Colonia Flor Del Campo, Colonia La Sosa, Colonia Las Brisas, and Barrio Centro de Comayagüela.
7. Valencia, Carabobo

– Venezuela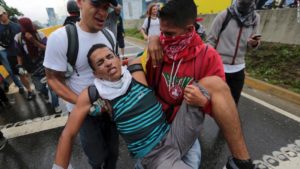 It is also the largest city in the Valencia-Maracay metropolitan region, which with a population of about 4.5 million is the country's second largest after that of Caracas. In 2018, a fire broke out during a prison riot in the cells at the Carabobo state police headquarters in Valencia, Carabobo, Venezuela. The first seizure of military weapons and equipment occurred at the Arturo Michelena International Airport in Valencia, the capital city of Carabobo state on the Caribbean coast.
Ender Palencia Ortiz, who is deputy minister of Prevention and Citizen Security as well a general in the country's national guard (Guardia Nacional Bolivariana – GNB), reported that authorities seized 90 BT-150 radio antennas, 19 rifles, and six telephones labeled with military acronyms. The fire killed at least 68 peoplle and injured scores of others. The fire is one of the deadliest incidents ever in a Venezuelan prison since the 1994 Sabaneta prison fire, in which more than 100 inmates died.
8. Palmira – Columbia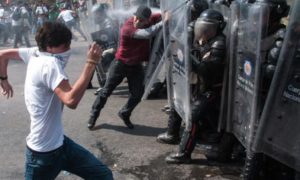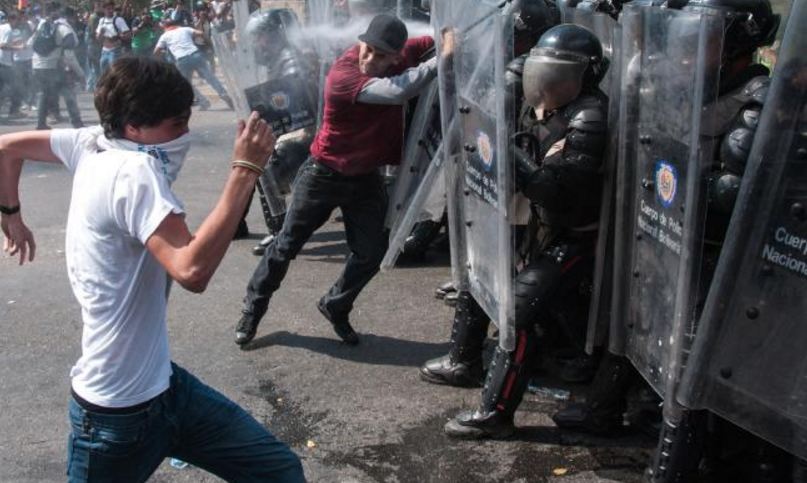 Palmira is a city and municipality in southwestern Colombia in the Valle del Cauca Department, located about 17 miles (27 km) east from Cali, the department's capital and main city in the South of Colombia. Palmira is the third largest city in the Valle del Cauca, behind Cali and Buenaventura.
9. Johannesburg – South Africa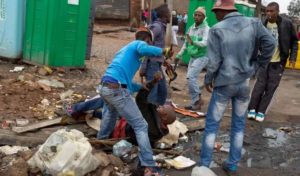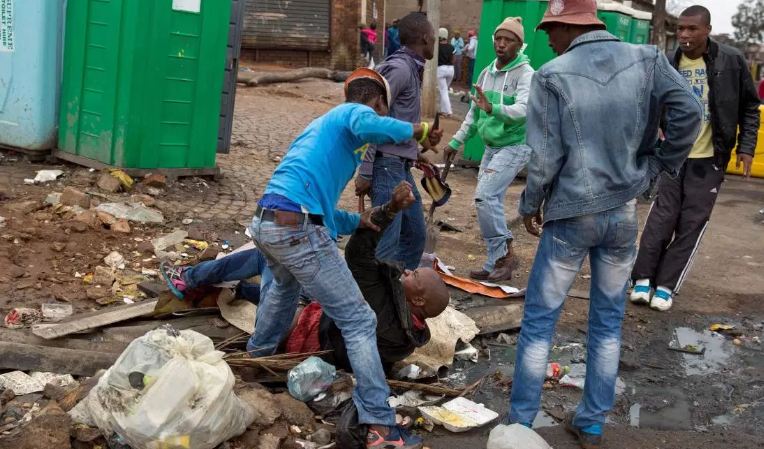 Actually there are well-known danger zones including the CBD itself. Muggings, robberies and car hijackings at robots are common.In April 2015, there was an upsurge in xenophobic attacks throughout the country. The attacks started in Durban and spread to Johannesburg. Zulu King Goodwill Zwelithini has been accused of fueling the attacks by saying that foreigners should "go back to their countries". A self-imposed curfew is not an option, avoid traveling after sunset, and places that you don't know very well. Joburg is one of the most peaceful cities in Africa but its Xenophobia can cause massive havock anytime
Locals looted foreigners' shops and attacked immigrants in general, forcing hundreds to relocate to police stations across the country. The Malawian authorities subsequently began repatriating their nationals, and a number of other foreign governments also announced that they would evacuate their citizens. More than 300 people were arrested.[79] On 18 April 2015 a photographer from the Sunday Times, James Oatway, photographed a brutal attack on a Mozambican man. The man, Emmanuel Sithole, died from his wounds
If you get mugged, don't fight back. Just give everything to the assailants except your ID. South African criminals are ruthless and violent like Shaka Zulu Lol. Cases of sadistic attacks and senseless violence are common, so if you are just mugged and left alive, you should be thankful.If you live in Joburg and you tell people that you have never been mugged, they will find it very odd. Getting mugged is part of life. In Joburg, there are high class areas and low class areas. Avoid low class areas
10. Maiduguri – Nigeria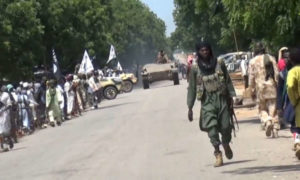 Boko Haram's violent campaign on education has left schoolchildren and teachers in northeastern Nigeria paralysed by fear. What manner of violence has the sect not visited on education since they began their uprising. In the past, when the insurgency was at its worse, most part of the city was not go area. This is either it was full of the insurgents that any stranger is at the risk of be labelled a security agent and at risk being harmed, kidnapped or being killed. Some parts on the other hand may be a risk to the stranger of either being accused of being an insurgent and risked being arrested or stigmatized.
From burning down schools to killing innocent students in their dormitory, kidnapping schoolgirls and detonating Improvised Explosive Devices (IEDs) in schools – you name it, education has been one of their top targets. In general, their campaign of violence in the region has claimed more than 5000 lives and left nearly 650,000 people displaced, yet they are looking to wreak more havoc on innocent people. Many inhabitants currently argue the city is no longer among the most dangerous cities in the world