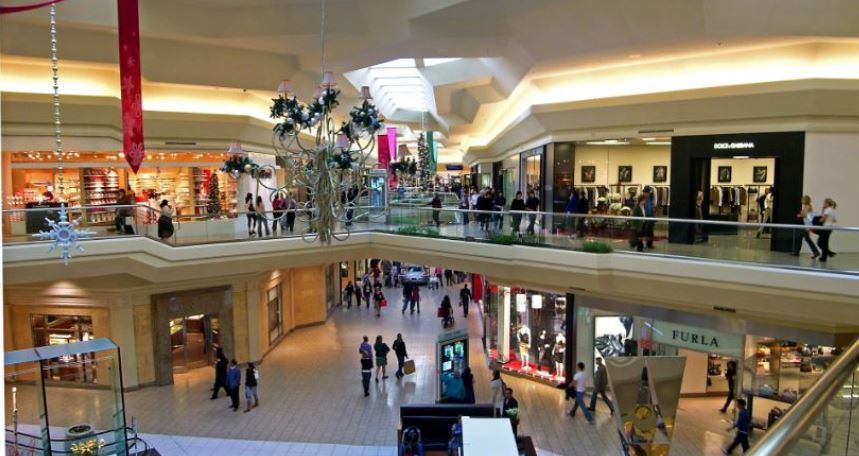 We present you a current updated list of the top 10 biggest malls in America 2021 and the biggest mall in america 2021. A mall can be so much more than just a spot to knock out your Saturday shopping list. Malls offer a place to gather with friends, grab a meal, browse new wardrobe options and even see a movie. And the United States is home to some impressively massive malls, scattered across the country between the West Coast, Midwest and Eastern seaboard.
What you might not know is that there are also exceptionally large malls sprinkled throughout the US that are travel locations in and of themselves. You may consider planning a trip to Minnesota to check out Mall of America, Pennsylvania to visit the King of Prussia Mall or The Galleria in Houston, Texas.
Which Mall Is The Biggest In America?
As of 2021 the biggest mall in america is the American Dream Shopping & Entertainment complex with Total retail floor area of 3,000,000 sq ft (280,000 m2). Finally launch this year but delayed due to the corona virus pandemic.
List Of The Biggest Mall In America 2021:
1. American Dream Shopping & Entertainment complex
After endless fits and starts and billions of dollars spent, American Dream is officially opening its doors to the public as the second largest mall in the country, and third largest in North America. It will showcase 3 million square feet of leasable space dedicated to more than a dozen entertainment attractions like a 16-story indoor ski slope, roller coaster, water park and eventually 450 retail, food and specialty shops.
2. Mall of America
Obviously you all primarily knew that this is the biggest mall in America but as of 2021 it no longer. This mall was established in 1922 and is situated in Bloomington that is in Minnesota. This Mall has near about 500 chains with retail stores. Apart from this, the mall has many unique attractions like the Nickelodeon Universe amusement park. According to the recent statistics, more than 40 million people visit this Mall every year. This Mall is a city within another City as it has many mini-malls. These are some of the biggest malls present in the USA with many branded stores and shops. If you are in the USA then you should surely visit this Malls.
3. King of Prussia mall
This mall was established in the year 1963 and it is located in the Pennsylvania which holds the second position among the top largest malls in the USA. This Mall is the home of many retailing shops and there is hardly any other shopping destinations which can surpass this Mall. It is by far the biggest mall present in the East Coast and has a Departmental Store with more than 400 shops and near about 40 restaurant and many other specialized shops. This mall has separate areas like the court, Plaza, and the pavilion. It has an amazing Outlook and hence people from all over the world visit this Mall in Philadelphia.
4. Sawgrass Mills
This famous shopping mall has three shopping destinations. This shopping destination is an amalgam of various indoor or outdoor shopping venues. This mall is the house of many retail shops with high-end styling outlet which are not at all expensive like the Neiman Marcus and the Saks off fifth type anymore. This is by far the largest mall in Florida and has an amazing collection of famous and special Global Store.
5. Shops at Columbus Circle
You maybe surprised it is not the biggest mall in America 2021 due to its popularity This is a destination for shopping when you are in New York and this secures the first position among the other 10 biggest shopping mall in the USA. This is a great store where you can find many famous shops of luxe and Apple Store. Here you can find Stuart that is known for famous shoes and also get the Thomas pink that is famous for selling awesome shirts which are tailored.
Richest African Countries 2020: Top 10 Richest Countries in Africa (GDP Per Capita)
6. Galleria
If you are in Galleria shopping mall then you can be pretty sure that your shopping that's will be full of products. This is among the top malls in entire America. This small has many excellent Two Macy's outlets and other little shops of the famous brands like the Gucci, Cartier and Tiffany and Co. If you are a foodie then you can visit this place with your family or friends to enjoy delicious dishes. Here you can find skating rink underneath the tall and bold grass Atriums. If you are a skating lover then you can visit the mall any time of the day for entertainment.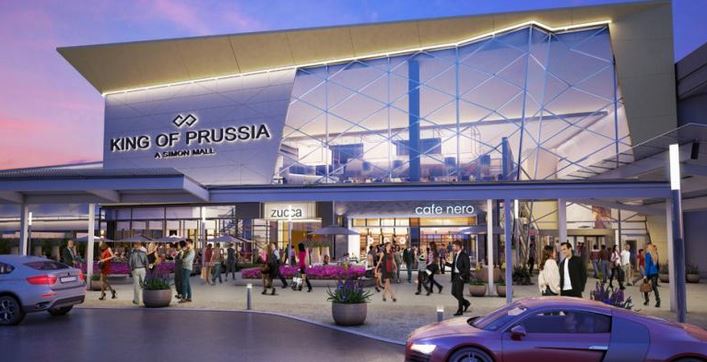 7. Via Bellagio
Well, this particular one made it to the list of the top 10 largest malls in America 2021. This is the best shopping destination you can find in the entire USA. If you are fond of top brands then this is the right place for you. This Mall is the house of many top designing brands like the Prada, Fred Leighton, and Yves Saint Laurent.
8. The Grove
This is a famous shopping destination with trendy items. Where you can find many Hollywood style. Here there are many Hollywood styles so you can find many stars shopping with you. This Mall has secured the 7th position among the biggest shopping mall in the USA. This is the house of many trendy stores with famous clientele like the UGG Australia, Anthropologie, Madewell and Johnny Was. This Mall also has a special feature of Inside Out area and hence known as the Grove where you can find Continental environment having near about 12 Olive trees.
9. Tysons corner center
This mall is just few walk away from the Tysons beltway. This is not an ordinary Mall as is it is the biggest shopping destination in the entire USA and is also famous for it area for Children's play and attractive retailers. These are powered by the National Geographic and this mall is the home to many famous stores such as the Grand cuisine, Restoration hardware, and William Sonoma. Many dont know this but it is one of the biggest malls in America as of 2021
10. South Coast Plaza
This is a very popular Mall which is located in the California State in Orange County. It has secured the ninth position among the biggest malls in the USA and is on the West Coast of California and it is the largest shopping center. This Mall has numerous brand stores with 250 boutique and other brands which are popular for jewelry and fashion. Some of the famous brand interest Tiffany and Co, Lalique, Christian Dior etc. You can find a lot of services which are offered in this mall and it is known as the largest mall in California.