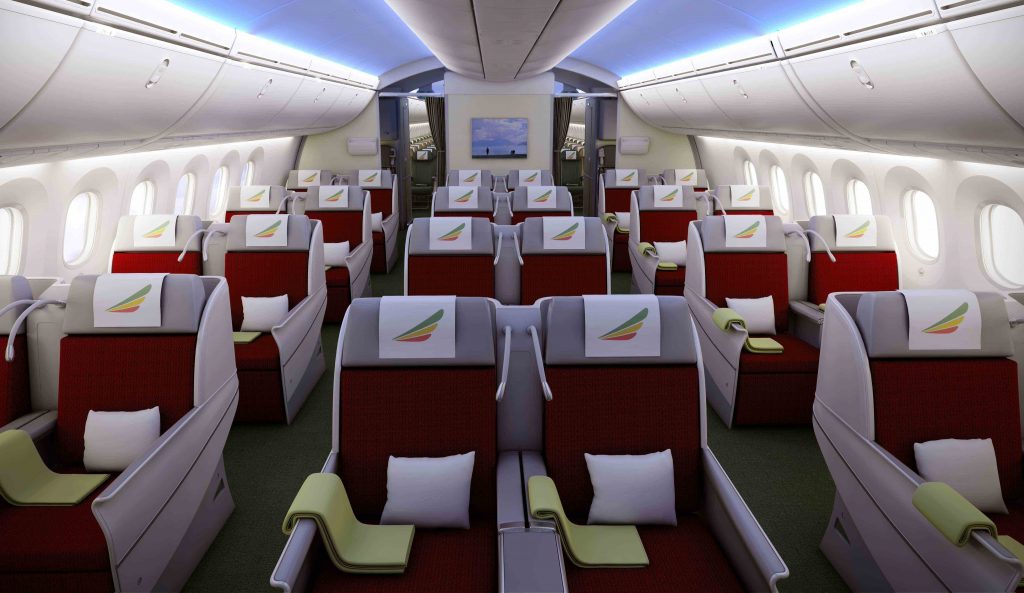 Africa's emerging market stimulate enterprise is on a daily basis, with business men and women, as well as foreign investors commuting from North to South on the continent. Investors need CEOs shuttling between Lagos and Nairobi in double quick time closing deals, forming mergers and making acquisitions of interest. Thus, thee fastest option is Air travel.
As international travel gets complicated this year due tot the Corona virus pandemic we present you the best African airlines as of 2021
Not only was Ethiopian Airlines awarded with the best in Africa, but also walked away as the Best Business Class in Africa and 'Best Economy Class in Africa.  Five African airlines emerged among the World's Top 100 Airlines 2020, according to Skytrax latest rankings.
Ethiopian Airlines and South African Airways retained their positions as the best airlines on the continent. No West African airlines made the world's 100 best airlines.
The methodology used for determining the best airlines was based on cabin service, ground/airport services and onboard conduct.
List Of The Top 10 Best African Airlines 2021:
1. South African Airways
The largest airline in south Africa, South African Airways has its headquarters in Airways Park at OR Tambo International Airport. It is considered the best in Africa. It conveys passengers across 38 destinations with direct operations from regions including Sydney, New York, Beijing, Sao Paolo, Dubai, and London. It is a member of the Star Alliance. South African Airways is the official airline of the Association of Tennis Professionals. It owns the low cost domestic airline Mango. By 2016, it had 8 525 employees.
2. Ethiopian Airlines
Ethiopian Airlines is special for being the African carrier with the highest number of destinations. Ethiopian Airlines is the flag carrier of Ethiopia. It is wholly owned by the government. It is a member of the Star Alliance. Its hub and headquarters are at Bole International Airport in Addis Ababa. It is one of the fastest-growing companies in the industry. It is one of the most profitable and best airlines in Africa 2021. In 2010, Ethiopian Airlines was named Africa's most profitable airline by Air Transport World. Its cargo division won The African Cargo Airline of the Year in 2011.
3. Air Mauritius
Through its beneficial relationship with the national government, British Airways, and Air France, Air Mauritius has achieved a great feat as it flies passengers to various destinations via its 12-craft fleet. Air Mauritius Limited, operating as Air Mauritius, is the flag carrier airline of Mauritius. The airline is headquartered at the Air Mauritius Centre in Port Louis, Mauritius. The company is the fourth largest carrier in Sub-Saharan Africa. It won the "2011 Indian Ocean Leading Airline Prize." It has code sharing agreements with reputed airlines like Emirates. Air Mauritius is regarded as one of the safest airlines in Africa – this was confirmed by Aviation Safety Network as the airline has not suffered any accident or incident leading to fatality hence it's rated as one of the best airlines in Africa in 2021.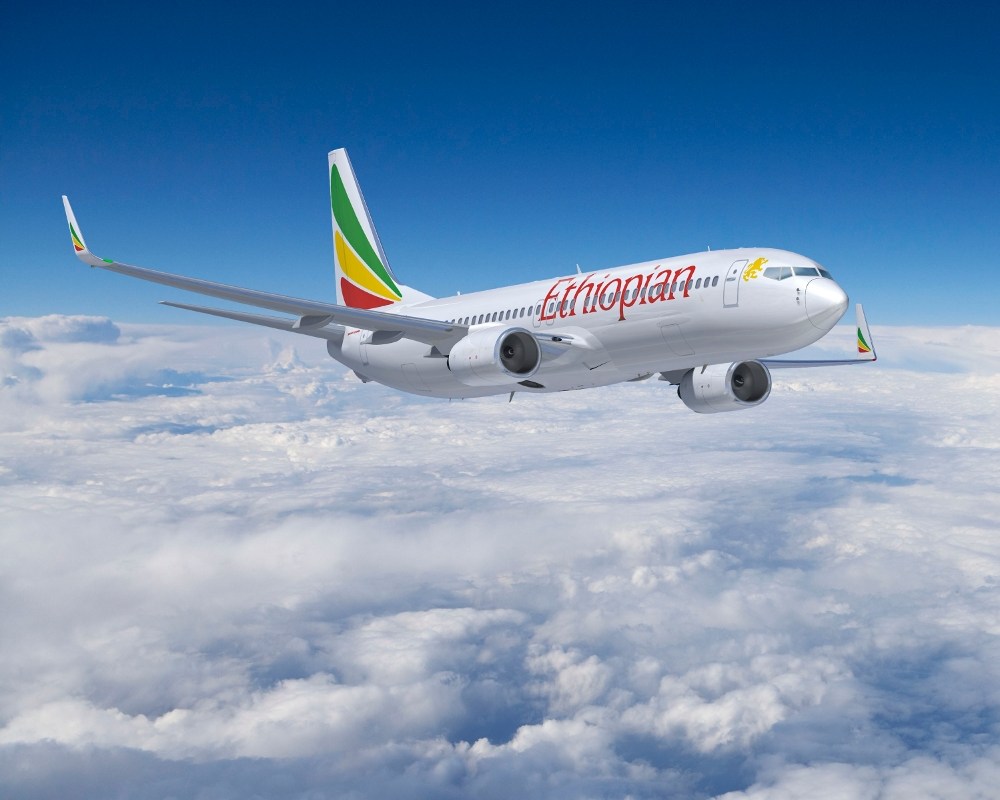 4. Air Seychelles
Air Seychelles is the national airline of the Republic of Seychelles, with its head office located at Seychelles International Airport on the island of Mahé. it operates inter-island services and international flights. As the main driver of tourism in Seychelles, it is one of the core pillars of the national economy. The airline offers international flights to Abu Dhabi, Antananarivo, Johannesburg, Mauritius, Mumbai, Durban, Düsseldorf and Paris. Following its investment partnership with Etihad, Air Seychelles has now created an avenue for its passengers to experience flight travels across the globe through its Abu Dhabi links.
5. Kulula
Kulula.com, sometimes simply known as kulula, (from the Nguni languages of Zulu and Xhosa, meaning It's easy) is a South African no-frills airline. The airlines is famous for its distinctive, brightly colored and often humorous livery. Kulula is the trading name of Comair Limited, which also operates flights as a British Airways franchisee. Kulula has continually dominated its usual spot as its operations cover major South African routes on a moderate basis. The airline maintains its domestic services using Lanseria International Airport and OR Tambo International Airport as its headquarters. The average age of Kulula's fleet is 11.2 years.
6. Kenya Airways
Kenya Airways, an airline owned by the pair of Kenyan government and KLM, is committed to expanding its operations through the addition of 24 more destinations. Its headquarters is located in Embakasi, Nairobi, with its hub at Jomo Kenyatta International Airport. The airline was wholly owned by the Government of Kenya until April 1995, and it was privatised in 1996, becoming the first African flag carrier to successfully do so. Kenya Airways is regarded as one of the leading Sub-Saharan operators. The airlines has more than 4,000 employees. The airline became a full member of SkyTeam in June 2010, and is also a member of the African Airlines Association since 1977.
7. TAAG Angola Airlines
TAAG Angola Airlines is a Luanda-based airline under the ownership of the national government in Angola. The airline operates an all-Boeing fleet on domestic services within Angola, medium-haul services in Africa and long-haul services to Brazil, Cuba, China and Portugal. The airline was originally set up by the government as DTA – Divisão dos Transportes Aéreos in 1938, rechristened TAAG Angola Airlines in 1973, and gained flag carrier status in 1975. It is a member of both the International Air Transport Association and the African Airlines Association.
8. Mango
Mango is a state-owned South African low-cost airline. It was founded in 2006 as a subsidiary of South African Airways. The airline is headquartered in OR Tambo International Airport and it flies passengers within South Africa on scheduled budget services. The average age of Mango's fleet is 13.6 years.
9. Egyptair
Based in Cairo International Airport, EgyptAir is the flag carrier airline of Egypt. This airline controls one of Africa's greatest fleet of crafts and it is considered as the largest air-transport provider in Africa. It operates scheduled passenger and freight services to more than 75 destinations in Africa, Europe, Asia and the Americas. It is a member of Star Alliance.
10. Air Austral
Air Austral is a French airline headquartered at Roland Garros Airport in Sainte-Marie, Reunion. The company has 900 employees and specializes in scheduled operations across a number of destinations in southern Africa. Apart from its flight services from Reunion to metropolitan France; Air Australia, a French airline also flies passengers to other destinations including the Indian Ocean, India and Thailand.