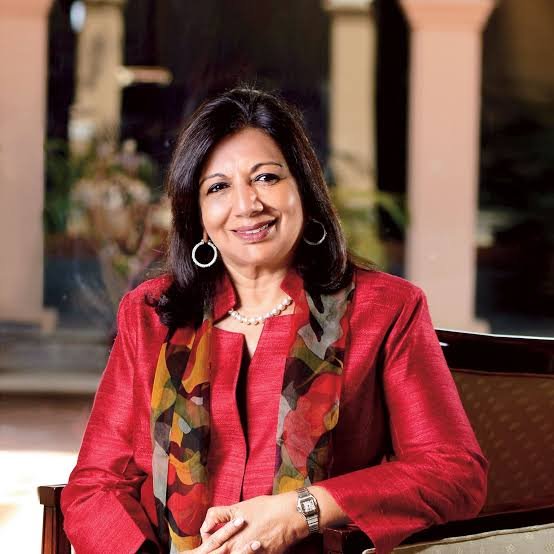 India, renowned for its vibrant culture and expanding economy, is home to a large number of businesswomen who have left their mark on the world stage. In recent years, the number of self-made billionaire woman in India has increased, demonstrating their entrepreneurial acumen and tenacity. This article examines the top ten wealthiest women in India as of 2023, emphasizing their remarkable accomplishments and the industries they dominate.
In addition to amassing great wealth, these exceptional women have broken down barriers and pulverized glass ceilings across India's various industries. Their entrepreneurship, leadership, and commitment have propelled them to the vanguard of business success. They serve as role models and inspirations for countless aspiring female businesswomen, demonstrating that gender is no barrier to attaining extraordinary financial success.
List Of Top 10 Wealthiest Women In India 2023 (Billionaires List)
1. Savitri Jindal -$18.6 Billion

Savitri Jindal is the wealthiest woman in India and the former chairperson of OP Jindal Group. After her spouse, OP Jindal, passed away in 2005, she inherited the Jindal empire. Under Savitri's stewardship, Jindal Group's revenue has quadrupled, and as a result, she has become the wealthiest woman in Asia.Savitri also has a political vocation. Savitri was elected to the Haryana Vidhan Sabha in 2005 from the Hisar constituency, following the death of her spouse. She is a member of the Indian National Congress at present.
2. Roshni Nadar Malhotra -$11.7 Billion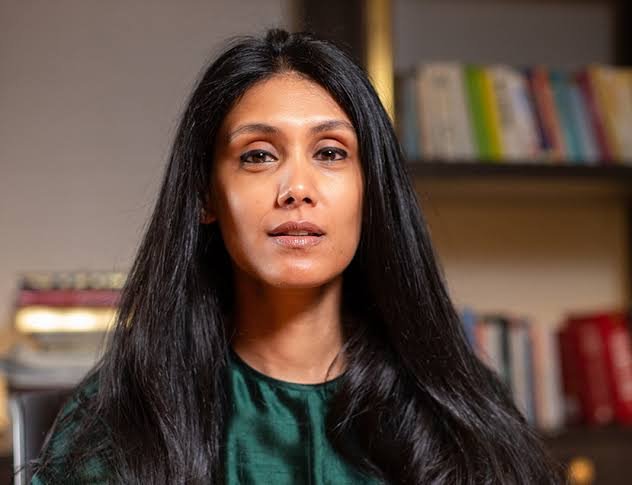 Roshni Nadar Malhotra, the current CEO of HCL Corporation, is one of the wealthiest and richest ladies in India. Roshni is additionally the Chairman of HCL Technologies, the Founder and Trustee of The Habitats Trust, and a Trustee of the Shiv Nadar Foundation. She holds a Bachelor of Arts in Communications from Northwestern University and a Master of Business Administration from the Kellogg School of Management.Roshni has received numerous honors and distinctions for her extraordinary contributions to the fields of business and philanthropy. Forbes published a list of the world's 100 most powerful women in 2021, which included her.
3. Leena Gandhi Tewari -$3.7 Billion

Leena Gandhi Tewari is the Chairman of USV, a multinational pharmaceutical and biotechnology company whose mission is to provide the finest healthcare services in the world. She has made a substantial contribution to USV's overall operations.After earning her bachelor's degree from the University of Mumbai, she pursued a master's degree in business administration at Boston University. She has written a biography titled 'Beyond Pipes and Dreams' about her grandfather, Vithal Balkrishna Gandhi. She is also involved in various forms of humanitarian activity.
4. Falguni Nayar -$2.8 Billion

Falguni Nayar is a Gujarati born into a business household in Mumbai. After earning her bachelor's degree from IIM Ahmedabad, she began her career at A.F. Ferguson & Co. She joined Kotak Mahindra Bank in 1993 and remained for approximately 18 years. She served as the bank's managing director between 2005 and 2012.In 2012, after leaving the bank, she founded Nykaa, paving the path for her entrepreneurial success. Today, she has effectively amassed a portfolio of more than 1500 beauty and lifestyle brands.
5. Kiran Mazumdar Shaw -$2.3 Billion

Kiran Mazumdar Shaw, one of the most renowned Indian billionaires, is the Executive Chairperson and Founder of the biotechnology corporation Biocon. In 1978, she founded her company in a garage in India. And here she is, with a fortune that places her among the top 10 wealthiest women in India.Under her direction, Biocon has achieved tremendous success in fulfilling its mission to make medicines accessible and affordable to millions of patients worldwide. In addition, she is a Lead Independent Director at Infosys, a Signatory at The Giving Pledge, and a Board Member at United Breweries.
6. Radha Vembu -$2.2 Billion

With a net worth of 26,260 crores, Radha Vembu secures her place among India's wealthiest women. She was born in Chennai in 1972. She graduated with a degree in industrial administration from the Indian Institute of Technology, Madras in 1997. She co-founded Zoho Corporation (formerly known as AdvenNet) in 1996.Currently, Zoho has more than sixty million users and twelve offices in nine countries. Radha is also the Director of the agricultural NGO Janaki Hi-Tech Agro and the real estate company Highland Valley Corporation.
7. Anu Aga -$2.1 Billion

Anu Aga is a well-known Indian businesswoman and social activist, as well as the former chairperson of Thermax Ltd. The source of her wealth is Thermax. She entered the company in 1985 and became CEO in 1996, following the death of her husband from a heart attack.In 2004, she resigned from her position and transferred all responsibilities to her daughter, Meher Pudumjee, a chemical engineer educated in the United Kingdom who delegated management of Thermax to recruited executives and other employees.
8. Renu Munjal -$1.2 Billion

Renu Munjal is the Managing Director of the Indian non-banking financial institution Hero Fincorp. Renu is also a member of the Board of Directors for Easy Bill. She is also the former executive director of India's foremost two-wheeler manufacturer, Hero MotoCorp.Renu Munjal actively participates in initiatives that promote the empowerment of women. In addition to being one of the wealthiest women in India, she is also one of the country's leading philanthropists. In 2020, she contributed 17 billion rupees to the cause of education.
9. Nilima Mohapatra -$1.1 Billion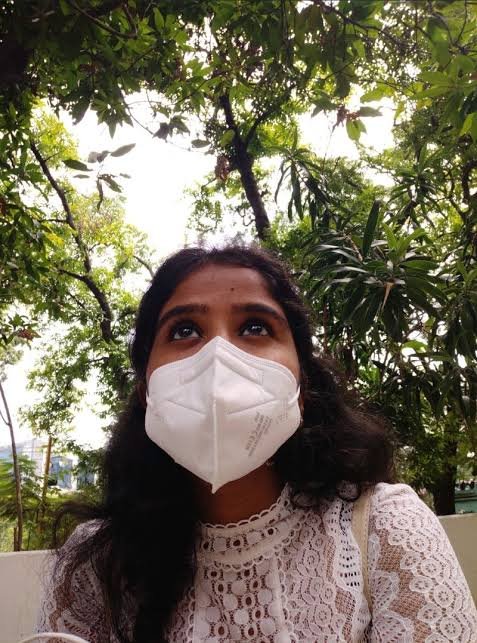 Nilima Mohapatra, the director of Divi Laboratories, possesses 20.34 percent of the company, placing her on the list of billionaire women. In 2012, Nilima joined the company of her father, the pharma legend Murali Krishna Prasad Divi. She manages all aspects of Material Sourcing and Procurement, Corporate Finance, and Investor Relations as the company's Director.Nilima is a graduate of the India-based Gitam Institute of Foreign Trade. She has more than five years of experience in international material requirements, financing, and planning. She serves on the boards of ten additional businesses.
10. Neha Narkhede -$475 Million

Neha Narkhede, an Indian-American technology entrepreneur, is a renowned technology entrepreneur and the Co-Founder and former Chief Technology Officer of Confluent, a prominent streaming data technology company.Neha was educated in Maharashtra's Pune. SCTR's Pune Institute of Computer Technology granted her a Bachelor of Science in Science and Engineering. She began her career with Oracle before becoming a software engineer at LinkedIn. In 2014, she and two LinkedIn coworkers departed the organization to establish Confluence