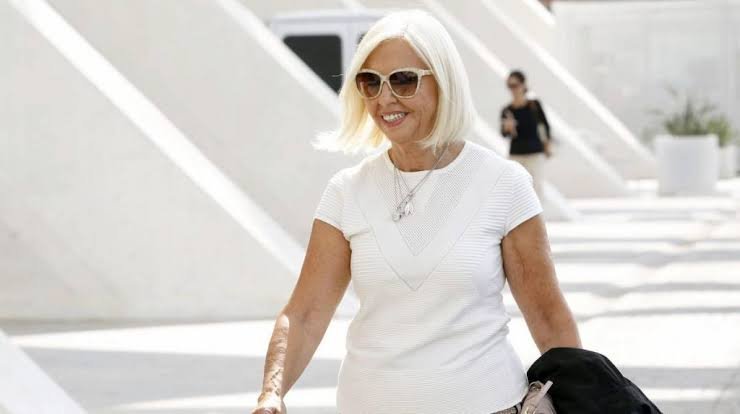 Some of the wealthiest individuals in the globe reside in Spain, a nation renowned for its rich history, vibrant culture, and thriving business environment. In this blog post, we will examine the top 10 richest people in Spain as of 2023. These individuals have amassed wealth in a variety of industries, including retail, telecommunications, and finance.
These individuals have amassed immense wealth through their successful business ventures, investments, and strategic leadership. They not only contribute to the Spanish economy but also play influential roles on the global stage.
Moreover, it is essential to recognise that with prosperity comes the opportunity to positively influence society. Many of these individuals actively engage in philanthropy and support various charitable causes. Their generosity and contributions help address social challenges, promote education, advance cultural initiatives, and uplift communities.
List Of Top 10 Richest People In Spain 2023 Spanish Billionaires
1. Amancio Ortega -$91 Billion

Amancio Ortega, proprietor of the global fashion empire Inditex, tops the list of the wealthiest individuals in Spain. Inditex, which is best known for its flagship brand Zara, operates numerous well-known fashion retailers worldwide. Ortega's business acumen and strategic foresight have propelled him to the top of the wealth rankings in Spain.
2. Sandra Ortega Mera -$7.9 Billion

Sandra Ortega Mera, the daughter of Amancio Ortega, inherited a substantial fortune and investments from her deceased mother, Rosalia Mera. Sandra Ortega Mera is involved in philanthropic activities and has made investments in a variety of industries, despite her reputation for being private.
3.

Rafael del Pino

-$4.8 Billion

The list prominently features Rafael del Pino, the chairman of Ferrovial, one of the world's leading infrastructure and services corporations. Under his direction, Ferrovial has successfully completed significant projects in the transportation, construction, and energy industries.
4. Juan Roig -$3.8 Billion

The owner and chairman of Mercadona, the largest supermarket chain in Spain, is Juan Roig. Roig has solidified his position as one of Spain's wealthiest individuals by transforming Mercadona into a retail behemoth through the use of innovative strategies and a dedication to quality and customer satisfaction.
5. Juan Miguel Villar Mir -$3.4 Billion

Juan Miguel Villar Mir is a Spanish industrialist with investments in construction, real estate, and energy, among others. Grupo Villar Mir has been instrumental in moulding the infrastructure and urban development of Spain.
6. Isak Andic -$3.2 Billion

Isak Andic is the inventor of Mango, an internationally renowned clothing brand based in Barcelona. Mango's presence in more than 100 countries has made it a symbol of Spanish fashion and style. Andic's entrepreneurial endeavours and fashion expertise have led to a substantial accumulation of wealth.
7. Daniel Mate -$3.1 Billion

Daniel Mate, a visionary entrepreneur and philanthropist, has made substantial contributions to both the business world and society at large. Mate has emerged as a notable figure in the entrepreneurial landscape as a result of his innovative thinking, strategic investments, and dedication to social causes.
8. Alicia Koplowitz -$2.7 Billion

Alicia Koplowitz, a Spanish entrepreneur and philanthropist, has investments in diverse industries, including finance, energy, and media. Her entrepreneurial endeavours and prudent investments have resulted in a substantial accumulation of wealth over time.
9. Florentino Perez -$2.3 Billion

Florentino Perez is the chairman and dominant shareholder of Grupo ACS, a prominent construction and civil engineering firm. In addition to his accomplishments in the construction industry, Perez is known as the president of Real Madrid, one of the most prestigious football organisations in the world.
10. Hortensia Herrero -$2.2 Billion

Hortensia Herrero, the widow of Fernando Roig, the brother of Juan Roig, inherited a considerable fortune from her deceased spouse. She has made significant contributions to Valencia's cultural scene through her involvement in philanthropic activities, notably in the field of arts and culture.