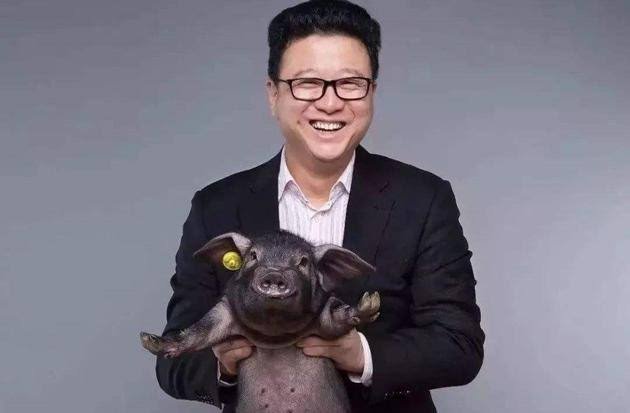 In recent decades, China, the world's most populous nation, has experienced remarkable economic development. China has become a breeding ground for entrepreneurs and oligarchs as a result of its thriving business climate, technological advancements, and thriving middle class.
These top ten wealthiest individuals in China have been instrumental in moulding the nation's business landscape as China's economy continues to evolve at a rapid pace. With their entrepreneurial vision, strategic investments, and innovation-driven approaches, these individuals have not only accumulated enormous wealth but also contributed to China's emergence as a global economic superpower. As time passes, it will be fascinating to observe how these business magnates adjust to new challenges and opportunities, thereby solidifying their positions among the world's wealthiest people.
Top 10 Richest People In China 2023 Chinese Billionaires
1. Zhong Shanshan -$61.7 Billion

With a net worth of $61.7 billion, Zhong Shanshan is the richest individual in China. He is the founder and chairman of the bottled water and tea enterprise Nongfu Spring. Zhong also possesses shares in the COVID-19 test kit manufacturer Beijing Wantai Biological Pharmacy.
Zhong's net worth has skyrocketed due to his diverse pursuits and successful businesses.
2. Zhang Yiming -$45 Billion

Another prominent figure among China's billionaires is Zhang Yiming, the founder of ByteDance, the parent company of the popular short-video app TikTok. Zhang is now among the top 10 wealthiest individuals in China due to ByteDance's accelerated expansion and successful global ventures.
3. Ma Huateng -$34.8 Billion

In China's business community, Ma Huateng, also known as Pony Ma, has emerged as a visionary leader in the ever-changing landscape of technology and internet services. Ma, co-founder and chief executive officer of Tencent Holdings, one of the world's largest technology conglomerates, has led the company's meteoric ascent to prominence. This article examines Ma Huateng's life, accomplishments, and impact, highlighting his contributions to Tencent's success and his influential position in shaping China's digital landscape.
4. William Ding -$31.1 Billion

William Ding, founder and chief executive officer of NetEase, a notable internet technology corporation specialising in online gaming and services, ranks fifth. The consistent success of NetEase and Ding's strategic investments have significantly increased his wealth.
5.

Colin Huang

-$25.1 Billion

The proprietor of Pinduoduo, an e-commerce platform specialising in agricultural products and daily necessities. The innovative business model and rapid expansion of Pinduoduo have propelled Huang into the ranks of China's wealthiest individuals.
6. He Xiangjian -$24.5 Billion

Co-founder and honorary chairman of leading home appliance manufacturer Midea Group, He Xiangjian occupies the ninth place on our list. The innovative products and global reach of Midea have contributed to He's continued accumulation of wealth.
7.

Jack Ma

-$23.7 Billion

Alibaba Group is a multinational conglomerate that specialises in e-commerce, technology, and artificial intelligence. Despite Ma's retirement from Alibaba in 2019, his wealth continues to expand through investments in numerous industries.
8. Wang Chuanfu -$19.8 Billion

Wang Chuanfu is a notable Chinese entrepreneur and the founder of BYD Company Limited, a premier manufacturer of electric vehicles (EV). Born in China's Shanxi Province on February 8, 1966, Wang Chuanfu's entrepreneurial voyage has been marked by innovation, perseverance, and a dedication to sustainable transportation.
9. Wang Wei -$17.9 Billion

Wang Wei, who was born in China on October 17, 1971, is a prominent entrepreneur and the proprietor of SF Express, one of the country's largest logistics and delivery companies. His contributions to the development of China's express delivery industry are well-known.
10. Yang Huiyan -$6.1 Billion

Born in China in July 1981, Yang Huiyan is a prominent entrepreneur and one of the richest people in China. She is the majority owner of Country Garden Holdings, a premier real estate development firm.
Yang Huiyan inherited her fortune from her father, Country Garden Holdings's founder Yeung Kwok Keung.