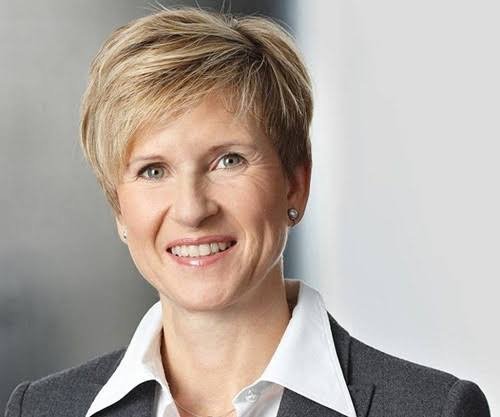 Some of the world's wealthiest people reside in Germany, a nation renowned for its robust economy and innovative industries. This article will examine the top ten wealthiest individuals in Germany as of 2023. Through their entrepreneurial endeavours, investments, and contributions to numerous sectors, these individuals have achieved remarkable success.
The top 10 wealthiest individuals in Germany in 2023 represent the country's diverse industries, including retail, automotive, technology, and finance. In addition to amassing enormous fortunes, these individuals have also demonstrated their business savvy, entrepreneurial spirit, and strategic investments. Their contributions to the German economy and beyond have fostered innovation, shaped industries, and created employment.
List Of Top 10 Richest People In Germany 2023 German Billionaires
1.

Dieter Schwarz

-$48.2 Billion

Dieter Schwarz is the first German Billionaire on the list, founder and proprietor of the Schwarz Group, which operates retail behemoths Lidl and Kaufland, is at the top of the list. The immense popularity of his stores in Germany and abroad has contributed substantially to his wealth.
2. Klaus-Michael Kuehne -$35 Billion

Klaus-Michael Kuehne has established himself as one of the most influential and successful businesspeople in Germany. Kuehne's contributions have had an enduring impact on both the business world and society as a whole, thanks to his entrepreneurial spirit, strategic investments, and philanthropic endeavours.
3. Reinhold Würth -$30.4 Billion

Reinhold Würth presides over the Würth Group, a multinational distributor of assembly and fastening materials. Under his direction, the company has experienced substantial growth and become a mainstay in the German manufacturing industry.
4. Stefan Quandt -$27.1 Billion

Stefan Quandt is a major shareholder in BMW and has benefited tremendously from the auto giant's success. His investments and business ventures have solidified his status as one of Germany's wealthiest individuals.
5. Susanne Klatten -$25.9 Billion

Susanne Klatten, sister to Stefan Quandt and daughter of industrialist Herbert Quandt, owns a significant stake in BMW. In addition to her involvement in the automotive industry, she has made investments in pharmaceutical and chemical companies to diversify her portfolio.
6. Theo Albrecht Jr. -$17.9 Billion

Another member of the Aldi supermarket dynasty, Theo Albrecht Jr., continues to profit from the retail giant's success. With the expansion of Aldi into multiple countries, his wealth has increased significantly.
7. Beate Heister & Karl Albrecht Jr. -$17.1 Billion

Siblings Beate Heister and Karl Albrecht Jr. inherited their fortune from their co-founder of the Aldi supermarket chain father, Karl Albrecht. They have effectively managed their inheritance despite being relatively private individuals and continue to expand the Aldi brand internationally.
8. Heinz Hermann Thiele -$12.9 Billion

The late Heinz Hermann Thiele, the owner of Knorr-Bremse, a global leader in braking systems for rail and commercial vehicles, was a prominent figure in German industry. His successful career and business acumen have resulted in a substantial fortune.
9. Hasso Plattner -$9.3 Billion

Hasso Plattner, co-founder of software behemoth SAP, has left his impression on the technology sector. As a key figure in the development and expansion of SAP, his entrepreneurial abilities have contributed to his immense fortune.
10. August von Finck -$8.3 Billion

August von Finck, a private investor and businessman, inherited his fortune from his father and has made profitable investments in a variety of industries, including finance and insurance.