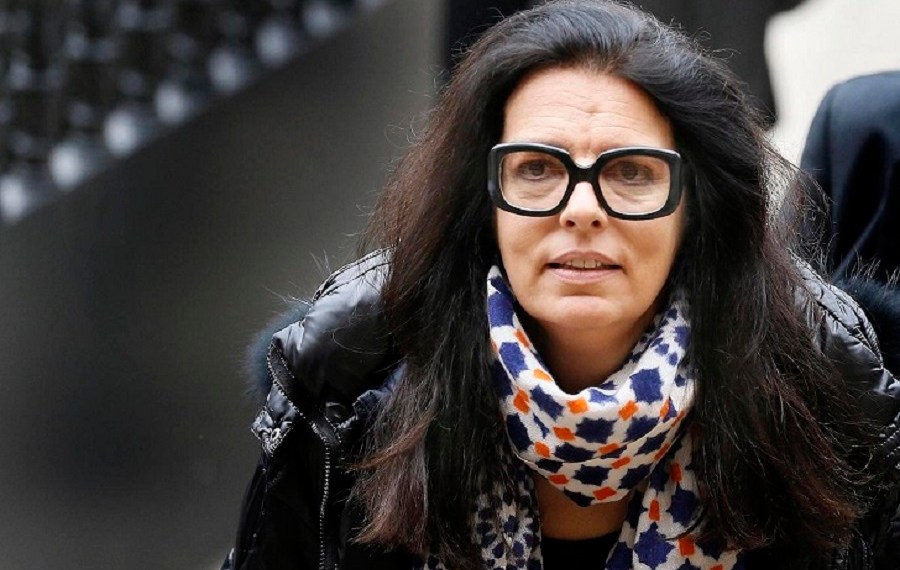 Agriculture, food production, wine, apparel, culture, tourism, hospitality, weapons, shipping, logistics, transportation, and other industries contribute to France's well-diversified economy.
Due to covid 19, the USA has fewer billionaires, In France, the number of billionaires has likewise fallen. Whereas there were 41 persons among the country's wealthiest last year, there will only be 39 in 2020. However, in the last 10 years, France has added 27 new billionaires. Her fortune is worth a total of $ 304.3 billion. This equates to about 4% of the total fortune of all billionaires on the Forbes list – around 8.0 trillion US dollars.
List Of The Richest People In France 2020:
10. Olivier Dassault – $6.5 billion
Olivier Dassault is a billionaire, politician, and heir from France. He is a French National Assembly delegate and a skilled military pilot. Laurent Dassault, is his brother also one of the richest in France. Dassault Aviation was established by their grandfather. He is also the president of Dassault Communications, the president of Valmonde's board of directors, a member of the board of the daily Journal des Finances, and an administrator of Dassault subsidiary Socpresse.
9. Xavier Niel $8.8 billion
On August 25, 1967, Xavier Niel was born. He is a telecommunications and technology sector entrepreneur and businessman from France. Xavier is the creator and principal shareholder of Free, France's second-largest internet service provider, and Iliad, France's third mobile operator, both of which operate under the Free name.
8. Rodolphe Saade – $10.5 billion
Rodolphe Saadé was born in Lebanon and is a French citizen. He is the Chairman and Chief Executive Officer of CMA CGM Group, a global leader in international transportation (shipping) and logistics. He was born in Lebanon, the son of a rich shipping entrepreneur named Jacques Saadé. In Lebanon, he launched his first business, which was a water cooler firm. His father later invited him to France to exploit his skills with the CMA CGM Group.
7. Patrick Drahi – $11.2 billion
Patrick Drahi was born in Morocco in 1963. Patrick Drahi is a multibillionaire businessman with dual citizenship in France and Israel. He is the founder and majority shareholder of Altice, a telecommunications company. The Euronext Stock Exchange is where Altice is traded. His net worth of US$11.2 billion is not just due to Altice; he also created the worldwide news channel i24news, which transmits in French, Arabic, and English and beams its signals from Israel. He also controls 70% of Suddenlink Communications, the seventh-largest cable provider in the United States. He also owns cable companies in Israel and the United States.
6. Emmanuel Besnier – $17.5 billion
Emmanuel Besnier, a French heir and wealthy businessman, was born on September 18, 1970. He is the president and chief executive officer (CEO) of Lactalis, one of the world's largest dairy producers. Emmanuel Besnier, dubbed "the unseen billionaire," dislikes being in the spotlight.
He's had his fair share of problems: towards the end of 2017, Lactalis was forced to recall 12 million cartons of infant milk from 83 countries after its goods were found to be tainted with Salmonella. The French finance ministry then summoned Besnier for interrogation.
5. Alain Wertheimer – $23.9 billion
Alain Wertheimer is a French billionaire businessman who was born on September 28, 1948, and manages Chanel, one of the world's most prestigious fashion businesses.
Alain spends a lot of time in New York City, despite being a Frenchman. He and his brother, Gerrard, possess the main interest in the House Of Chantel, though he is the chairman. He also has a stake in Bell&Ross. Wertheimer was the son of Jacques Wertheimer and Eliane Fischer, and was born into a Jewish household. Pierre, his grandfather, was a co-founder of Chanel.
4. Gerard Wertheimer – $24.6 billion
Gérard Paul Philippe Wertheimer was born on April 17, 1951, in Paris, France. Gerard Paul is a businessman from France who now resides in Geneva. Gerard Wertheimer is the younger brother of Alain Wertheimer, who is mentioned below as a billionaire worth US$23.9 million. He is also a member of the controlling bloc, or family, that controls Chanel, a high-end fashion house.
Both brothers are passionate horse breeders who inherited and own La Presle Farm, a prestigious thoroughbred horse racing stable. Gerard oversees the farm's operations as well as other horse racing-related activities.
3. François Pinault – 39.4 billion
Francois Pinault is a wealthy businessman from France. He began with a bank loan, entered the wood business, and went on to establish a billion-dollar diversified investment holding company. Art, sports, and the luxury conglomerate Kering are among his assets, all of which are managed by the holding company Artémis.
On August 21, 1936, François Pinault was born. François Pinault is the chairman and principal stakeholder of the Kering retail business. He is also a collector of fine art. He has one of the world's biggest collections of modern art.
2. Françoise Bettencourt Meyers – $66.8 billion
Françoise Bettencourt Meyers is a wealthy heiress and novelist. Her mother gave her the L'Oreal brand, and her writings are primarily about the link between Christianity and Jewish culture.
Her business L'Oréal is one of the world's largest cosmetics businesses, producing skincare, hair color, and other cosmetics.
1. Bernard Arnault – $110 billion
Bernard Arnault is the chairman and CEO of LVMH, the world's largest luxury goods conglomerate. Arnault was admitted to École Polytechnique in Palaiseau after graduating from Lycée Maxence Van Der Meersch in Roubaix, where he earned an engineering degree in 1971.
In 1971, Arnault joined his father's firm. Shortly after joining his father's firm, he persuaded him to sell the company's construction section and shift the company's focus from construction to real estate.