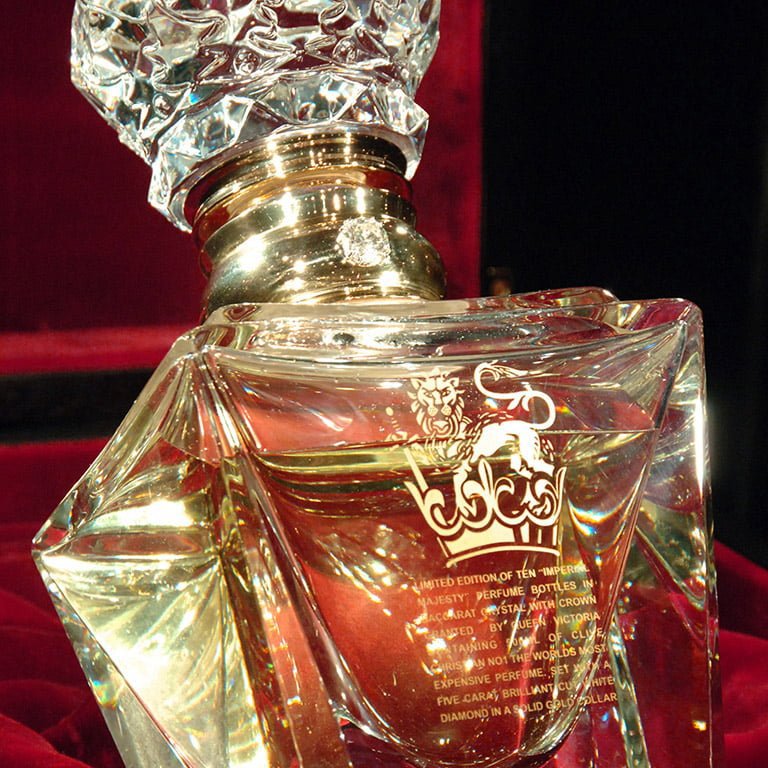 A nice perfume is a fashion statement as well as a reflection of your personality. The cost of a perfume is determined by a number of elements, including the quality of the raw materials used to manufacture it, the brand that promotes it, expensive ornaments such as platinum/diamond studded bottles, and limited edition stock, among others.
Perfume is more than just a method to mask scents; it's also a way to show off your sense of style. The more expensive a perfume is, the more refined it is.
Lists Of Top 10 Most Expensive Perfumes In The World 2022
1. Shumukh – $1.29 million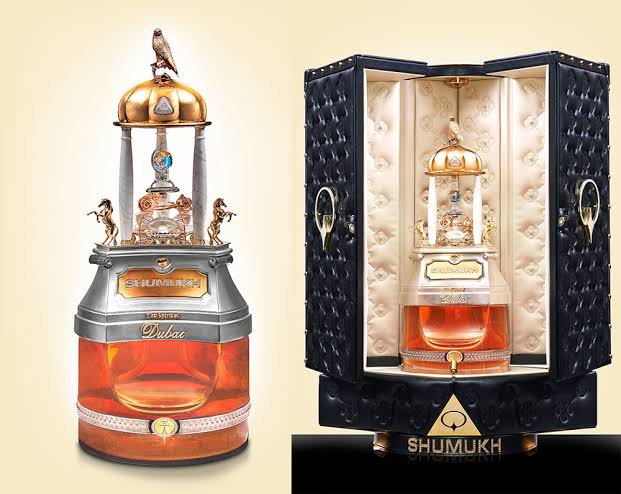 Shumukh is noted for having the most diamonds placed on a perfume bottle and the tallest remote-controlled fragrance spray product in the Guinness World Records. The Armani Ballroom of the Burj Khalifa served as the venue for the debut in Dubai. Asghar Adam Ali, the chairman of the Nabeel Perfumes organization and a notable master perfumer, created it.
Shumukh contains Indian agarwood, sandalwood, musk, Turkish rose, and a variety of other components that the firm does not reveal to the public. On human skin, its aroma lasts for more than 12 hours, and on fabric, it lasts for roughly 30 days.
2.DKNY Golden Delicious -$1 million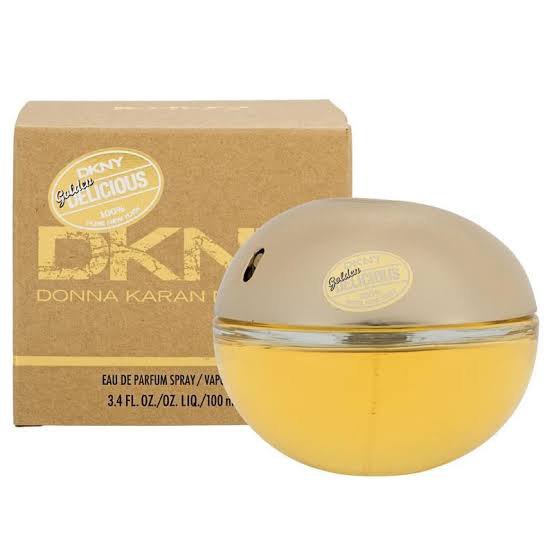 This scent required a team of professional jewelers over 1,500 man-hours to create. There are 2,909 precious stones in the bottle, including 2,700 white diamonds, 183 yellow sapphires, a 7.18-carat Srilankan Cabochon sapphire, a 1.65-carat Brazilian turquoise Paraiba tourmaline, four pear-shaped rose-cut diamonds, and fifteen Australian pink diamonds.
3. Clive Christian No. 1 Imperial Majesty $12,722/ounce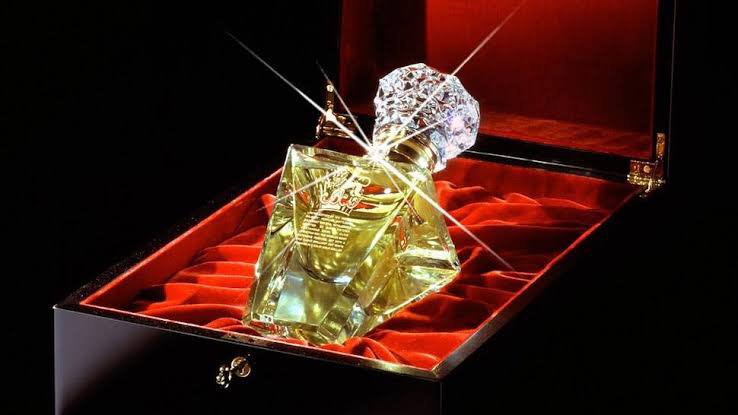 Roja Dove, a well-known British perfumer, created Clive Christian No. 1 Imperial Majesty. Clive Christian No. 1 Imperial Majesty costs USD 12,722 per ounce, and there are only 10 bottles available. With rose oil, jasmine, and Tahitian vanilla, this opulent scent has a delightful fragrant floral blend.
4. Baccarat Les Larmes Sacree de Thebes -$ 6,800/ounce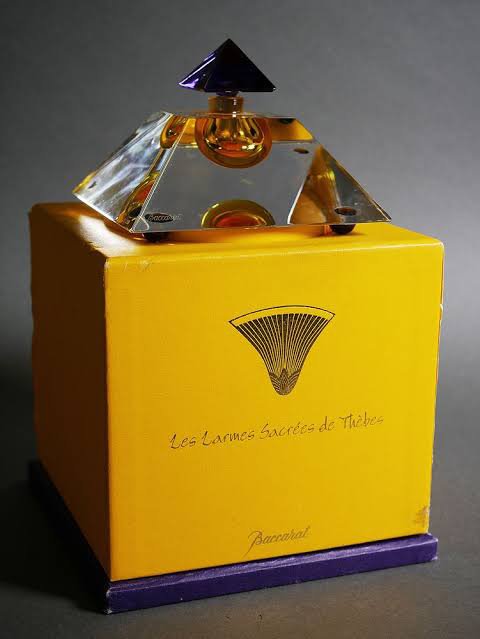 Baccarat, which was founded in 1764 and is known for producing excellent crystal, ventured into the realm of perfumes in the 1990s. Baccarat Les Larmes Sacree de Thebes is the end result, and it is one of the most costly perfumes in the world, with only three bottles issued to date. The amethyst cap of the pyramid-shaped bottle is made of handmade crystal.
5. The N°5 Chanel Grand -$4,200/ounce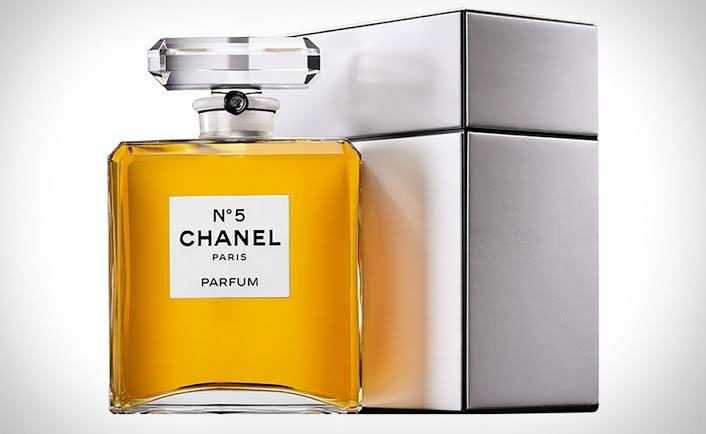 The Chanel Grand Extrait N°5 is a luxurious limited-edition perfume that gives the smell in its purest form, now and forever. Thanks to its abstract smell, which develops like a bouquet of abstract flowers, N°5 Perfume is the essence of feminity. The perfume is housed in a magnificent faceted glass bottle that has been made to look like a massive diamond and is sealed with a baudruchage to preserve the legendary scent's purity. In 1921, Coco Chanel and perfumer Ernest Beaux teamed up to create high-end fragrances.
6. Clive Christian No.1 -$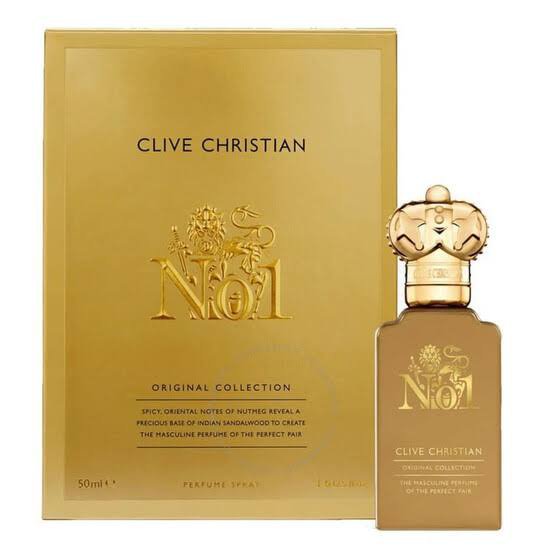 Clive Christian, a well-known British designer, is well-known for his beautiful and elegant kitchens. Clive Christian No.1 perfume was first released in 2001 and comes in two aromas, one for men and one for ladies. Clive Christian No.1 costs USD 2,150 per ounce and comes in a gorgeous hand-crafted crystal bottle. The bottle's silver neck is 24-carat gold-plated. The Oriental Perfume No. 1 Masculine Edition contains a 20% perfume concentration.
7. Hermes 24 Faubourg -$1500/ounce
Hermès International S.A., a French luxury goods company, produces Hermes 24 Faubourg perfume. The company produces not just well-known perfumes, but also fashionable leather bags, high-end timepieces, lifestyle items, and jewelry. Hermes 24 Faubourg was first introduced in 1995, and takes its name from the address of the brand's flagship store in Paris. The company issued only 1,000 bottles of this ultra-rare perfume, which is made of orange flower, St. Louis crystal, and vanil, and costs USD 1500 per ounce.
8. Caron Poivre -$1000/ounce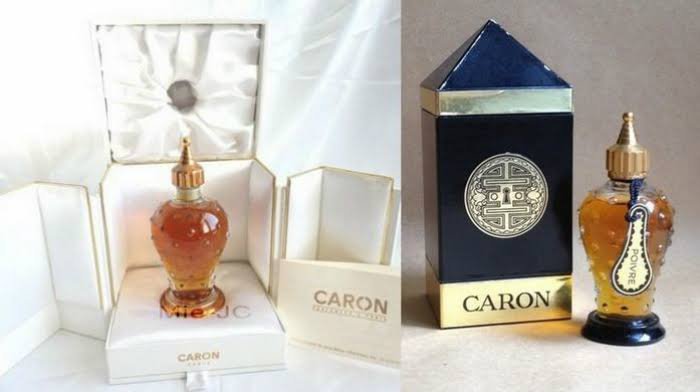 Caron Poivre is produced by Parfums Caron, a well-known French perfume firm that is over a century old and one of the oldest in France. Caron did not branch out into other sectors and instead chose to focus on creating world-class perfumes, with Caron Poivre as its signature brand.
Félicie Wanpouille, a business associate of Caron Poivre inventor Ernest Daltroff, introduced the perfume Caron Poivre after WWII. Caron Poivre is a spicy oriental unisex perfume that is ideal for both men and women.
9. Joy Perfume -$850/ounce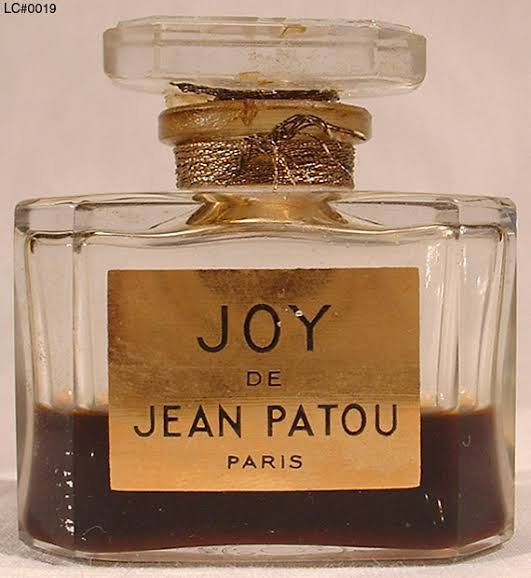 Jean Patou, a well-known French designer, created the Joy scent. Joy perfume was named "Scent of the Century" by the Fragrance Foundation FiFi Awards in 2000. Joy perfume is made with high-quality components such as 10,000 jasmine flowers and several varieties of roses.
10. JAR Perfume -$765/ounce
JAR was founded by Joseph Arthur Rosenthal, an American jeweler located in Paris. JAR is a very popular and well-known brand for its distinctive variety of fragrances. JAR is a shortcut name derived from the combination of the first letter of his name. Tuberose, Oriental flowers, and green notes are featured in this fragrance.