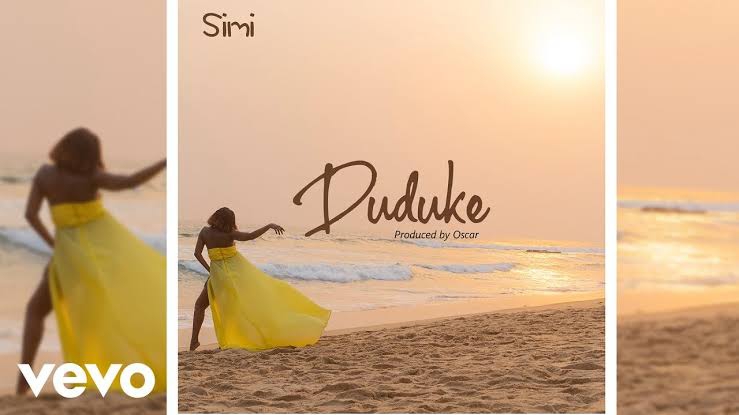 Nigeria as they is the headquarters for entertainment in the whole of Africa, and the music industry is a huge part of that, the music scene in the country has thousands of artistes releasing new music monthly, and as you know it we have handpicked for you few out of those songs released by the top and your favorite Nigerian acts.
The below songs comprise of most Afrobeats and very few Nigerian hip hop sounds. We've also got more alternative hits you would be delighted to hear, like I always I'm sure some of these songs will get you hooked!
List Of The Top Nigerian Songs Released In April 2020:
Oxlade – Away
Do you love alternative music? Do you love pop like normal Naija Afrobeats music too? Well here is the perfect fit for you, the rising Afrobeats star finally dropped his long awaited EP last month and boy was it full of dopeness.. Yes following fans reaction to the body of work he released they say this one a good one. Away at the moment is the most popular song off the extended play. You should check it out.
Teni & DJ Neptune – Isolate
We've got two hardworking geniuses here bringing to us a new Afrobeats joint. If you look at the song name you can obviously see the song influenced by the current Coronavirus pandemic. It's actually a song off a recently released EP which DJ Neptune and Teni apparently have been working on for a while.. You should listen see if you would love the other songs.
Joeboy – Call
Like he calls himself Joeboy pon deck!! He is here again with yet another certified Afrobeats hit song this year.. Don't forget he recently dropped a trendy hit song across Africa the month before the last alongside DJ Neptune and his boss Mr Eazi. The new Afrobeats superstar delivers some absolute and finneese melody on this one. The music video is officially out too there with almost a million views at the time of writing.
Ladipoe – Know You ft. Simi
Umm.. Of course this song obviously going to be on our list. You know some people are already calling this new single the song of the month and sincerely I don't really disagree, some music critics even call Simi a musical cheat for rappers because everything she touches hip hop wise always a hit. In case you don't know this song became an instant right after being released Ladipoe and Simi did a great job on this one.
Tekno – Kata
One of the biggest Afrobeats stars out there singer Tekno drops another mid tempo song as one of his newly released songs of 2020. You know the Tekno style Heavy melody beat and funny lyrics that's what you get in this new one. If you love self proclaim slimdaddy music well I assure he did not disappoint on this new single from.
Buju – Lenu Remix ft. Burna Boy
Rising Afrobeats act Buju remixes his biggest song so far titled Lenu, on this one he features his said idol and role model Burna Boy whom he has mentioned several times influences his music. I mean imagine working with your idol, Buju did it and it's working well for him. I the music video currently has close to half a million views on YouTube.
Simi – Duduke
Yes, the R&B Afrobeats Diva is appearing on this list for a second time. Simi released this song earlier this month with official visuals following the next day, Duduke is a single expressing a mother's love for her unborn baby. The popular singer flaunted her baby bump in the music video, it was a surprise to most fans as they shower her with well wishes.
Mayorkun – Of Lagos
One of the highlights of last month in the Nigerian music scene, it looks like the popular DMW singer Mayorkun is hell bent of dropping too many creative piece of music this year, certainly not letting Coronavirus stop him from feeding his fans. Of Lagos is an Amapiano song which is a major genre in the South African music scene. Many people agree Mayorkun did a great mixing Nigerian vibes with South African vibes.