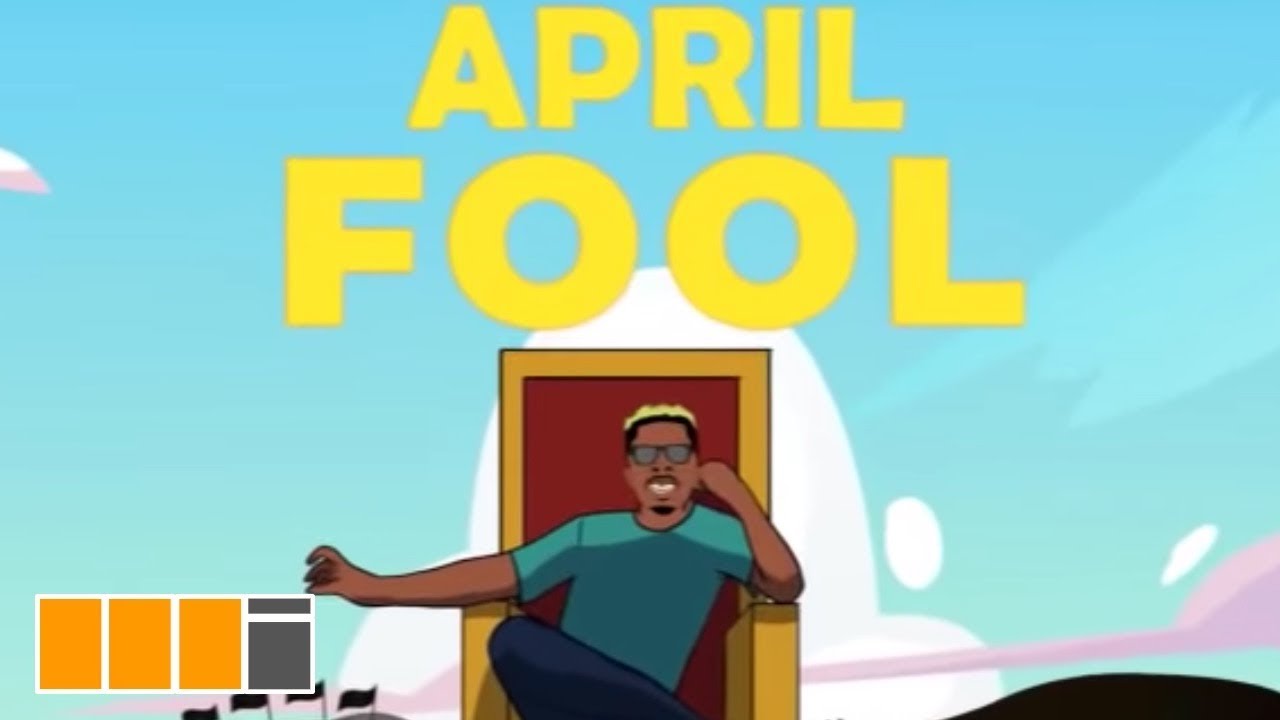 We at Nubiapage.com bring you the latest curated list of the best Afrobeats songs released in Ghana this last month. The month of April even though was a dull month globally like the month before because of this Coronavirus nonsense, our Ghanaian artists just like other African acts didn't let this stop them from giving the fans fresh new music.So, we have collected the songs I feel are the top and high class songs released in the last couple weeks of the last month. We have singles from the likes of Sarkodie, Stonebwoy and many more on the below list, so sit down, relax and enjoy the following songs we recommend you add on your playlist.
List Of The Best Ghanaian Songs Released In April 2020:
Sarkodie – Sub Zero
First on the list is the King of African rap Sarkodie himself, interesting enough this actually a beef song, Sun Zero is a sublimal dig against his industry peers. I must say listening to the song with no backstory you would not know this is a beef track either ways it is a good rap song in and out and I recommend you check it out if you are a hip hop head.
Izzik – Hush ft. Bryan the Mensah
Ghana is the second home of hip hop in Africa, they have a healthy hip hop fan base in the country so they are not short of new and talented rappers. Izzik drops this single titled Hush, wanna guess what that means? He is sending a message, a message to who? Well you gotta listen to find out.
Stonebwoy – Understand ft. Alicai Harley
This one is a pure dancehall Afrobeats fusion like we've always seen with Stonebwoy songs, this is no different, it's yet another love song in the singer's catalogue, I guess he figured he couldn't make this a masterpiece without getting a female voice and perspective on the single. He features Alicai on this one.
E.L – Efa Wo Ho Ben
Okay I promise of the songs I am showing you on this list are not all hip hop okay? Just a a few, okay, maybe half. Either ways they are all litt songs. Efa wo is another one of the good rap songs released in Ghana last month. All you have to do is check out the lyrics and you will get it.
GuiltyBeatz – Uthando ft. Nonso Amadi
Oh yeah! Amapiano is growing wider.. It entered the Nigerian music scene and now it's about to take over Ghana too. As of right now Amapiano is the most successful South African music genre across Africa, it's getting more popular, and I guess that's why the Empawa artist Guiltybeatz with the help of Nonso Amadi they created this Afrobeats-Amapiano Mashup. Brilliant!!
Shatta Wale – April Fool
Well, like the name implied I think it is a no brainer why the song was titled that. Released in the early days of the past month. The dance hall rap song was supposed to commemorate the 1st of April. Though the song is more of a vibe there is no doubt it is a potential hit song and it's something you all will enjoy.
Darkovibes – Wish Me Luck
We've got one of the few straight up love songs on our list for the month. I can say for sure Darkovibes is a good rapper and singer he kills it both. This is an Afrobeats song with a great touch of blues and Pangolo vibes in it. If you are a pon pon sound lover, I'm sure this track will not disappoint you, check it out and give me your personal review.
EFYA – 'Pricelezz' ft MUGEEZ
We've got a new single from the Ghanaian queen titled Pricelez, song was released in the middle of April, it's got a catchy vibe with a melodious beat. Ghananian music producers know how to make sweet beats like this I think this one will be a commercial success with the help of Mugeez.
Apolo Imon – Holla
Personally I don't think I have heard of this guy untill last month, looking at statistics the song is certainly one of those songs Lowkey pulling in great numbers when it comes streams and buzz, if you are one of those people with appetite for cool vibes Afrobeats songs I say this one is for you.
Kwesi Arthur – Turn On The Lights
Talk about saving the best for the last this was my favorite single coming out the Ghanaian music scene last month, you all know how Kwesi does it, simple, fresh, clean and wavy! This new song is no different, it's an Afrobeats R&B fusion I am sure the singer and rapper's fans won't be disappointed in this at all.