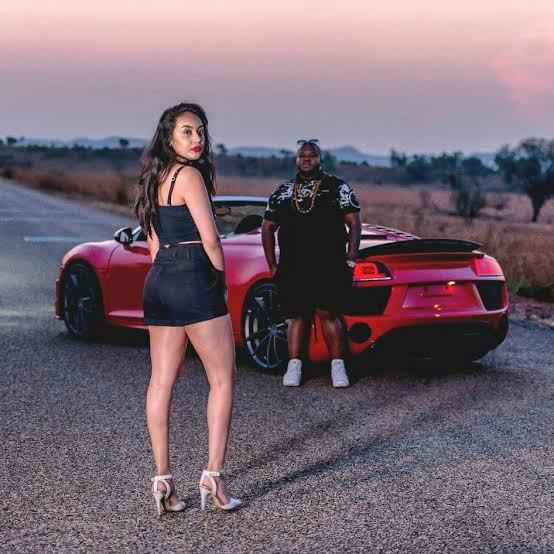 Gooday to you all, as you know what we will be doing on this new magazine website is review and collect the beat African songs from Pop, to gospel, soul R&B and many more. I promise you will have an amazing time enjoy this platform.
I was gently sitting on my Couch in my parents home late 2018, I was browsing through YouTube and suddenly I saw a South African music video with a couple million views with a very tempting thumbnail and I was like umm.. Won't hurt to check what people see in this video they are watching, in my mind I I was thinking it will probably be a non melodious song with a bunch of strange South African languages I don't understand. I clicked and watched, at first I noticed the colorfully crafted visuals in the video as I was gradually enjoying the melody of the chorus in a language that I of course don't understand as it moves on towards the end I realized that I found the beat and melody very pleasing coupled with very crispy visuals I repeated it two times more and then I realized I was in love with the song already. That is the story of how I got caught up with House music of South Africa.
So, on to today's business I will be reviewing the South African Afro House music scene and the topics for today are two great and brilliant house songs from two South African hit making geniuses. Like the title says 'Umlilo' by popular female Disc Jockey who goes by the stage name of DJ Zinhle and the other song in question is 'Inde' the 2017 hit created by superstar producer the one and only Heavy K The drum boss. I will be comparing based on which is a bigger hit, which is the best or sweetest and which is the most sophisticated.
Starting with the present hit and arguably the biggest song in South Africa for 2019 Umlilo by DJ Zinhle featuring two other brilliant singers Rethabile and Mvzzle, this particular song has all the potentials to become an instant hit as at the time they were done recording which explains why DJ Zinhle said she didn't do much music promotion before it became the national anthem this. With a very soothing vocals from the vocalists Zinhle got on the track and to the amazing lyrics they but on that melodious beat i must say this is one of the best house songs I've heard in my life either Afro House or not. Two videos were shot for the song. It has that original South African house vibe that had gone missing in the music since 2017's hit Inde by Heavy-K this is what these two songs have in common and that's why we are comparing them today. The high pitch voice Rethabile used in some parts of this song is what made it more interesting and soothing they really did craft a perfect house songs kudos to everyone that worked on that joint. As for how much of a hit this song is? Well in total the music videos has above 5 million views in total with the major music video having over 3 million views.
Now let's talk about 'Inde' which was the absolute song of the year for 2017. This is another perfectly crafted Afro House song with very heavy, soulful and melodious beat from the song creator himself Heavy K. The South African music producer have always been known to produce the best of Dance and electronic beats, whether it's Gqom or House music he is good. He certainly used his skills to the fullest while creating that beat for his greatest single till date; Inde. With the help of fellow Afro House stars like Bucie and Nokwazi they made this a house classic coupled with an inspiring, empowering lyrics filled with melodies and rhythm it's a no brainer Inde is just not better than Umlilo but arguably the best House song ever created on South Africa and with 10 million views on YouTube Inde is certainly a bigger hit than Umlilo.