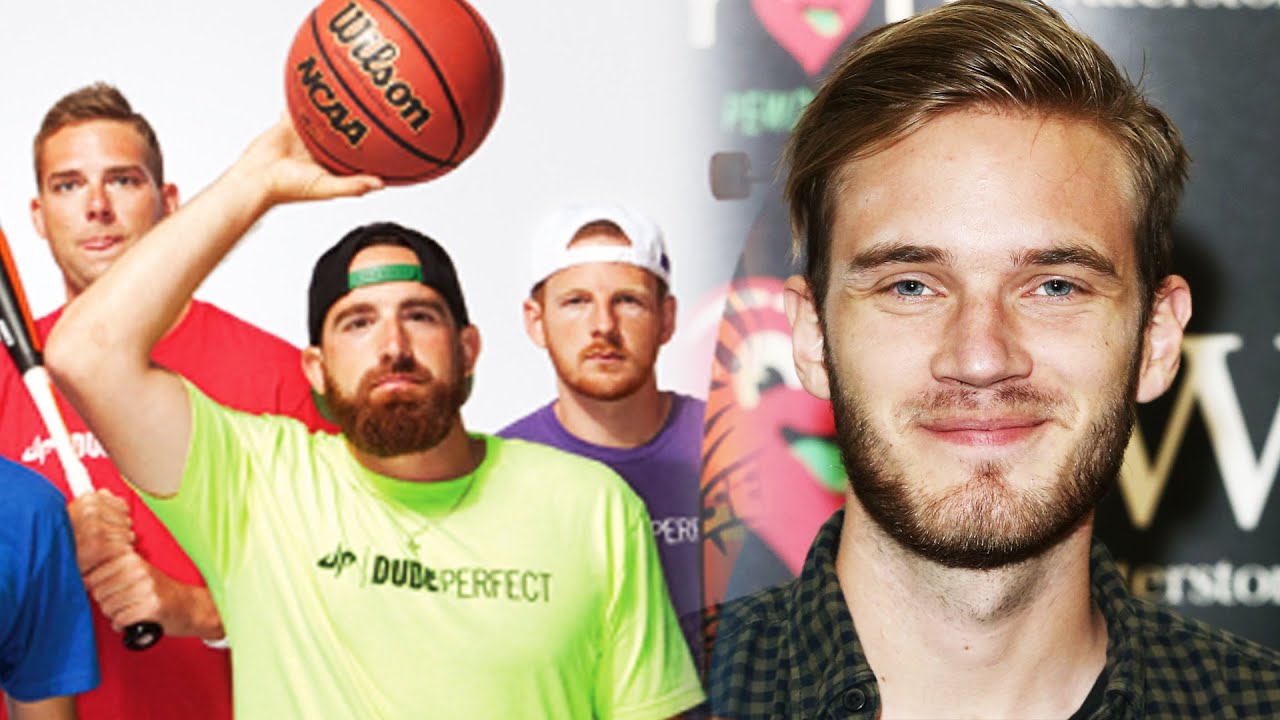 Over the course of 2019, the YouTube audience witnessed several historic events, as well as new artists breaking into the realm of video production and gaining thousands of followers by posting vlogs, gaming videos, and beauty tips. This is a collection of individual producers that celebrates the range of influencer talent and the internet entertainment that we have today.
List Of The Biggest Youtubers In 2020:
10. Shane Dawson
Shane Dawson is an actor, writer, comedian, director, make-up artist, and musician from the United States.
His YouTube channel has exploded in popularity in recent years, with his documentary-style films becoming his most renowned. Shane participated in an eye-opening documentary with Jeffree Starr in 2019 that covered the behind-the-scenes process of the Conspiracy Collection, a cosmetics line on which both stars collaborated this year.
9. Logan Paul
Logan Paul is a YouTuber, actor, and social media celebrity from the United States.
Impulsive, his own podcast, is one of his many accomplishments.
Logan Paul created his own YouTube channel after becoming renowned on Vine to offer various sorts of videos such as stunts, pranks, and vlogs.
Logan Paul made YouTube history in 2019 when he competed in an amateur white-collar boxing tournament against fellow YouTuber KSI (Olajide Olatunji).
The video received a lot of attention and was even posted on the Sky Sports Boxing YouTube channel.
8. KSI
The YouTuber began his career as a FIFA player and is now known for his Twitter feuds and boxing matches.
But what is he really worth? KSI, a YouTube phenomenon, is one of the most well-known figures on the internet, having successfully expanded his career into music, boxing, and other areas. Combining his two channels he definitely one of the most subscribed YouTubers on the platform
7. MrBeast
MrBeast would be missing from our list if he wasn't mentioned!
Jimmy Donalsdon is a philanthropist and YouTuber from the United States who is known for his attention-getting pranks. Some of his films include counting to 200,000 in a 52-hour video and planting 20 million trees with 600 other YouTubers.
MrBeast is likely to have a few tricks under his sleeve for 2020 and beyond.
6. Kids Diana Show
Diana, a young Ukrainian girl, is featured on this YouTube channel.
This is a healthy channel for young kids to watch alongside their parents since she often posts lifestyle relevant videos of her playing with family and friends. This is one of the most popular YouTube channels for kids, focused on learning songs, toy reviews, and other vlogging-style videos.
It's fantastic to see young people using this platform for both entertainment and education!
5. elrubiusOMG
Rubén Doblas Gundersen, better known by his channel name elrubiusOMG, comes in at number five on the list.
His YouTube channel, which primarily consists of gaming videos and vlogs, has over 7.4 billion views. Not only that, but one of Rubén's tweets was the world's most retweeted tweet for 2016.
ElrubiusOMG is a well-known social media figure because to this feat and his large number of YouTube subscribers.
4. Whindersson Nunes
Whinderssson Nunes, a Brazilian comedian, singer, and YouTuber, is up next.
His channel is well renowned for its comedic videos, which receive thousands of views each time they are uploaded. This channel includes a diverse range of material, including parodies, vlogs, and film reviews, with over 3 billion views in total.
Viewers may come to his channel for some easy-to-watch amusement with such a diverse range of material.
3. HolaSoyGerman
The next person on third on this list is Germán Alejandro Garmendia Aranis, better known on YouTube as HolaSoyGerman.
The YouTuber from Chile is a comedian and songwriter who has written a number of amusing songs. His channel was the second most-subscribed Spanish-language YouTube channel as of June 2019, and his following is expected to increase even more as we go into 2020, with the possibility of him taking the top place.
2. Dude Perfect
The YouTube channel Dude Perfect is next on this list.
Cory and Coby Cotton, Garrett Hilbert, Cody Jones, and Tyler Toney own Dude Perfect, an American sports and entertainment channel. The trio of Texas guys has even held Guinness world records as they continue to wow their fans by posting footage of amazing trick shots and stunts.
With lively music and aesthetically appealing editing abilities, it's no surprise this channel is so popular.
1. PewDiePie
PewDiePie, a Swedish YouTuber, is, of course, at the top of this list.
PewDiePie is the most subscribed individual creator on YouTube, with over 100 million subscribers as of August this year.
He is one of the most successful influencers of all time due to his massive internet presence and engaging personality. Despite his career's difficulties, he wowed fans this year with his famous Minecraft series and funny Meme Review videos.