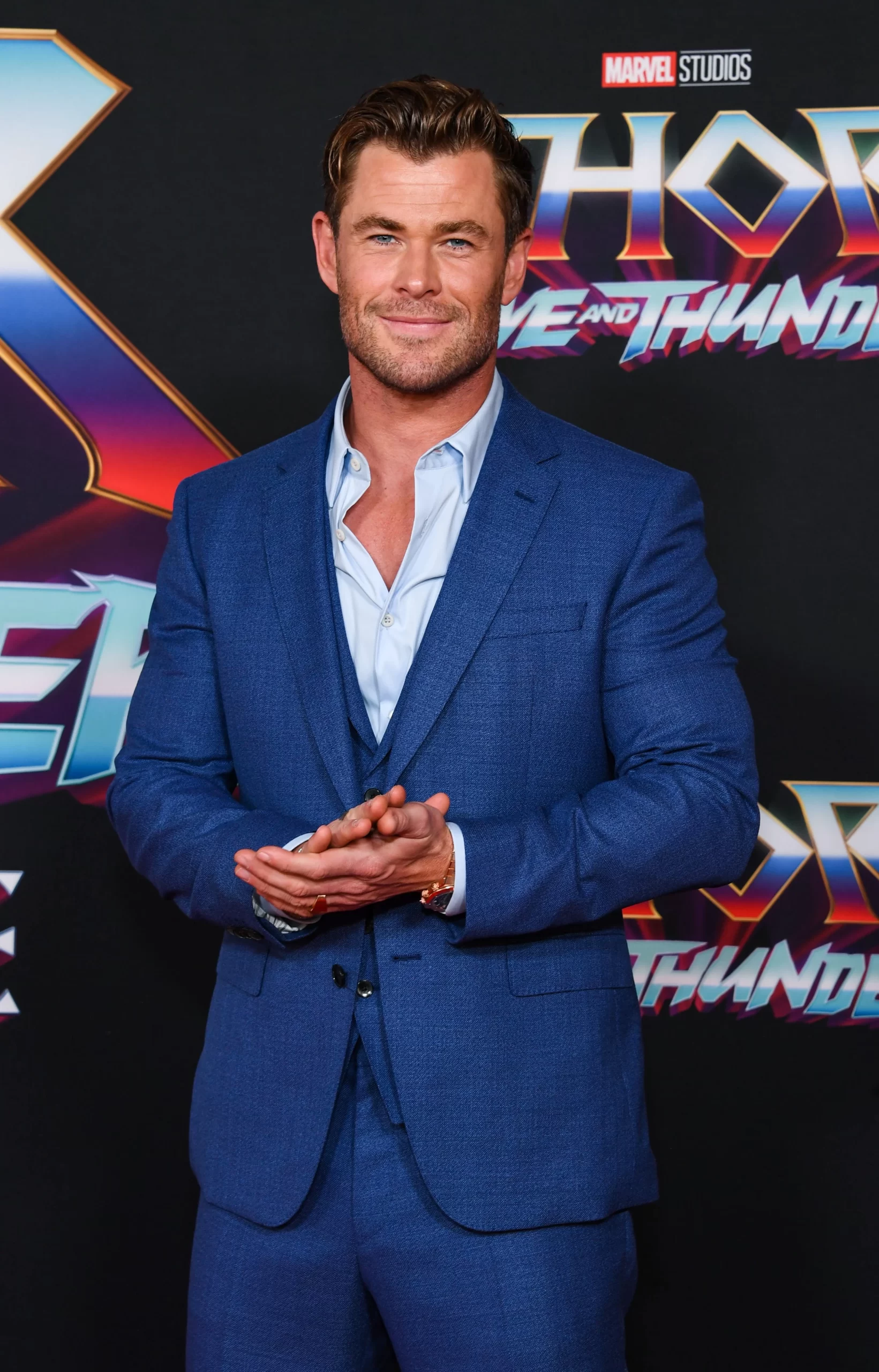 Beauty is in the eye of the beholder, but when it comes to celebrities, it's hard not to notice those with striking good looks. Their attractiveness not only catches our attention but also serves as a talking point in various discussions around the globe. So, who are the top 10 most handsome celebrities today? Keep reading to find out, as Nubia Magazine brings you an exclusive ranking of the most attractive stars.
Table of Contents
The Hollywood Heartthrobs
It's no surprise that many of the world's most handsome celebrities come from Hollywood. With striking appearances, exceptional talent, and charismatic personalities, these stars have captured the hearts of millions. Here are some of the top Hollywood actors known for their good looks:
1.1 Chris Hemsworth
Thor Actor Chris Hemsworth is undoubtedly one of the most handsome men in Hollywood. His dashing looks, muscular physique, and charming Aussie accent have earned him a spot on numerous "sexiest men" lists throughout his career.
1.2 Henry Cavill
Known for his portrayal of Superman and The Witcher, Henry Cavill is a personification of the "tall, dark and handsome" archetype. His chiseled jawline, captivating eyes, and elegant style make him a red carpet favorite.
Bollywood's Hottest Faces
Bollywood has its fair share of attractive stars as well. Known for their impeccable style, captivating screen presence, and undeniable charm, these men leave a permanent impression on the hearts of their fans. Here are a couple of Bollywood's hottest faces:
2.1 Hrithik Roshan
Often dubbed the "Greek God of Bollywood," Hrithik Roshan is renowned for his striking features, sculpted body, and graceful dance moves. With his chiseled jawline, beautiful eyes, and enigmatic smile, it's hard not to fall for this talented actor.
2.2 Shahid Kapoor
With a career spanning over two decades, Shahid Kapoor has proven time and again that he is as talented as he is handsome. Possessing a lean physique, heartwarming smile, and captivating eyes, Shahid has the perfect blend of boyish charm and rugged good looks.
Captivating Looks in the Music Industry
Naturally, the music industry also has its share of handsome celebrities. From pop icons to rock legends, these musicians have captivated the hearts of fans worldwide. Here area few music industry icons known for their undeniable charm:
3.1 Zayn Malik
As a former member of boy band One Direction, Zayn Malik quickly gained a reputation as the "bad boy" of the group, thanks to his smoldering looks and sultry voice. His chiseled features, enticing eyes, and ever-changing hairstyles have cemented him as a modern-day heartthrob.
3.2 Shawn Mendes
Canadian singer-songwriter Shawn Mendes has become a global sensation since his rise to fame in 2014. With his boy-next-door charm, soulful voice, and killer smile, it's no wonder fans across the globe are smitten with this talented artist.
Attractive Sports Personalities
While our list predominantly consists of actors and musicians, it's important not to overlook the world of sports. Many athletes possess striking features and charisma both on and off the field. Here are two of the most attractive sports personalities:
4.1 Cristiano Ronaldo
Professional footballer Cristiano Ronaldo is not just a world-class athlete but also a model-worthy figure in his own right. With his chiseled face, perfectly sculpted body, and a winning smile, Ronaldo's appeal goes far beyond the soccer field.
4.2 David Beckham
Retired football legend David Beckham has enjoyed an illustrious career in both sports and fashion. His effortless style, dapper grooming, and alluring charisma have made him a true global icon. Despite retiring from professional soccer, Beckham continues to make headlines for his enduring good looks.
Criteria for Our Rankings
It's essential to make clear the criteria we used to compile our list of the top 10 most handsome celebrities. We took into account their physical attributes, charm, and popularity, and considered their fanbase, social media presence, and, most importantly, the subjective opinions of the Nubia Magazine editorial team.
Frequently Asked Questions
5.1 What Makes a Celebrity Handsome?
The definition of "handsome" varies from person to person. Some may focus on physical features; others may prioritize personality traits. A common consensus includes a healthy mix of good looks, charisma, and talent.
5.2 Are All Handsome Celebrities Actors or Musicians?
No, our list showcases the attractiveness and charm present across various industries, from Hollywood actors and Bollywood stars to musicians and sports personalities. There are numerous handsome individuals in other professional fields as well.
5.3 Are These Rankings Objective and Unbiased?
While we have made an effort to incorporate different factors in our rankings, it is essential to recognize the inherent subjectivity in matters like attractiveness. Our list may not resonate with everyone, but it serves as a reminder of the diverse and captivating faces present in the entertainment industry.
In conclusion, this list highlights just a select few of the many strikingly handsome celebrities in the world of entertainment. It's important to remember that this ranking is subjective, and individual preferences may vary. Regardless, the stars mentioned above are undeniably attractive in their own unique ways, and have made their mark in their respective fields. Be sure to visit Nubia Magazine's website at https://nubiapage.com for more exclusive content on global culture and entertainment.