As
seen
in
the
photos,
the
world's
second-tallest
structure
has
finally
reached
its
maximum
height.
The
spire
at
the
top
of
Merdeka
118
in
Kuala
Lumpur,
Malaysia,
was
completed
last
month,
bringing
the
skyscraper's
total
height
to
2,227
feet
(678.9
meters).
This makes it more than twice the height of the Shard in London, which stands at 1,017 feet (310 meters). The 118-story monster, which is expected to open by the end of next year, has dethroned China's 2,073-foot (632-meter) Shanghai Tower as the world's second-tallest structure. The Burj Khalifa in Dubai, however, remains the tallest building in the world, standing at 2,717 feet (828 meters).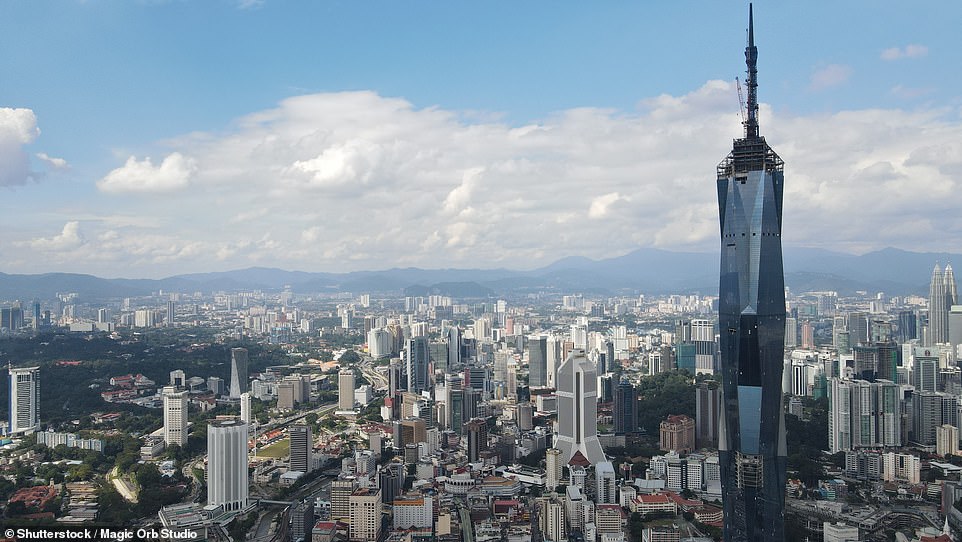 Merdeka 118, a'megatall' skyscraper, was built to overlook a key historical monument in Kuala Lumpur, Stadium Merdeka, which was the site of the country's proclamation of independence in 1957. The tower's sleek façade is built up of triangular glass panels inspired by shapes seen in traditional Malaysian arts and crafts, according to Australian firm Fender Katsalidis Architects.
The tower has a floor space of nearly three million square feet (278,709 square meters) on the inside. The observation deck, dubbed 'The View at 118,' will be located on the building's top floors and is expected to be the tallest in Southeast Asia. It's advertised as a "must-see attraction."
The Park Hyatt Hotel will be located on the seventeenth floor of the tower, which was developed by Permodalan Nasional Berhad (PNB), a fund management business.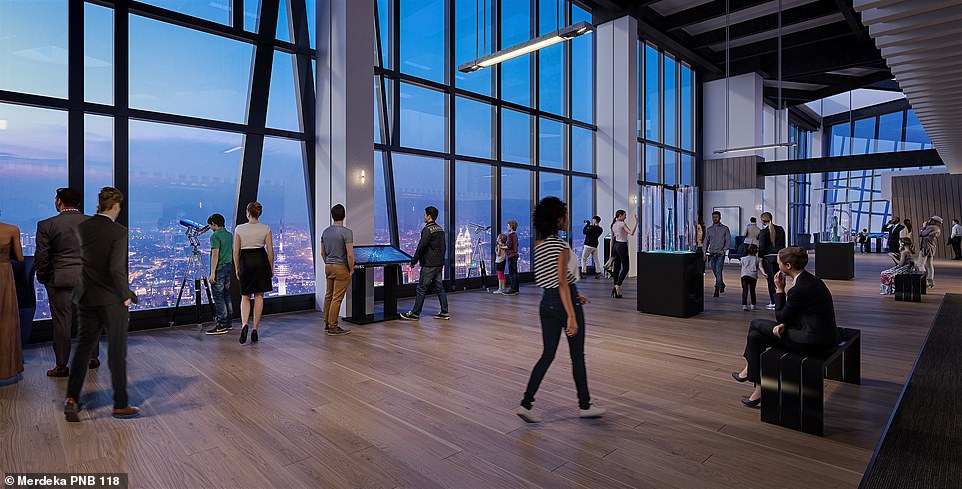 Hotel guests will have access to a 'fine dining experience' and rooms and suites with 'panoramic views of the Kuala Lumpur skyline,' according to a statement. The megatall tower will also include residential facilities as well as rentable office space. According to a statement, the tower's base would be connected to a glass-domed '118 Mall' featuring shops and retail services.
Along with the skyscraper, plans are in the works for a 'Merdeka Boulevard at 118' park, a textile museum with a 'focus on Malay-world textiles,' a childcare center, and a new mosque, dubbed 'Masjid Merdeka,' with a seating capacity of up to 3,000 people.