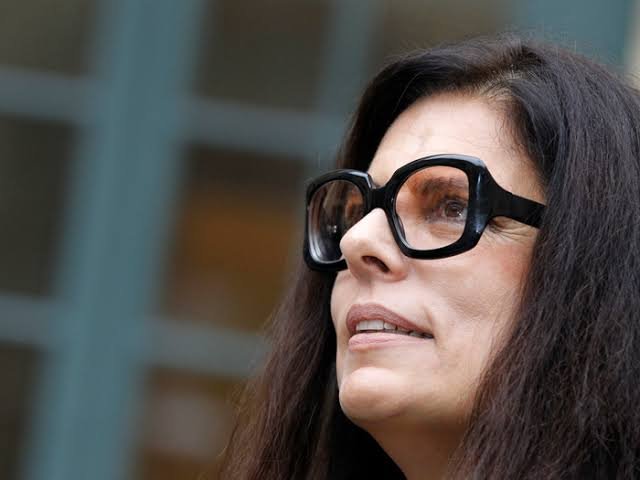 Some of the world's wealthiest individuals reside in France, a country renowned for its rich heritage, breathtaking scenery, and world-class cuisine.
Diverse individuals in France have amassed vast fortunes through business ventures and inherited wealth. From luxury products to telecommunications and beyond, the top 10 wealthiest individuals in France in 2023 have made their mark on the domestic and international stages. It will be fascinating to observe how these individuals continue to shape the business landscape and contribute to the expansion of the French economy as the global economy advances.
List Of Top 10 Richest People In France 2023 French billionaires
1. Bernard Arnault -$227.7 Billion

Bernard Arnault, Chairman and Chief Executive Officer of LVMH Mot Hennessy Louis Vuitton, the world's largest luxury products conglomerate, tops the list. Due to his savvy business acumen, Arnault's net worth has skyrocketed and now exceeds $200 billion. His empire consists of illustrious brands such as Louis Vuitton, Dior, and Dom Pérignon, making him the undisputed chief of the French billionaire pack.
2. Francoise Bettencourt Meyers -$90.7 Billion

Up next is the matriarch to the L'Oréal empire, Francoise Bettencourt Meyers. She is one of the wealthiest women in the world, Meyers is also well-known for her philanthropic endeavours and commitment to environmental causes.
3. Francois Pinault -$36.3 Billion

Francois Pinault is a prominent French art collector and merchant. On August 21, 1936, he was born in Les Champs-Géraux, France. Pinault is best known as the founder of the luxury goods conglomerate Kering (formerly known as PPR), which owns, among other labels, Gucci, Saint Laurent, Balenciaga, and Bottega Veneta.
Pinault began his entrepreneurial career in the timber industry, where he established a prosperous business empire. His holdings were later diversified into retail, fashion, and luxury products.
4. Gerard Wertheimer -$33.1 Billion

Gerard Wertheimer is a French billionaire and industrialist. He was born in France on July 17, 1951. Along with his brother Alain, Gerard inherited from their ancestor Pierre Wertheimer the luxury fashion label Chanel. Chanel's iconic fashion, fragrance, and beauty products are renowned global.
Gerard Wertheimer is known for his low-key and reserved personality, preferring to avoid the spotlight. Despite his involvement in the family business, he has remained relatively obscure in comparison to his brother Alain, who has a greater public profile.
5. Alain Wertheimer -$33.1 Billion

Born on 28 October 1948, Alain Wertheimer is a French industrialist and billionaire. Together with his brother, Gérard Wertheimer, he is co-owner and co-chairman of Chanel, the renowned luxury fashion house. Since the 1920s, when their ancestor Pierre Wertheimer formed a partnership with Coco Chanel, the Wertheimer family has had ties to Chanel.
Alain Wertheimer and his brother took over management of Chanel in the early 1980s and have effectively expanded the brand's global presence and preserved its reputation for timelessly elegant craftsmanship. Under their direction, Chanel has flourished and expanded into a variety of fields, including ready-to-wear fashion, accessories, fragrances, and cosmetics.
6. Emmanuel Besnier -$23.4 Billion

French businessman Emmanuel Besnier is the CEO of one of the world's greatest dairy companies, Lactalis. Besnier, who was born in 1970, succeeded his father, Michel Besnier, as head of the family business in 2000, following the untimely passing of Michel Besnier. Under his direction, Lactalis has expanded its global presence and become a significant player in the dairy industry, offering a vast array of products such as milk, cheese, yoghurt, and butter.
7. Nicolas Puech -$10.7 Billion

Nicolas Puech is a French industrialist and billionaire heiress. He is a descendant of Thierry Hermès, the proprietor of the luxury fashion house Hermès, in the fifth generation. In 2014, Puech resigned from the company's board of directors, but he still owns 5% of Hermès. He is also the founder of the Fondation Nicolas Puech, an organisation that promotes civic engagement initiatives.
1943 saw the birth of Puech in Neuilly-sur-Seine, France. He studied law at the University of Paris before spending several years in the family business. 1987 saw his appointment to the Hermès board of directors. He was a member of the council for 27 years before resigning in 2014.
8. Vincent Bolloré -$10.3 Billion

Vincent Bolloré is a renowned French entrepreneur and the chairman of the Bolloré Group, a diversified conglomerate with interests in transportation, logistics, media, and communication. Bolloré, who was born on April 1, 1952, in Boulogne-Billancourt, France, transformed the family business into a global powerhouse in the 1980s.
9. Rodolphe Saade -$9.8 Billion

Rodolphe Saade is a prominent maritime industry figure. He was born in Lebanon on February 11, 1970. His father founded the CMA CGM Group in 1978, so Saade comes from a family with a long history in the shipping industry. CMA CGM is among the largest container shipping companies in the globe.
In 1994, Rodolphe Saade joined the family business and steadily rose through the ranks, acquiring valuable shipping industry experience and expertise. In 2017, he succeeded his father as the Chairman and Chief Executive Officer (CEO) of CMA CGM. The company has continued to expand and solidify its position as a global leader in container transportation under his direction.
10. Jacques Saadé -$7.0 Billion

Jacques Saadé was a distinguished French-Lebanese businessman and the founder of the international transportation company CMA CGM. Saadé was known for his visionary leadership and significant contributions to the maritime industry. He was born in Lebanon on February 7, 1937.
Saadé founded CMA (Compagnie Maritime d'Affrètement) in 1978 in Marseille, France, with only four ships. Under his leadership, the company developed quickly and transformed into CMA CGM, one of the largest container shipping companies in the world.