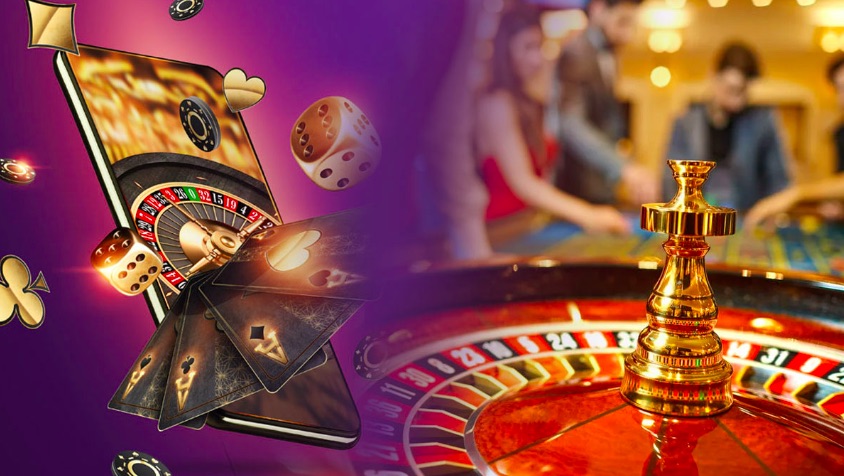 Slot machines have been around since the 1890s, and yet they are still as fun as ever. Slot machines stayed in the limelight for one reason, and one reason alone – the game creators keep moving with the times.
The first ever video slot machine was invented in 1976, just as TVs were starting to become common household items. The gambling industry has kept this simple game alive, by allowing it to morph and develop as technology grows.
So what can we expect in the future? And what kind of trends can we already see today?
Interactive Adventures
Interactive adventures are the key to success. Whether you're looking at video games, board games, or card games, there is a growing trend in "choose your own adventure" style gaming.
This means going on side quests that buff up your characters and make you feel accomplished as you advance through the game. From your side quests, you end up completing tasks that some people skip or don't even see. This allows your character to seem unique.
But how does that relate to slots? Well, the most popular slot games of 2023 have bonus games that hint towards this gaming method. Take The Book Of The Dead as an example. The further you get in the slot game, the more "gems" you can collect. These can be used like "lives" to keep you in the game longer.
You could choose to head down a difficult path that could lead to better rewards, or take the simple route for low value but highly likely wins.
Virtual Reality
VR is becoming more affordable too, and as more and more people own a VR set, the gaming industry is finding ways to get involved.
Slot machines are a simple way for online gambling sites to get started in VR without a massive commitment. They can have a standard slot machine game set up as though the player was in a brick-and-mortar casino. As the industry grows, they could place easter eggs around the building, hinting at in-game characters playing slots too.
Although people can already play slots online, the VR element can help them feel more engrossed in the game. Gambling companies can create mini-games that ask the player to grab falling gems, or slice fruit like Fruit Ninja. This technology can add so much to the slot machine world.
Designed For Mobile Only
Most online slot games are designed for PC gaming. This means playing on your phone isn't seamless, and sometimes you need to scroll to see the image in full view. 
Well, that was the case a decade ago, now most online slot games are designed for mobile first. This means the controls are more intuitive, and the interfaces are simpler. Most people want to play a slot game while they're waiting for the bus, or biding time in another way. They don't pull open their computer for a steady slot machine session. 
This change in customer demand has allowed for more user-friendly, touch-based games!
Cryptocurrency
As cryptocurrency is becoming more accessible, online casino companies are allowing this currency on their websites. Crypto helps people to place bets in the same currency form, without worrying about exchange rates. This makes it ideal for international gambling.
Some slot machines are only available in certain locations, but through a VPN anyone can unlock the geotags stopping them from playing. The only thing in their way is the currency. With Cryptocurrency, casinos can allow anyone to play.
AI Game Design
Artificial Intelligence is getting better and better every year. We are at a point where chatbots can create convincing conversations, with only a few errors that mark them as robotic.
In game design, AI is being used to help personalize a gamers landscape. The advertisements are more specific to their needs, allowing the users to see ads they are actually interested in. 
From a slot machine point of view, AI can be used to keep a user engaged. It can use encouraging language which mimics the user's interactions, or change the music to best suit the user's intensity style.
A more engaged user will play the slot machine for hours longer than before, so we should expect to see more sophisticated AI within these games.
Community Building
Lastly, social gaming is becoming popular in the 2020s. This phenomenon is occurring in slot machine communities too. In a VR world, gamblers could enter a "room" together with their friends, and play and chat at the same time. 
Ideas like this have been developing in the VR world, but right now, you can join community chat rooms on your phone for a similar experience.
Final Thoughts
Slot machines are going nowhere. Even as technology develops, we can expect slots to join us at every step of the way. VR is the next technological advancement, and we expect to see VR slot machines in the next year or two.
This year, however, you should bet on large community experiences, cryptocurrency payments, and games made for mobile.
You can already buy interactive adventure-based slot games, so if you want to explore the newest concepts on the market choose them first.