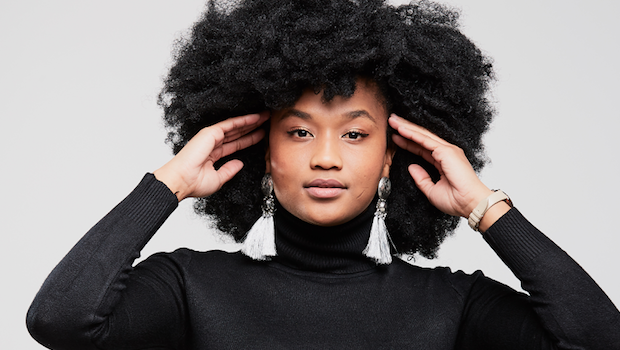 Real Name: Simphiwe Nhlangulela
AGE DOB: 1993
Profession: Music
About
Simmy is a South African musician and songwriter. She is widely known as an Afro House & Soul Artist.
She came into the limelight after she was featured on Sun-EL Musician's hit single, Ntaba Ezikude. Her first album, Tugela Fairy, is the current trend in the world of music. She has since then dropped several successful song of her own.
Background (Bio)
She was raised by parents that are very strict, they are very old and not like your typical young parents according to her. Simmy born in 1993 is the youngest of four kids. Before she was very shy and not confident about her work. That went as afar as 2017.
In Her Words;
"Now I believe in my songwriting and when I sing to people they enjoy it. Just my experience with dealing with a large crowd has built a lot of confidence in me. The reason my sound is inspired by old-school music is because my dad loved a lot of maskandi and country music. My brother brought that side of R&B and house music."
Simmy Music Career
Instrumental in this journey has been "man-of-the-moment", producer/DJ Sun EL Musician.
His Midas touch has been evident in the aforementioned tracks that are currently steamrollering their way through local charts and playlists.
Sun EL Musician also happens to be Simmy's label boss as she is currently signed to his ELWorldMusic record company. With barely constrained infatuation, we recently had the pleasure to share a few words with the beautiful songbird.
Sun-EL played a huge role in Simmy's music career after he discovered and signed her to his label EL World Music.
Before their collaboration, She tried her luck at music competition shows Idols SA and SA's Got Talent which turned out unsuccessful.
The duo first met during her studied at the University of KwaZulu-Natal, where she studied social sciences.
"We met back in 2013 through his younger brother. He asked me to sing for him and he asked why don't we work on something. But at the time I knew I needed to finish my degree. After finishing my degree I moved to Joburg," she recounts.
After releasing her debut album, Tegula Fairy, she earned the honor of being picked on Apple Music's New Artist Spotlight for December.
"It's weird. It's not something that I expected. To receive such an honor is shocking, but I'm grateful for it."
Simmy's music inspiration came from the fusion of maskandi, country music, neo-soul and electro house music.
Her biggest music inspirations are Letta Mbulu and Dolly Parton and she will like to work with Sjava and Thandiswa Mazwai.
The reception of the album has been beautiful. I have realised that there is a song for everyone on the album," she says. "People are just choosing their favorites, from people who like slow jams and soulful music to those who like to dance.
Simi Relationship, Husband
The singer has been able to keep her dating life private, but there are rumors she is in a relationship with Sun El Musician. She is certainly not married
Simmy Songs
Tugela Fairy
Ubala (2018)
Umahlalela (2018)
Album:

Africa to the World (2018)