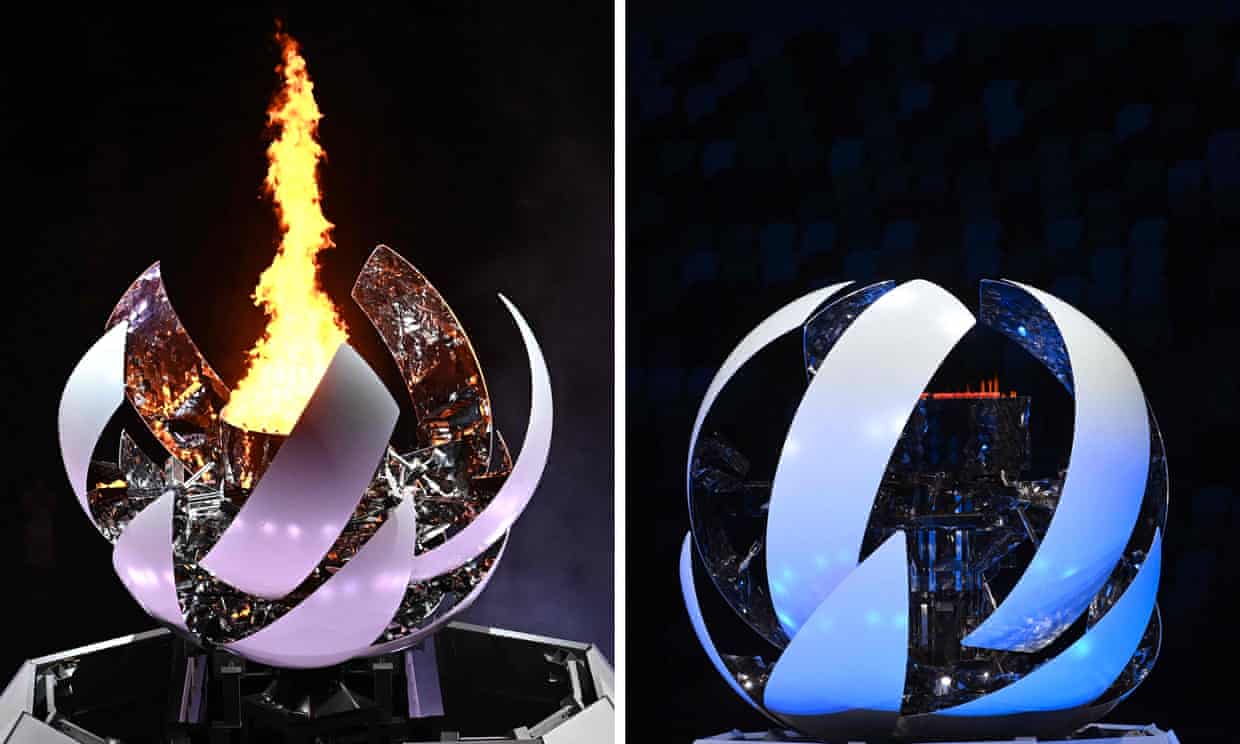 The 2020 Tokyo Olympics came to an interesting end yesterday with amazing performances from all the participants, this year records a new set of new Olympic medalists while some former champions crash out.
It was an unusual way to finish a series of games that had been upended by the COVID-19 epidemic and then altered by political, sporting, and personal drama. The initial goal of the Tokyo Olympics was to highlight Japan's recovery from the terrible earthquake, tsunami, and nuclear catastrophe that struck the country in 2011.
It was also a stark contrast to the far more festive park scene that unfolded in Paris, where tens of thousands of sports fans waving the tricolour flag thronged into a fan zone across the river from the Eiffel Tower as Paris prepared to take over the Olympic baton from Tokyo for the 2024 Summer Games.
There were inspiring records set and passionate wins with a lot of sentiments in this series. Allyson Felix became the most decorated American Olympian in track and field, surpassing Carl Lewis, and Kenyan Eliud Kipchoge successfully defended his gold medal in the men's marathon. The Canadian women football team won their first-ever gold in Olympics history.
Ryogo Saita, 45, who was strolling outside the stadium with his 7-year-old son before the ceremony on Sunday, said they had loved watching Yuto Horigome win Japan's first gold medal in skateboarding on television. Nonetheless, with daily coronavirus infections in Tokyo more than tripling since the Games began, Saita expressed worry. "However, people like sports as well," he added. "I believe it was for the best that they occurred. It's as if I'm fighting two feelings at the same time."
In all, 339 medals were awarded in 33 sports, with Team USA taking home one-third of all medals. The United States holds the record for most gold medals won in a single Olympics with 83, set at the 1984 Summer Games in Los Angeles, which were boycotted by the Soviet Union. The United States did not send any competitors to the 1980 Moscow Olympics, and the Soviet Union took home 80 gold medals.
OFFICIAL RANKING OF THE TOP 20 COUNTRIES WITH MOST OLYMPIC MEDALS 2021:
TOTAL
FLAG
COUNTRIES
GOLD
SILVER
BRONZE

United States
39
41
33
113

China
38
32
18
88

Japan
27
14
17
58

Great Britain
22
21
22
65

Russian Olympic Committee
20
28
23
71

Australia
17
7
22
46

Netherlands
10
12
14
36

France
10
12
11
33

Germany
10
11
16
37

Italy
10
10
20
39

Canada
7
6
11
24

Brazil
7
6
8
21

New Zealand
7
6
7
20

Cuba
7
3
5
15

Hungary
6
7
7
20

South Korea
6
4
10
20

Poland
4
5
5
14

Czech Republic
4
4
3
11

Kenya
4
4
2
10

Norway
4
2
2
8
COLOURFUL PHOTOS FROM THE TOKYO OLYMPICS 2020 CLOSING CEREMONY: