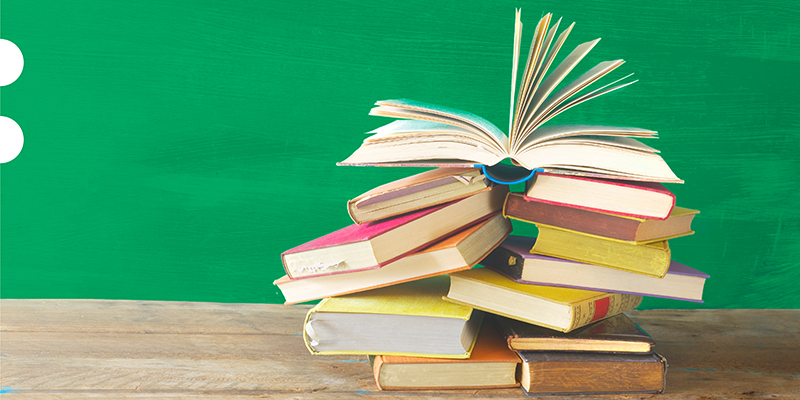 Do you find it challenging to write a book report that captures the story's essence and dazzles your audience? Fear not, as we've got you covered. This comprehensive guide explores what they are and why they're crucial in academic settings and beyond. We'll also reveal the many writing books reports benefits. This will help you hone critical thinking, writing, and research expertise.
What Is a Book Report?
When discussing a book review, the first step is understanding what it is. A book report provides a book summary and critique. It typically includes the plot overview, characters, significant themes, personal reflections, and analysis.
In academic settings, they are vital for teachers to assess their students' comprehension and analytical skills. Beyond academia, book reports can be a tool for personal growth and sharing one's opinions on literary work.
The rules for writing and formatting such reports are discussed among students at all faculties. This is necessary to prepare for the further creation of term papers and theses. Students develop writing skills and learn the basics of bibliography. In addition, they learn to systematize thoughts and present information correctly. But sometimes, it is difficult for students to tackle a book report or essay because they need help knowing where to start or what elements to include, so hiring a book report writer from Edusson is an option students have for assistance. As a result, you will be able to submit a well-written book report. But knowing how to write one on your own is still beneficial.
The 10 Steps to Write a Good Book Report
We recommend following these steps to produce a polished and well-structured report showcasing your abilities as an astute reader.
Step 1. Select the Proper Book
The first step of writing a good book report is to select a work. It's wise to choose one that matches your passions or educational goals. Don't fear exploring different genres and unfamiliar authors to write something exciting.
Step 2. Read with Purpose
Reading the book carefully and taking notes is crucial. Skimming through it won't do justice to the literary work or its characters. As you read, highlight important passages contributing to character development or plot progression. This way, you'll have clear evidence from the text to support your analysis in later steps.
Step 3. Analyze Structure
Analyzing the book's structure and literary devices is vital to crafting a stellar report. Take note of recurring motifs or symbols that contribute to the story's meaning. Identify key plot points and character arcs for deeper analysis later on. Also, remember to examine the author's writing style and tone.
Step 4. Outline Your Report
Creating a detailed outline helps you organize your thoughts and ideas. Consider separating the summary, analysis, and personal reflection sections to ensure each receives adequate attention. Your outline should include all the essential components you want in your final draft.
Step 5. Craft an Engaging Introduction
The introduction sets the stage for your entire report, so ensuring it hooks the reader is important. Include a brief book summary and relevant background information to help readers understand its context. Add an attention-grabbing hook phrase or question-related to your book.
Step 6. Develop Strong Body Paragraphs
Analyze and discuss the book's key elements in-depth in your body paragraphs. Begin each paragraph with a clear topic sentence that ties back to your thesis statement. Use evidence from the text, such as quotes or passages, to support your analysis.
Step 7. Write an Effective Conclusion
Your conclusion should summarize the main points and offer your personal perspective. Refrain from restating what you've already written. Instead, take the time to reflect on how reading this book has impacted or challenged your own beliefs and values. End with a closing statement or question that leaves the reader thinking about your report long after reading it.
Step 8. Proofread and Edit
After completing your first draft, it's time to proofread and edit for errors or awkward phrasing. Take breaks between writing sessions to give yourself fresh eyes later. It might also be useful to have someone else read over it. To make sure your report is polished, read it aloud to yourself. This allows you to identify discrepancies more easily.
Step 9. Adding a Personal Touch
Adding your insights and reflections will make it more meaningful. Consider adding details about how you relate to certain characters, which can provide a unique perspective that other readers may not be aware of. For example, if the book deals with social justice themes close to your heart, share how it impacted you personally.
Step 10. Presenting Your Report
Delivering your presentation with confidence and enthusiasm is crucial. For this, try using visual aids or creative props to make it more engaging for the audience. Practice reading, so you can speak fluidly without constantly referring back to any written notes.
Benefits of Writing Book Reports
Writing an effective book report offers numerous benefits beyond grades and evaluations. Here are some primary advantages you get:
Enhanced reading comprehension. Thoroughly analyzing the book's key elements can help improve your understanding. You'll learn to extract key information from the text, identify literary devices, and comprehend complex vocabulary.

Critical thinking. It requires you to analyze the book's structure critically. This process helps you develop vital thinking abilities in life and other academic subjects.

Analytical skills. It enables learners to develop analytical abilities that involve breaking down complex information into smaller parts. Through analyzing the book's key elements, you'll learn to identify patterns and make connections between them.

Vocabulary expansion. Reading a diverse book range allows one to encounter and learn new words. It helps reinforce this learning and expands your vocabulary, which can benefit both academic subjects& everyday life.
Conclusion
Mastering writing a great book report takes effort, but the benefits gained from doing so are immense. Additionally, it may enhance your analytical abilities as a reader, but it may also unlock critical thinking ability or confident presentation delivery.
By following these comprehensive guidelines and the 10 steps to writing a book report, you'll be well on your way to crafting a decent review. The key is to approach the task with a rational and purposeful mindset. Choose books that interest you, read actively, formulate your thoughts, and present them with confidence.