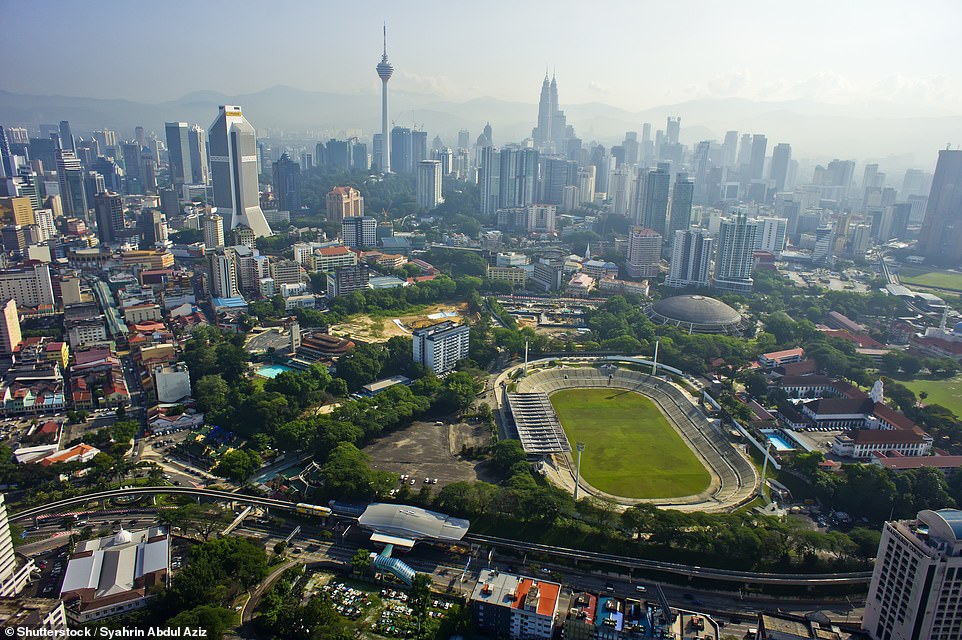 The highest structures in the planet are architectural marvels. They are multi-story supertall structures. Because of population, residential, and commercial growth, skyscrapers are built to maximize space.They are attractive tourist attractions because observation platforms are located on the tops of these superstructures. The structures are multi-purpose, meaning they may be used as both offices and residences. Luxury hotels, atriums, shopping malls, and other amenities may be included.
Furthermore, they act as landmarks. The expenses of mega-tall buildings are given in US dollars. Some are so tall that they can be seen from a kilometer away in the sky, while the shortest is only around a half kilometer away.
Here are the top ten world's tallest buildings in 2023:
1. Burj Khalifa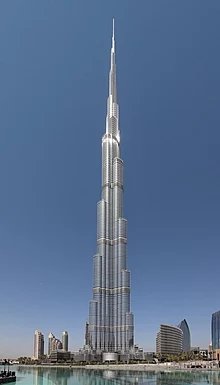 Burj Dubai was the previous name for Burj Khalifa, the world's tallest building. The construction of this structure began on January 6, 2004, and was finished on October 1, 2009. The Burj Khalifa was officially opened on January 4, 2010. This massive structure may be seen in Dubai, United Arab Emirates. This structure, which cost USD 1.5 billion to construct, has 163 stories, 9 of which are for maintenance. Skidmore, Owings, and Merrill of Chicago designed and engineered the tower, with Adrian Smith as principal architect and Bill Baker as chief structural engineer. Samsung C&T of South Korea was the main contractor on the Burj Khalifa.
2. Merdeka 118

Merdeka 118 is a skyscraper in Kuala Lumpur, Malaysia, that is currently under development. This building's construction is planned to be completed by the end of 2022. With a height of 678.9 meters, the structure will be the tallest in Malaysia and Southeast Asia (2,227 ft). It was previously known as KL 118 and Warisan Merdeka Tower, but is currently referred to as PNB 118. Merdeka 118 is the name of the building since it has 118 storeys. Merdeka 118 will be the first building in Malaysia to earn a triple-platinum rating from a global sustainability certification, including LEED Platinum certification (LEED).
3. Shanghai Tower

Shanghai Tower is the world's third tallest building, located in Shanghai, China. It is also the country's tallest building, with a total height of 632 meters (2073 feet), 128 floors, and 97 elevators. Its construction began in 2008 and was completed in 2014. The tower's construction cost was expected to be $2.4 billion.
4. Abraj Al-Bait Clock Tower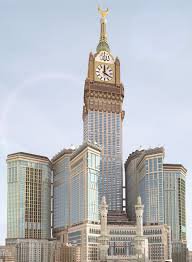 The Abraj Al-Bait Clock Tower, which stands 601 meters tall, is the tallest building in Saudi Arabia (1,972 ft). It has surpassed the Ping An Finance Center in Shenzhen, China, as the world's fourth tallest structure. The complex's highest tower also houses a five-star hotel run by Fairmont Hotels & Resorts, which helps accommodate the millions of pilgrims that visit Mecca every year to perform the Hajj. The complex is placed from the main entrance (King Abdul-Aziz Gate) to the Masjid al-Haram Mosque, which houses the Kaaba, across the piazza in the south.
5. Ping An International Finance Centre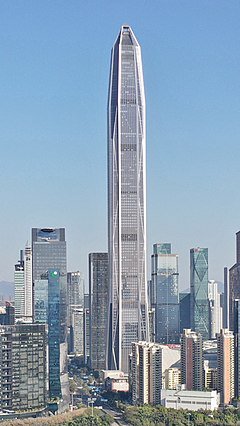 This structure's construction was completed in 2017. This structure has 115 stories. If it is better, being an international finance center does better as well. Consider it. To appear in the bright future was the plan to be involved in this. Ping An International Finance Center stands 1,965 feet tall.
6. Lotte World Tower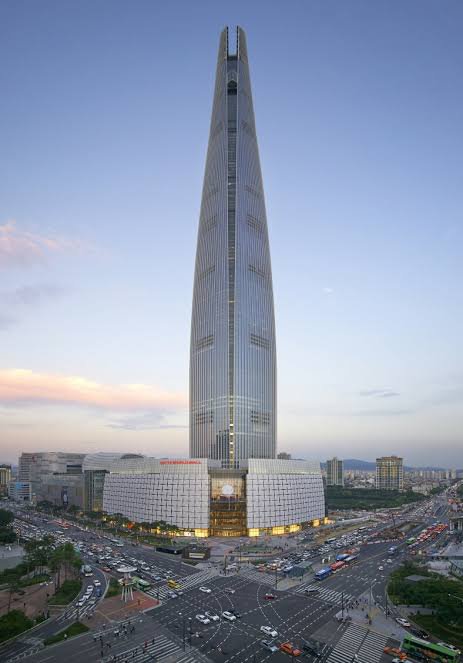 On the list of the world's tallest people, he is ranked sixth. This structure has a total of 123 floors. This structure may be found in Lotte World, South Korea. That's a staggering 1,819 feet. Office space, residential apartments, a hotel, and private offices are among the uses of the tower. The sleek and slender shape of the tower already makes it appear huge on the city's skyline. It's hard to believe that a tower that tall isn't the world's highest, but the city of Seoul must be content with its multi-purpose structure.
7.One World Trade Center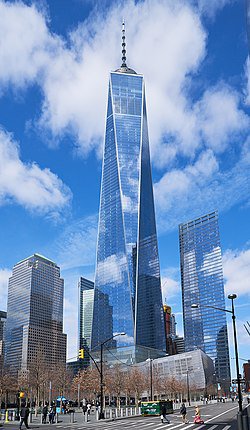 This structure's construction was completed in 2014. The Freedom Tower is an awe-inspiring, gorgeous blue tower in Lower Manhattan that sits over the harbor and adds to its huge circumference with its spectacular spire, which stands at 1,776 feet, a symbolic number that represents the year of the United States' independence. With New York City's Freedom Tower, part of the World Trade Center complex being built to replace the original Twin Towers that fell on September 11, 2001, the Western Hemisphere gets its first appearance on the list. It is a tribute to Asia's dominance. This structure has a total of 94 storeys.
8.Guangzhou CTF Finance Centre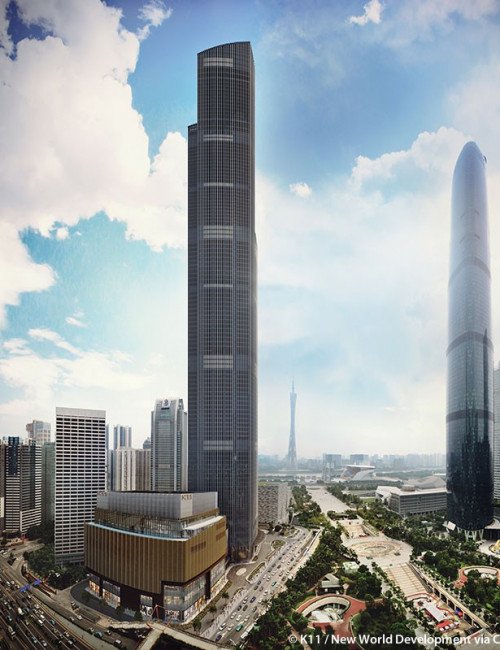 The Freedom Tower, by comparison, has a 408-foot spire that adds to its height, while the Guangzhou CTF Finance Center would be 371 feet tall without it. On the ground level, there includes a shopping mall, as well as offices, flats, and a hotel. This structure's construction was completed in 2016. Guangzhou CTF Finance Center is the world's seventh tallest building and China's third tallest building. Although the structure is located behind New York City's World Trade Center Freedom Tower, it has far too much usable area to be considered because it lacks any form of spire.
9.Tianjin CTF Finance Center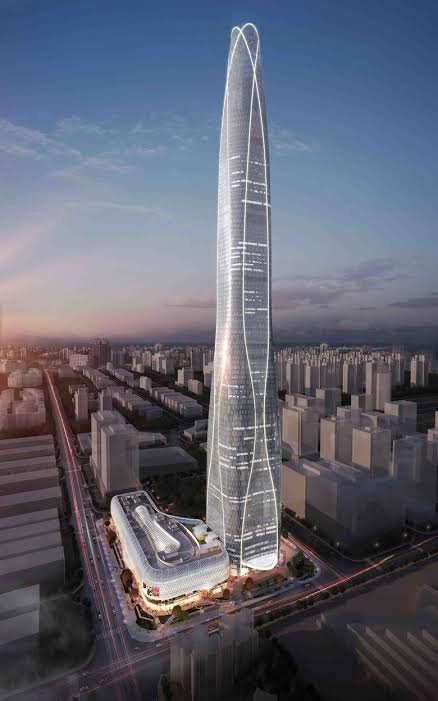 Tianjin CTF Finance Center is a 530-meter-high skyscraper in Tianjin, China (1739 ft). Construction on the building began in 2013 and was finished in 2019. Skidmore, Owings & Merrill LLP collaborated with Ronald Lu & Partners to design the Tianjin CTF Finance Center. This massive structure includes 97 stories and 81 elevators. This structure may be found in Tianjin's Binhai New Area. It is Tianjin's second highest structure and the world's ninth tallest.
10. China Zun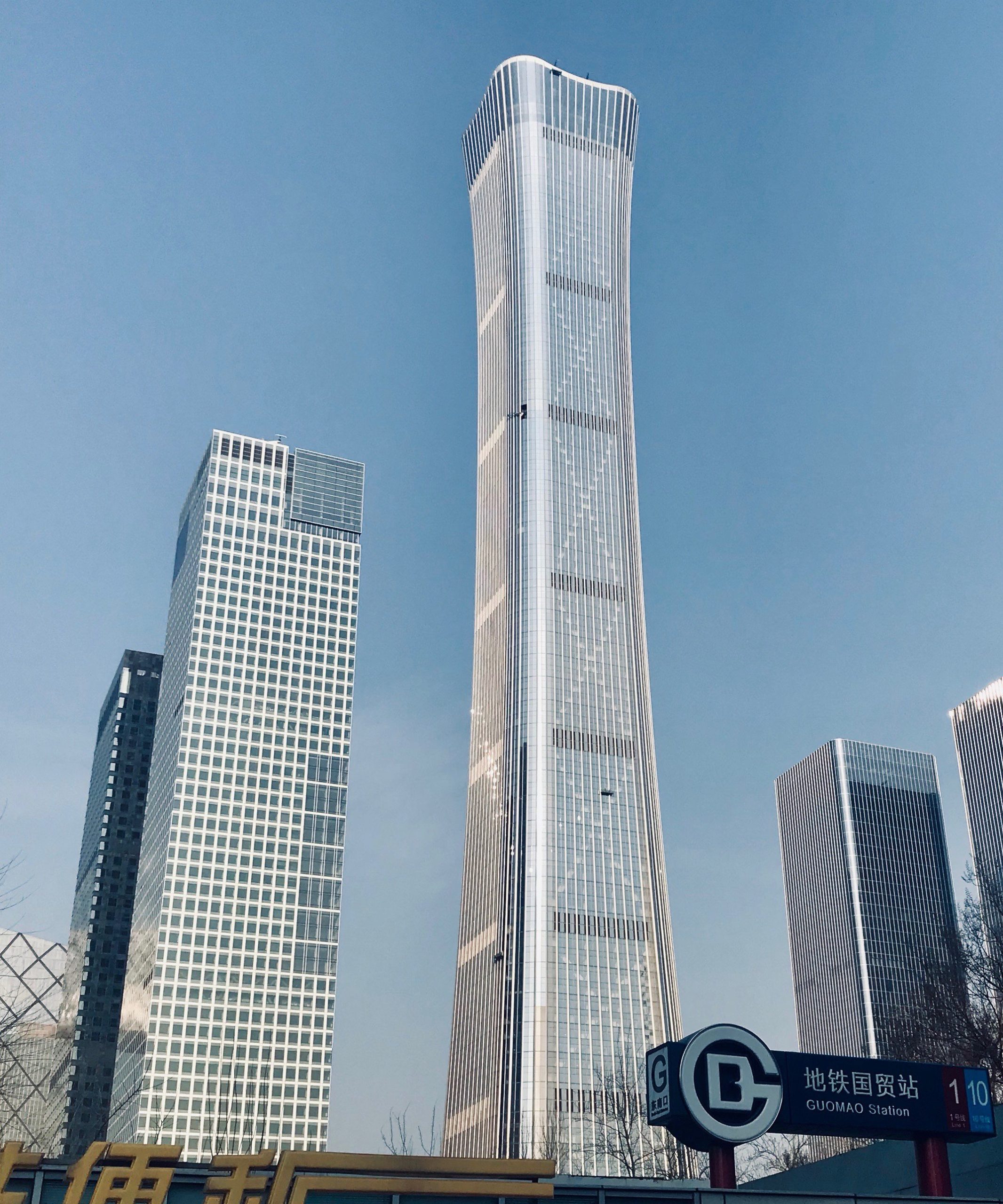 The China Zun building, which has 109 floors and is the highest structure in Beijing with a height of 528 meters (1,732 feet), has a cool 109 floors. CITIC Tower topped China World Trade Center Tower III to become Beijing's highest structure on August 18, 2016. The China Zun Tower is a mixed-use structure with 60 floors of office space, 20 floors of luxury residences, and a 300-room hotel. On the roof of this structure, there is a green garden. On August 18, 2017, the tower's structural work was finished. The China World Trade Center Tower III is 190 meters away.