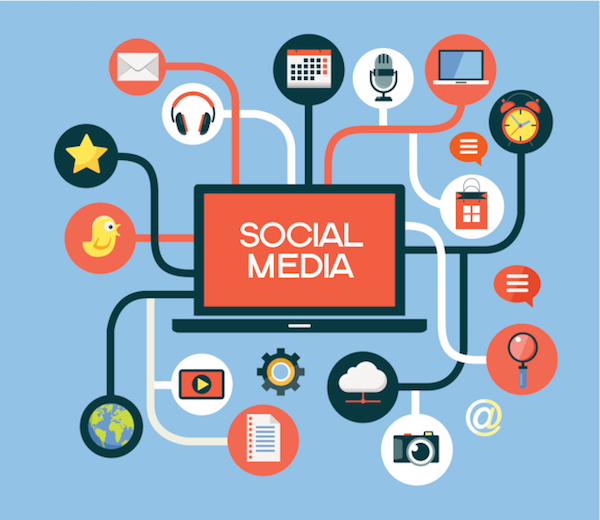 There is no denying that internet technology has revolutionized not only the way we communicate, but also how we get access to information, consume media, and so on. 
The Internet also brought us social media which has become an integral part of our daily lives. With the ease of communication all around the world and the constant exchange of visuals in real-time, no one could have imagined this a century ago. 
Not only individuals but also businesses have recognized its potential as a powerful marketing tool. With billions of active users on platforms such as Facebook, Instagram, Twitter, and LinkedIn, there is no chance of overlooking the value of socials.
It's no wonder that companies are turning to social media to reach new customers and promote their products or services. 
So, Why Does Every Business Need Social Media Marketing?
One of the main advantages of using social media for marketing is its ability to target specific demographics. Platforms like Facebook and LinkedIn allow businesses to create ads that can be shown to users based on their age, gender, location, interests, and more. This means that companies can reach their desired audience with precision, making it more likely that their message will resonate with potential customers.
The Cost-Effectiveness is a Major Plus
Another advantage of social media marketing is its cost-effectiveness. Compared to traditional advertising methods such as television or print ads, social media marketing can be done at a fraction of the cost. This makes it accessible to businesses of all sizes, from small startups to large corporations.
Easy Expression of Your Business Identity 
Social media also allows businesses to connect with their customers in a more personal and authentic way. Platforms like Instagram and TikTok provide an opportunity to showcase a company's brand personality, personality, and culture, giving customers a sense of what the business is all about and what they can expect. This can help to build trust and loyalty among customers, which is essential for long-term success.
How Can You Use Social Media for Marketing?
Here are some of our tips for you to effectively use social media as a marketing tool. 
Developing a content strategy

is essential for social media marketing success. This includes identifying your target audience, setting goals, and creating a calendar of content that aligns with your overall marketing plan. You must prepare such content that engages with the audience, and is also relevant to your demographic. 

Social media platforms offer a range of

paid advertising options

, such as sponsored posts, promoted posts, and display ads. These options allow businesses to reach a larger audience than just their followers and can be highly targeted to specific demographics.

Influencer marketing

is the process of partnering with social media influencers to promote your products or services. You can make use of influencers' large following that will ultimately increase your revenue, and bring traffic and sales to your business.

Social media is not just about broadcasting your message, it's also about

engaging with your audience

. Respond to comments and messages, ask for feedback, and create a dialogue with your followers. This helps to build trust and loyalty among customers.

Businesses use social media platforms for

customer service purposes

as well. For instance, AT&T users can get assistance on their social media handles instantly. Even Spanish customers can reach out to

AT&T Español

and have their queries sorted immediately. 

It's important to

track and analyze your social media marketing

efforts to see what is working and what isn't. Use tools such as Google Analytics and Facebook Insights to track your website traffic, engagement, and conversions from social media.
Before We End…
It is important to note that social media marketing requires a strategic approach. Simply creating a social media account and posting random content will not be effective. Businesses need to develop a comprehensive plan that includes goals, target audience, content strategy, and metrics for measuring success.
Closing Remarks
Social media has become an essential tool for businesses looking to reach new customers and promote their products or services. With its ability to target specific demographics, cost-effectiveness, and the ability to connect with customers in a personal way, social media marketing can be a powerful and effective tool for businesses of all sizes.