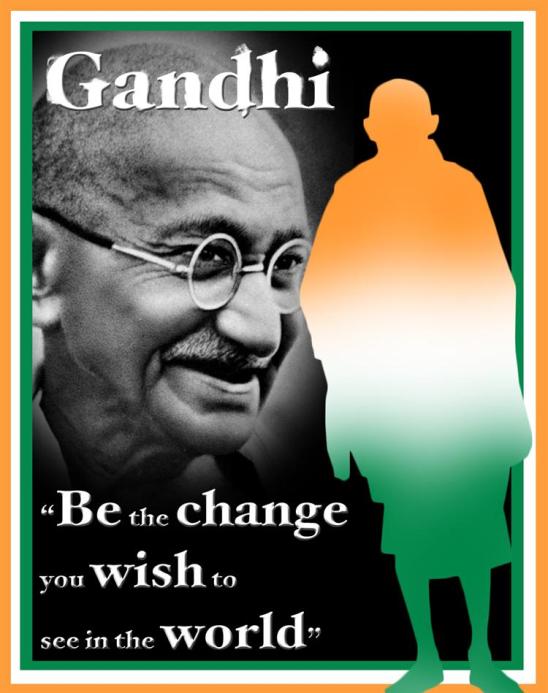 Celebrating the international day of Non-violence Nubia Magazine presents you with some facts about the man who inspired it and whose influence on the world's history will always be remembered.
The International Day of Non-Violence is commemorated on October 2nd, the birthday of Mahatma Gandhi, the Indian freedom movement's leader and a pioneer of nonviolence philosophy and tactics.
Mahatma Gandhi born Mohandas Karamchand Gandhi in 1869 died in 1948 was an intelligent nonviolent political activist who helped India gain independence from British control. Gandhi was born in British India, where he was known as Mahatma, or "great soul," during a period when Indians were treated cruelly by their rulers. Gandhi drew inspiration from all across the world and used it in his battle for independence in India. Gandhi encouraged millions of people in his own nation to fight against British authority without hatred or violence after studying law in London, England, and working in South Africa for the rights of Indians residing there. Satyagraha was his concept of nonviolent protest.
Satyagraha was his concept of peaceful protest. Gandhi's nonviolent approach and devotion to Indian freedom gained him millions of admirers. He became a hero not just to Indians, but also to civil rights activists all around the world. Gandhi has been honoured with sculptures and postage stamps in more than 70 countries.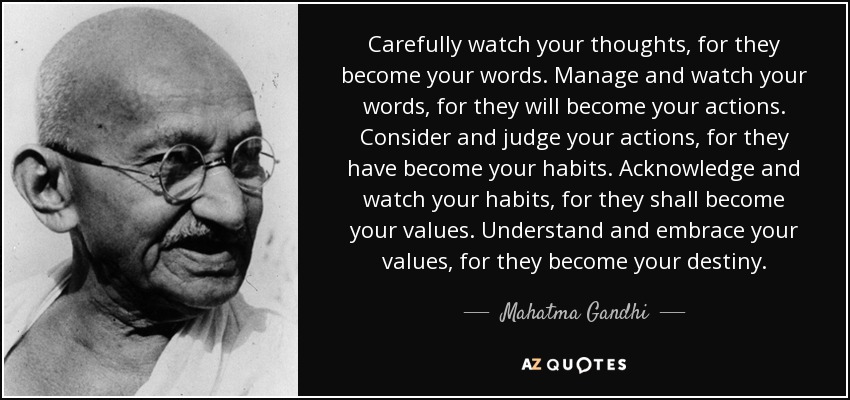 Quick Facts About Gandhi You Should Know:
1. Gujarati was Mahatma Gandhi's mother tongue.
2. Alfred High School in Rajkot was where he received his education.
3. His birthday, October 2nd, is observed as International Day of Nonviolence across the world.
4. He was his parents' youngest kid. He was the youngest of three siblings, with two brothers and one sister.
5. Gandhi's father was a Hindu who belonged to the Modh Baniya caste.
6. Gandhi's personal secretary was Mahadev Desai.
7. In the grounds of the old Birla House, Mohandas Karamchand Gandhi was murdered.
8. Gandhi ji and Leo Tolstoy, a well-known novelist, corresponded via letters.
9. Gandhi ji established Tolstoy Farm, a tiny colony for his Satyagraha comrades on a 1100 acre property 21 miles from Johannesburg, South Africa.
10. During the liberation movement, he led the Dandi Salt March in 1930 and the Quit India Movement in 1942.
11. He not only campaigned for independence, but also asked that the untouchables and lower castes be treated fairly, and he fasted in their favor. He often referred to untouchables as Harijans, which means "God's offspring."
12. Gandhi won the Academic Award for Best Motion Picture in 1982 for an epic historical drama film based on Mohandas Karamchand Gandhi.
13. He was named Man of the Year by Time Magazine in 1930.
14. How many times has Mahatma Gandhi been nominated for the Nobel Peace Prize? Gandhi ji was nominated in 1937, 1938, 1939, 1947, and only days before his assassination in January 1948.
15. Great Britain, the country against which he fought for India's independence, honored him with a stamp 21 years after his death.
16. The term Mahatma Gandhi did not come naturally to Mohandas Karamchand Gandhi. According to certain authors, the Nobel Prize-winning Bengali poet Rabindranath Tagore bestowed the title to him.
17. Gandhi ji was not present when Jawaharlal Nehru delivered the tryst of destiny speech to commemorate India's freedom.
18. Mahatma Gandhi's burial procession was estimated to be 8 kilometers long.
19. Since its inception in 1996, the Reserve Bank of India has released The Gandhi series banknotes, which feature a picture of Mahatma Gandhi. The 1996 series consists of 10 and 500 rupee banknotes.
20. Gandhi Memorial Museum was founded in 1959. It is in the Indian state of Tamil Nadu, in the city of Madurai. The Gandhi Museum is another name for it. It is made out of a blood-stained robe that Mahatma Gandhi wore when he was killed by Nathuram Godse.
Published: 02/10/2020