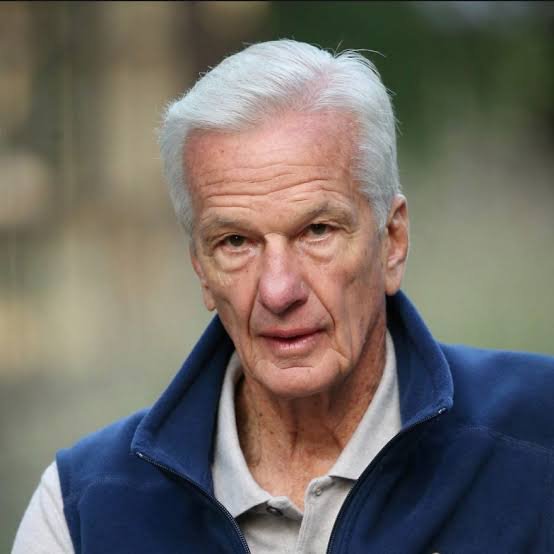 Brazil, the largest nation in South America, is renowned for its thriving culture, breathtaking landscapes, and expanding economy. Numerous Brazilian entrepreneurs and business magnates have accrued vast fortunes through innovative ventures and strategic investments over the years. Some of the world's wealthiest individuals reside in Brazil, and their fortunes continue to grow.
This article examines the top ten richest men in Brazil as of 2023, spotlighting their entrepreneurial endeavors and significant contributions to the national economy.
List Of Top 10 Wealthiest Men In Brazil 2023:
1. Eduardo Saverin -$15.5 Billion

As one of the co-founders of Facebook, Eduardo Saverin is estimated to have a net worth of approximately $15.5 billion. While he was born in Brazil, he later acquired Singaporean citizenship. Saverin is an active investor who has made notable investments in innovative fintech startups such as Nubank.
2. Jorge Paulo Lemann -$15.1 Billion

With a net worth exceeding $15.1 billion is one of the richest man in Brazil 2023. Jorge Paulo Lemann maintains his position as the richest individual in Brazil. Lemann, co-founder of 3G Capital, has investments in a number of successful companies, including Anheuser-Busch InBev, Burger King, and Kraft Heinz.
3. Marcel Herrmann Telles -$10.3 Billion

Marcel Herrmann Telles, a co-founder of 3G Capital alongside Jorge Paulo Lemann, is another prominent figure among Brazil's wealthiest individuals. Telles, who has a net worth of approximately $10.3 billion which makes him one of the richest people in Brazil in 2023 and has invested successfully in the beverage and consumer goods industries, notably in partnership with Lemann on enterprises such as AB InBev and Kraft Heinz.
4. Carlos Alberto Sicupira -$8.4 Billion

As the third co-founder of 3G Capital, Carlos Alberto Sicupira has had a significant impact on the corporate landscape of Brazil. Sicupira, who has amassed a net worth of approximately $8.4 billion, has made profitable investments in well-known companies such as Anheuser-Busch InBev and Restaurant Brands International.
5. Joseph Safra -$7.89 Billion

Joseph Safra, who died in 2020, remains an influential figure in Brazil's financial sector. Banco Safra, his family's banking empire, remains one of the largest private banks in the country, contributing considerably to his over $7.89 billion net worth.
6. André Esteves -$7 Billion

André Esteves has amassed significant wealth over the years as the founder of BTG Pactual, one of Brazil's premier investment institutions. His estimated net worth is approximately $7 billion. Esteves has been a prominent figure in the country's financial sector, providing investment services and strategic counsel to domestic and international clients.
7. Abilio Diniz -$8 Billion 2.5

Abilio Diniz is a seasoned Brazilian industrialist with a net worth in excess of $2.5 billion. He is the chief executive officer of Pennsula Participaçes, an investment holding company with interests in multiple industries, including retail, cuisine, and logistics. Diniz has actively contributed to the expansion of Brazilian companies' global presence.
8. Rubens Ometto Silveira Mello -$2.1 Billion

Rubens Ometto Cosan S.A. is a Brazilian conglomerate functioning in the energy and infrastructure sectors, and Silveira Mello is its founder and largest shareholder. Silveira Mello, who has a net worth of approximately $2.1 billion, has expanded the company's operations both in Brazil and abroad, solidifying his position as one of the country's wealthiest individuals.
9. Luiza Helena Trajano -$1.4 Billion

Luiza Helena Trajano, the president of Magazine Luiza, has distinguished herself as one of Brazil's most powerful businesswomen. Trajano has led the transformation of her family's retail business into a tech-savvy powerhouse with a strong e-commerce presence and a concentration on customer-centric strategies, resulting in a net worth exceeding $1.4 billion.
10. Carlos Wizard Martins -$1 Billion

Carlos Wizard Martins, whose net worth is approximately $1 billion, rounds out our list of Brazil's top 10 wealthiest men. It is well-known that he founded Wizard, one of Brazil's largest language schools, as a successful entrepreneur. Later, Martins sold the business and invested in various ventures, including the pharmaceutical and real estate industries.