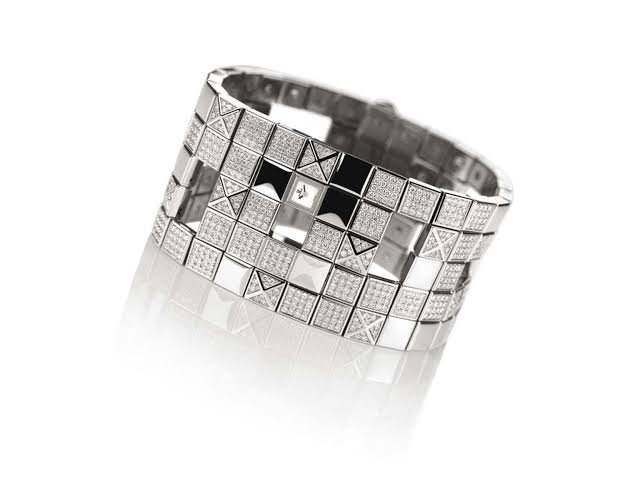 Watches are more than simply timepieces that help you keep track of time; they are also treasured accessories that compliment outfits and reveal a person's style. The majority of watches on the market are low- to medium-priced, used primarily for timekeeping, and contain quartz movements. However, expensive collectable watches, which are prized more for their exquisite craftsmanship, aesthetic appeal, and spectacular appearance than for their simple timekeeping, frequently use classic mechanical movements, which are less accurate and more expensive than electronic ones.
Lists Of Top 10 Most Expensive Wrist Watches In The World 2022
1. Hallucination By Graff Diamonds -$55 million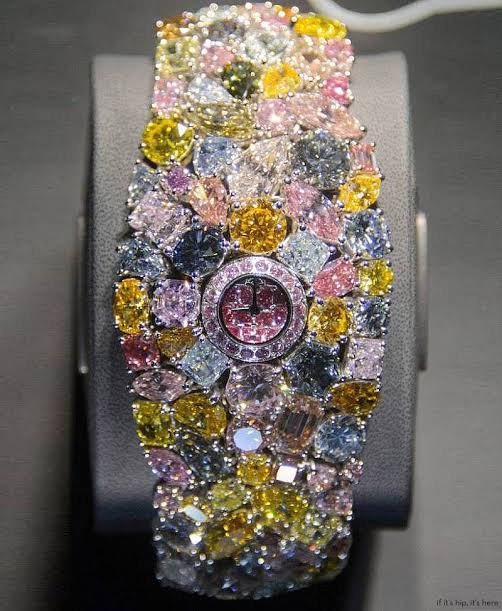 The watch's band is composed of platinum, which is then completely coated in 110 carats of diamonds in a rainbow of colors. It is a harmonic combination of colors and shapes such as blue, yellow, pink, and green with heart, emerald, pear, marquise, and round shapes.
2. The Fascination -$40 million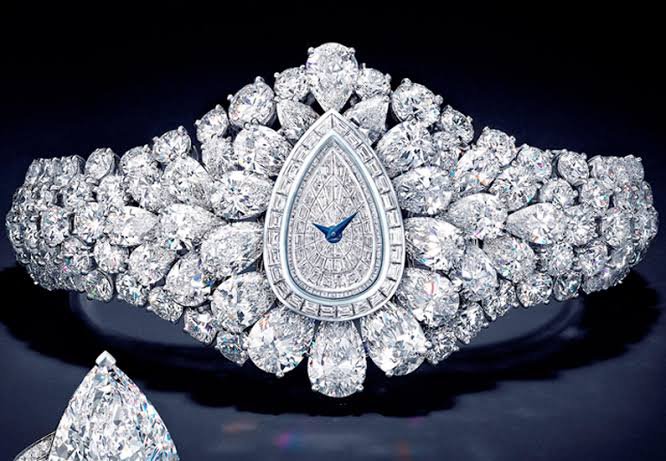 This timepiece, which features a 38.13-carat pear-shaped diamond in the center, can also be worn as a ring. The complete timepiece is set with a 152.96 carat white diamond.
3. The Grandmaster Chime -$31 million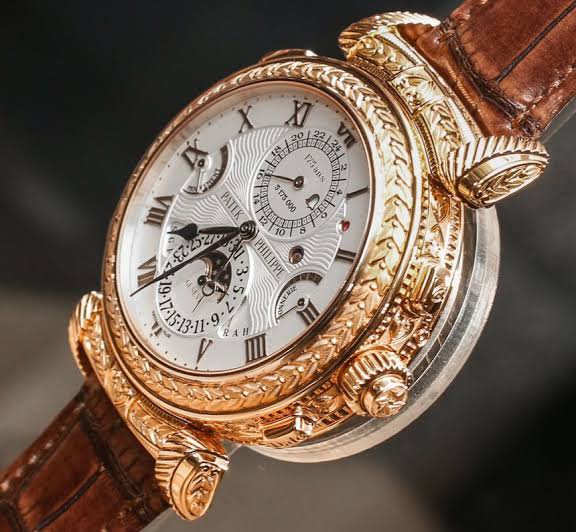 The Grandmaster Chime reference 6300A-010 was produced exclusively for Only Watch and will be the only one made in stainless steel.
There are front and rear dials that may be switched using reversible lugs. The inscription "The Only One" appears on the alarm subdial at 12 o'clock on the salmon-colored face dial.
4. Jaeger-LeCoultre Joaillene Manchette -$26 million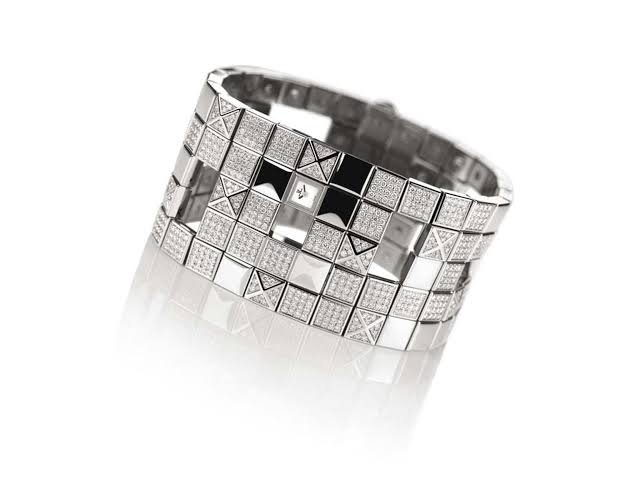 The Jaeger-LeCoultre Joaillene Manchette is one of the most expensive watches ever created. It is made up of a hefty band that has been polished and is adorned with diamond-set links. The white gold and diamond bracelet is adorned with a little manually wound clockwork. The clock's face is made of sapphire glass. The rare Jaeger-LeCoultre work of art contains 576 diamonds and 11 onyx gemstones.
5. The 201 – Carat Watch By Chopard -$25 million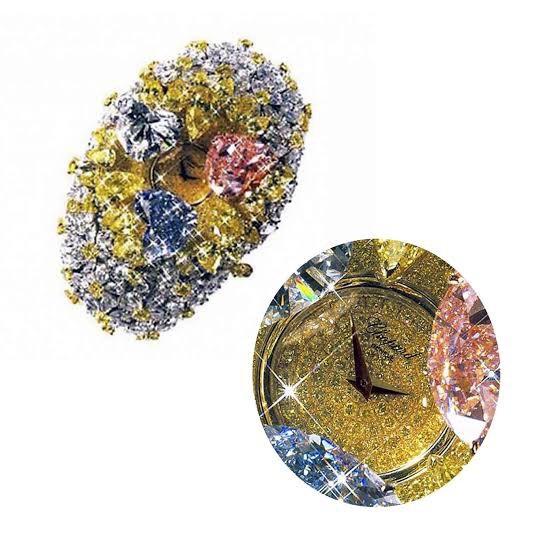 This is one of the most costly wrist watches, with 874 diamonds totaling 201 carats. The watch itself is enthralling, with numerous brilliant bright diamonds embellishing its surface. A blue diamond weighing 12 carats, a pink diamond weighing 15 carats, and a white diamond weighing 11 carats are among these. In addition, there are extra yellow and white diamonds totaling 163 carats in this watch.
6. The Billionaire Watch, Jacob & Co -$18 million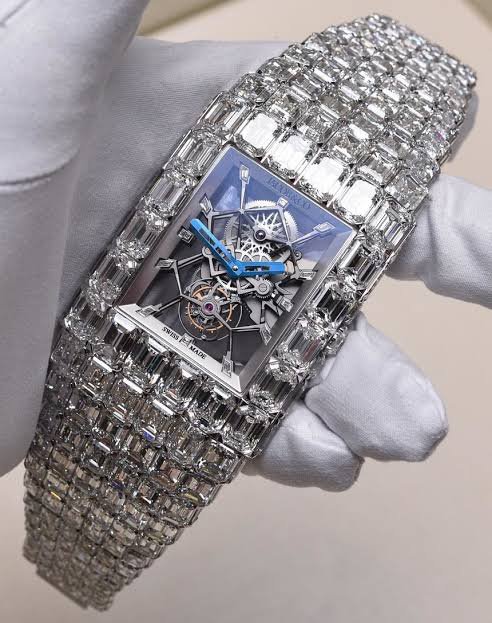 The body of the wrist watch is set with 260 carats of diamonds. These iconic emerald cut diamonds aren't the only gleaming stones that make it to the watch. The Billionaire additionally has 19 gems, around 167 more components, and a skeleton face.
7. Paul Newnan Rolex Daytona -$17.6 million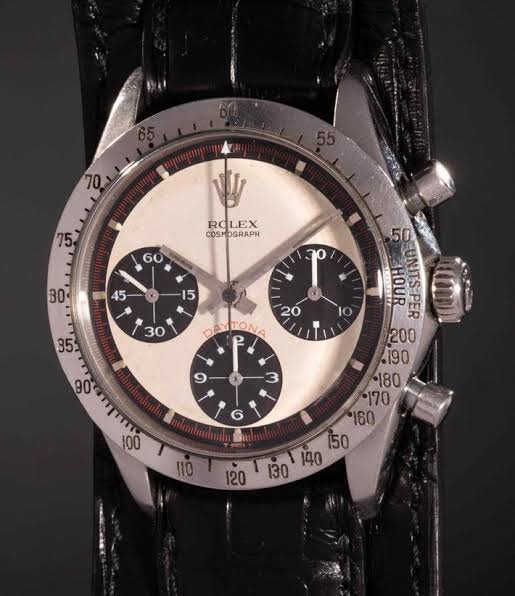 Rolex considers these models to be "professional" timepieces, and the corporation did not make a large number of Daytona versions. The rarity of Paul Newman's Daytona, mixed with the customisation and personalisation.
8. Patek Philippe 1518 -$11.1 million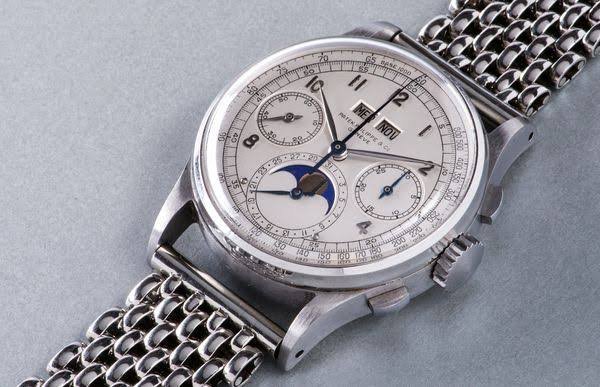 Patek Philippe is known for producing watches in yellow or rose gold, but for this version of the 1518, they went for a fresh look and fashioned it in stainless steel, which emanates panache. Because this watch was created in 1941, it was undoubtedly one of the first Patek Philippe chronograph watches.
9. Patek Philippe 1527 -$5.7 million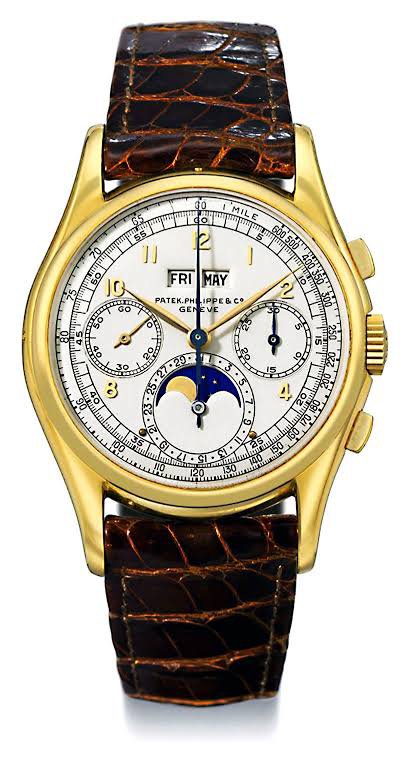 Unlike the first, unsold Ref. 1527 watch, the second has a chronograph. It keeps track of time using a 30-minute register. It includes three auxiliary dials and a tachymeter scale around the rim. The silver-matte dial with gold Arabic numerals includes a 5-minute division.
10. Hublot Big Bang -$5 million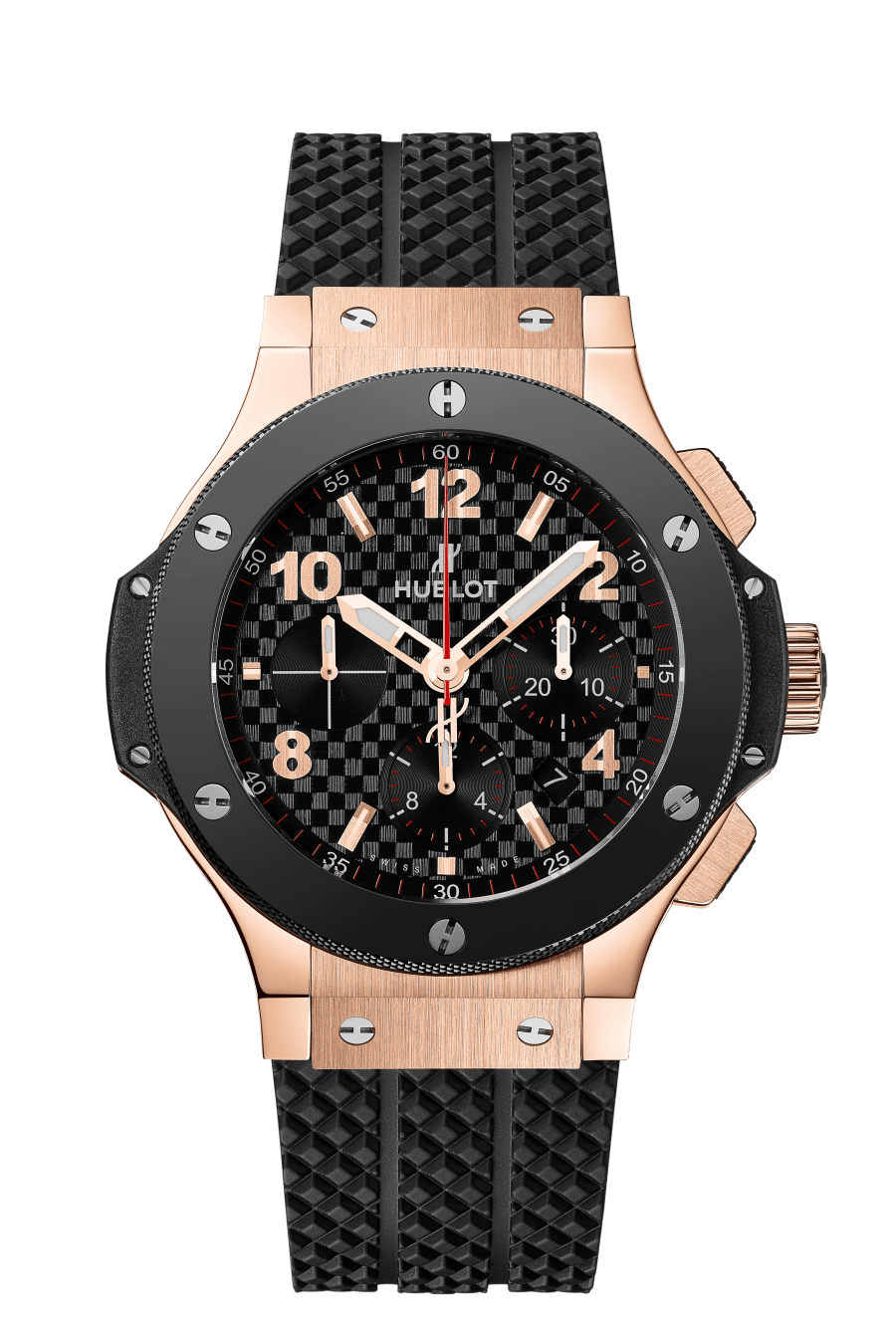 This is a particularly amazing Hublot watch, as it is encircled with around 1282 diamonds of various sorts and shapes. Among these gleaming stones are six emerald cut diamonds weighing roughly three carats each. In addition, there are 100 carats of baguette diamonds elegantly set in this timepiece.