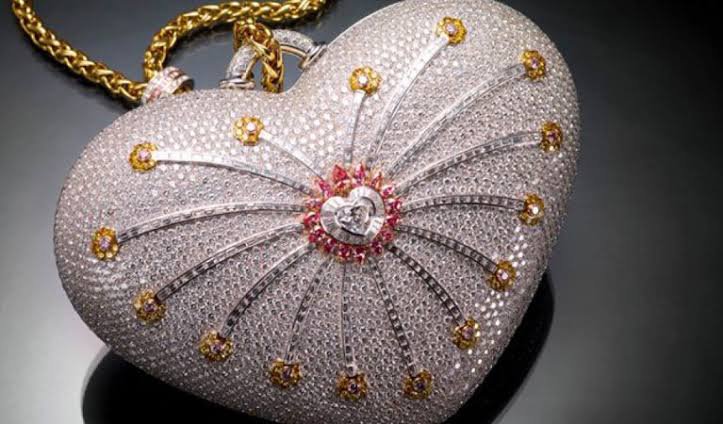 Handbags, purses, clutches, totes are fashion accessories, They are all necessary for every single lady out there. They come in a variety of forms, sizes, styles, and colors, and there are so many brands from all over the world that it's impossible to pick a favorite.
Handbags are more than just a place to keep one's personal belongings. Some use it as a form of self-expression, from displaying their affluence to using it as a status symbol accessory in displaying their radiating uniqueness.
Some handbags are developed for high-end fashion and status, while others are created for everyday usage and to match urban elegance. A special occasion always necessitates a beautiful purse.
Lists Of Top 10 Most Expensive Handbag Brands In The World 2022
1. Mouawad -$3.8 million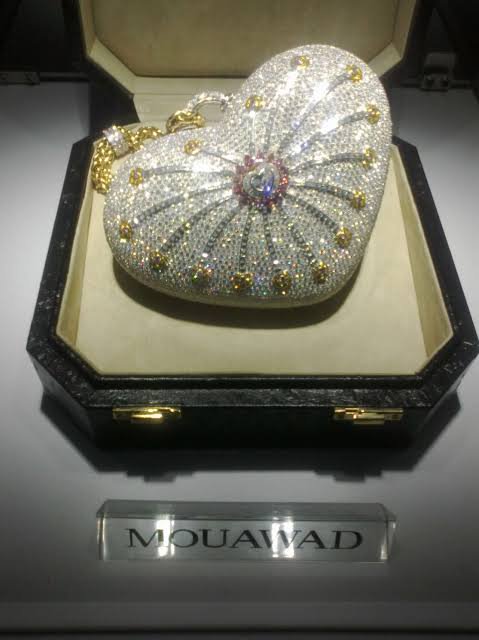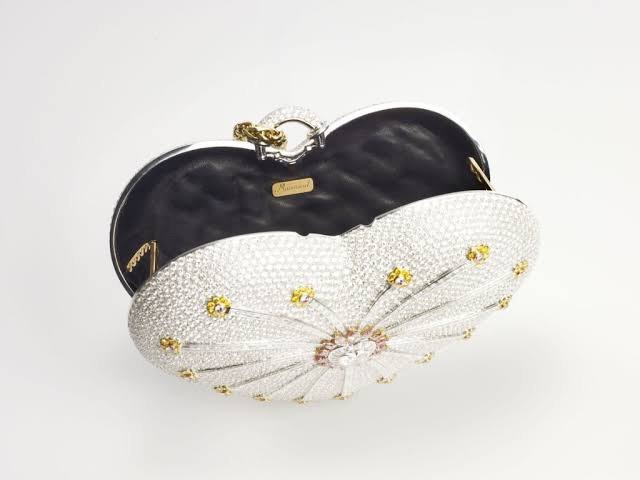 The Mouawad 1001 Nights Diamond Purse is a handcrafted 18-karat gold heart-shaped purse manufactured by artisans who put in 8,800 hours of hard work. It is set with 4,517 diamonds, including 105 yellow diamonds, 56 pink diamonds, and 4,356 colorless diamonds. This one-of-a-kind luxury item was auctioned off at Christie's auction preview in Hong Kong last year.
2. Hermes Kelly Rose Gold -$2 million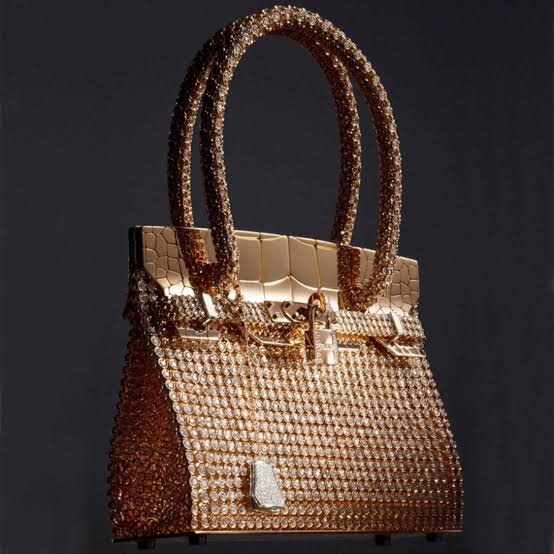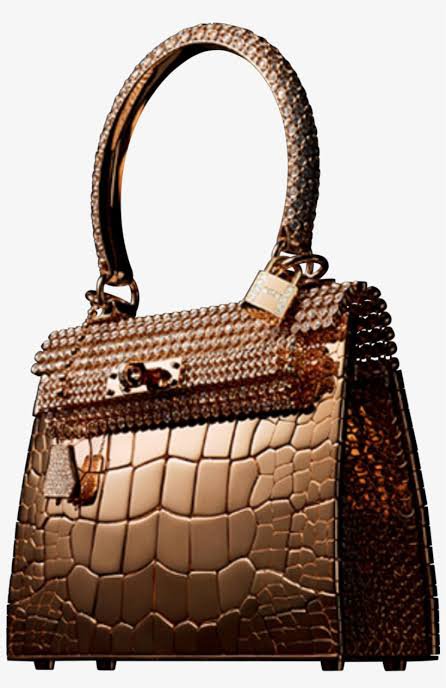 This wonderfully compact and beautiful bag made of solid rose gold, crafted to mimic crocodile leather, was designed in partnership by Hermes and jeweler Pierce Hardy. This handbag with 1,160 diamonds took two years to manufacture and only 12 with three versions were ever made. Consider your options carefully if you intend to store anything in this bag, as it is only large enough to hold a few dollars and credit cards.
3. Hermes Birkin Handbag -$1.4 million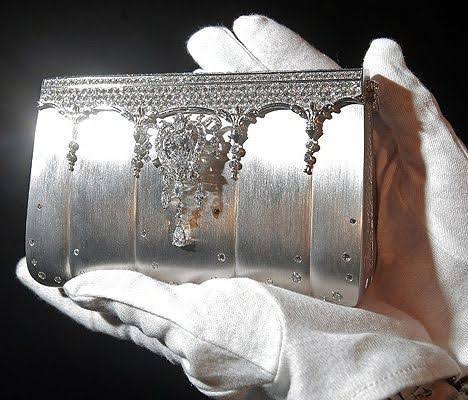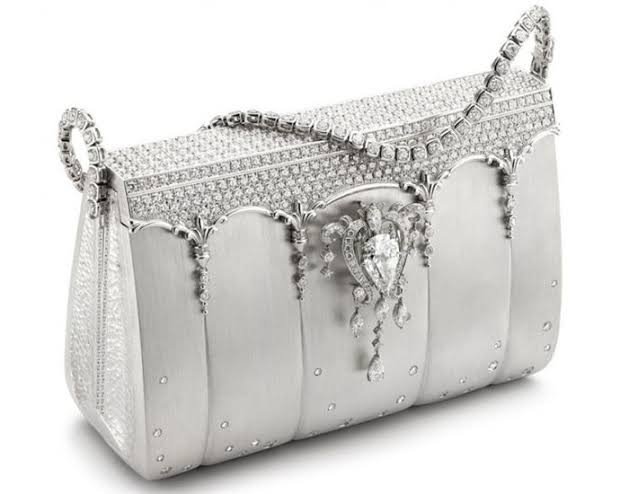 This Hermes Birkin handbag was designed by Japanese designer Ginza Tanaka and is made of platinum. It has 2,000 diamonds on its outer shell and a pear-shaped 8-karat stone centerpiece that can be detached and worn as a brooch. If you forgot to pack a bracelet or necklace, simply remove the diamond sling from this Birkin bag and dazzle everyone with your gorgeous jewelries.
4. Hermes Chaine'd Ancre Bag -$1.4 Million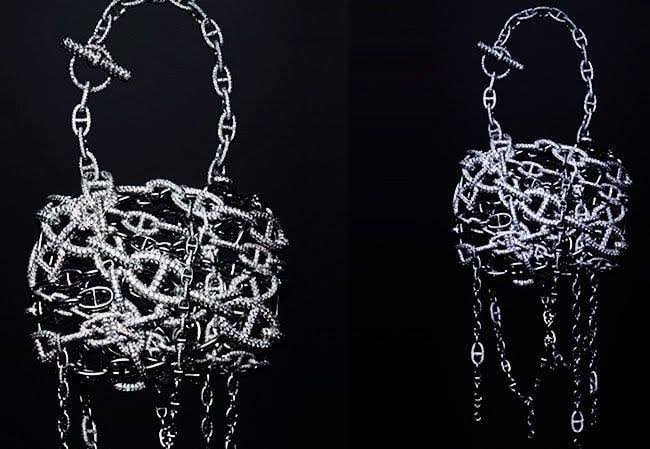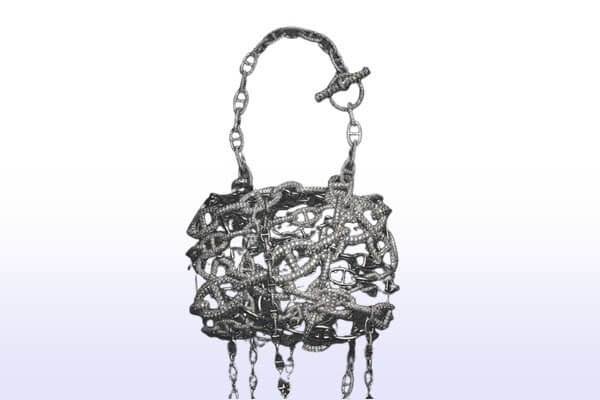 Because of its anchor-shaped chain links adorned with 1,160 diamonds, the Hermes Chaine d' Ancre Bag has a complicated, prison-like pattern. The high price is due not only to the premium materials used, but also to the fact that it is a Pierre Hardy-designed collectible, as only three of these were made.
5. Lana Marks Cleopatra Clutch -$400,000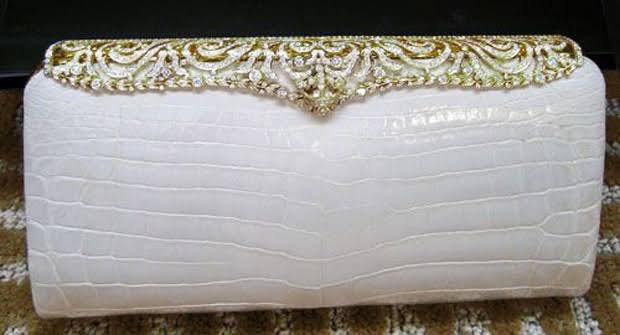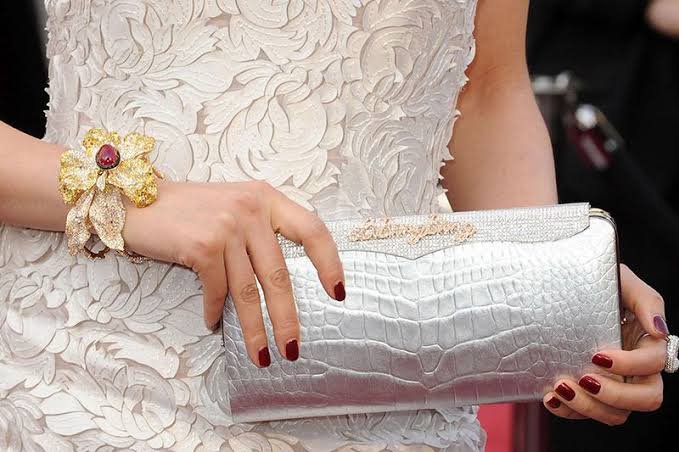 Li Bingbing, a Chinese actress and singer, has the most costly Cleopatra Clutch, with Lana Marks and stylists custom crafting the American alligator leather adorned with 1,600 white diamonds totaling 40 karats to complement her costume. Li Bingbing's name was also written in pink diamonds and pink gold.
6. Niloticus Crocodile Himalaya Birkin -$379,000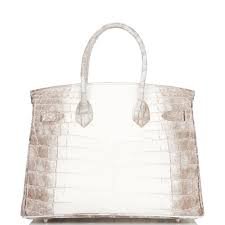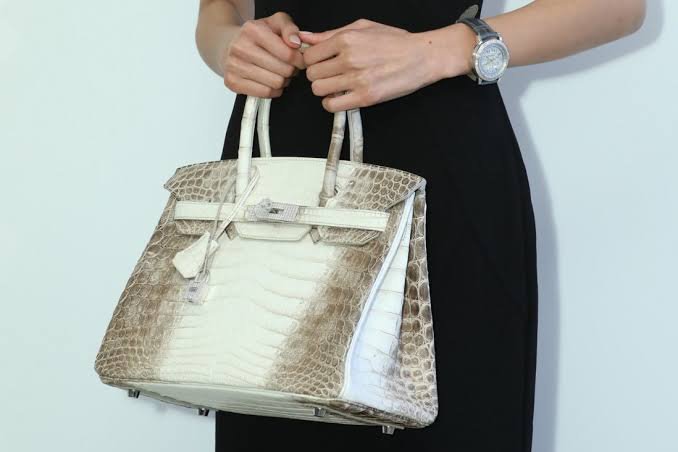 The Niloticus Crocodile Himalaya Birkin is inspired by the spectacular Himalayan Himalayas, with deep browns from the mountains and white as cloud snow-capped peaks. With a few diamonds thrown in, you have one of the most costly bags the world has ever seen. The most recent Niloticus Crocodile Himalaya Brikin was adorned with almost 240 diamonds on its 18-karat gold shell. It was sold at Christies in Hong Kong, outbidding the $300,108 Himalaya Niloticus Crocodile Diamond Birkin from 2016.
7. Chanel's Diamond Forever Handbag -$261,000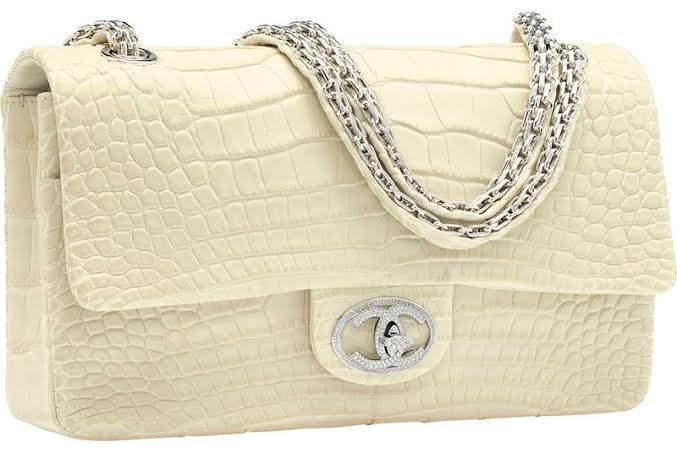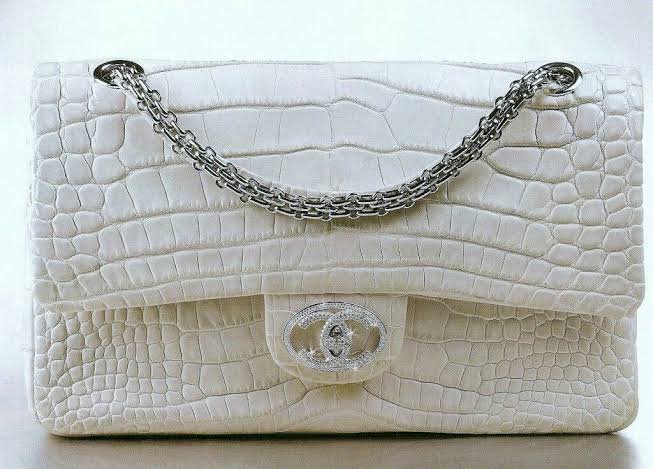 Chanel's Diamond Forever purse is simple and elegant, with prominent Chanel trademarks. The Diamond Forever is composed of excellent crocodile leather and is encrusted with 334 diamonds weighing 3.56 carats in white gold. The strap, which is comprised of an 18-karat gold chain, is detachable. Aside from the materials, rarity is another reason for its high price, as only 13 of these pieces were made.
8. Fuchsia Diamond-Studded Hermes Birkin -$222,000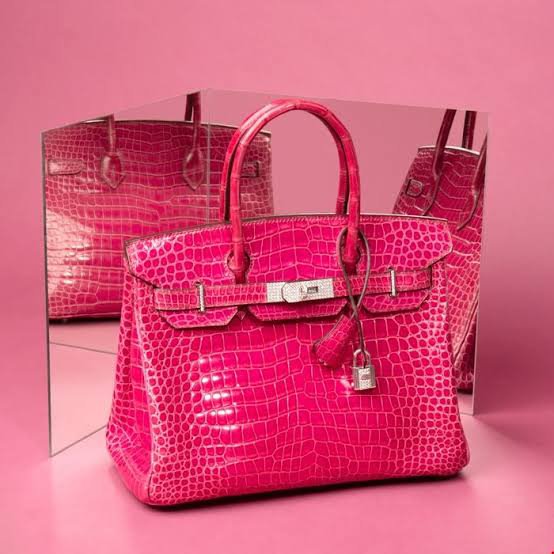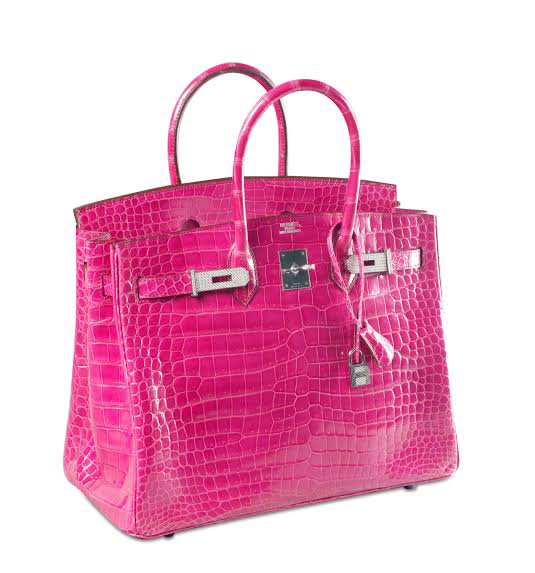 With its 18-carat white gold and diamonds, this fuchsia-colored Hermes Birkin bag will catch your eye at first glance.
9. Hermes Exceptional Collection Shiny Rouge H Porosus Crocodile
30 cm Birkin Bag -$203,150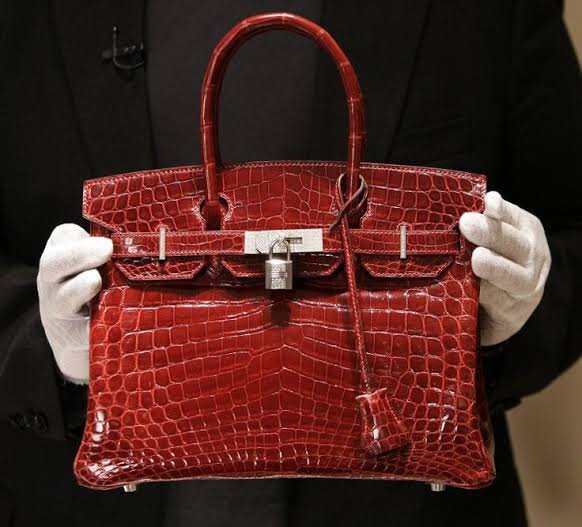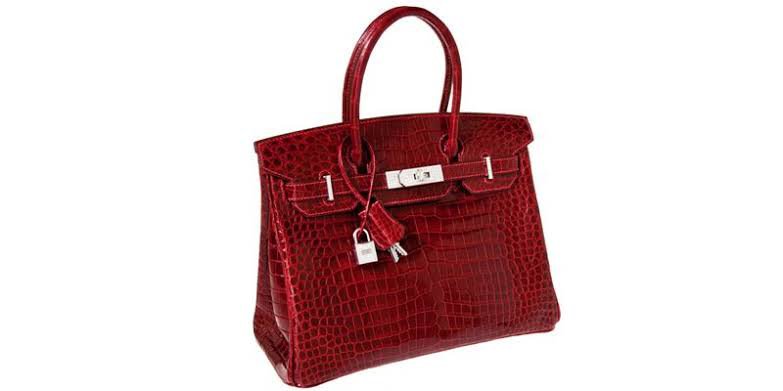 The Hermes Exceptional Collection Shiny Rouge H Porosus Crocodile 30 cm Birkin Bag with 18K White Gold & Diamond Hardware reveals why this handbag stays on the list of most expensive handbags ever seen. This crimson Birkin Bag set a record for the most expensive handbag sold at public auction several years ago, with an unidentified collector winning the bidding at Heritage Auctions in Dallas, Texas.
10. Blue Crocodile Hermes Birkin Handbag – $150,000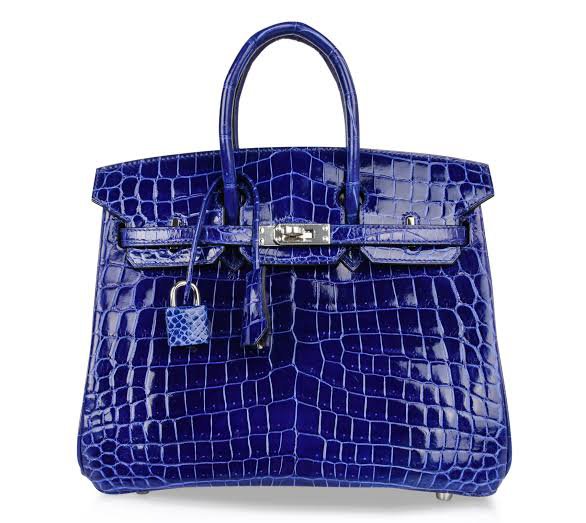 Birkin handbag made of white gold and 18-karat diamonds