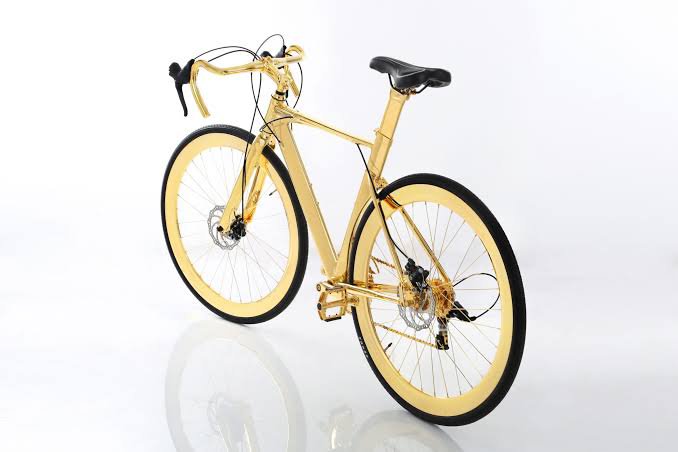 Bicycles are particularly popular among young adults since they are a cost-effective mode of transportation that also supports the millennial eco-friendly lifestyle. Although there are bicycles that every sports fan and adventure seeker covets, which can be rather costly due to their high-end features and modern designs. Cycling is excellent for the environment since it produces no harmful fumes. Cycling also has a number of health advantages.
Lists Of Top 10 Most Expensive Bicycles In The World 2022
1. The Beverly Hills Edition" bicycle -$1 million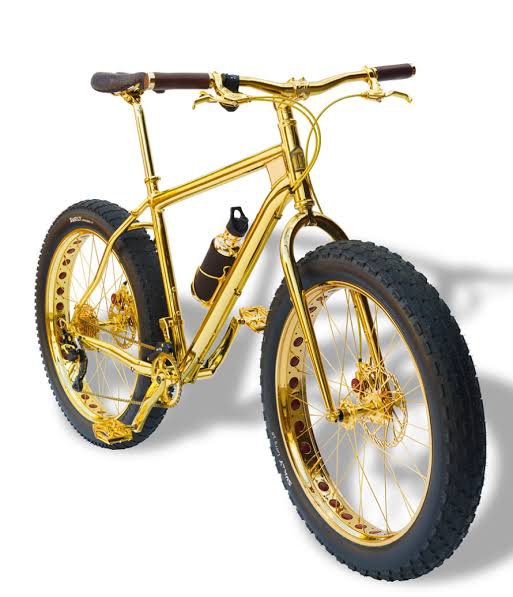 A brown croc hide seat and a gold-dipped water bottle come standard on this bike. Because we couldn't chop diamonds out of the top of the mountain bike, the Beverly Hills was inlaid with 600 black diamonds and 500 gold sapphires, which adorned the creative house insignia on the front. These bicycles took 750 hours to hand-build.
2. "Trek Butterfly Madone" bicycle – $500,000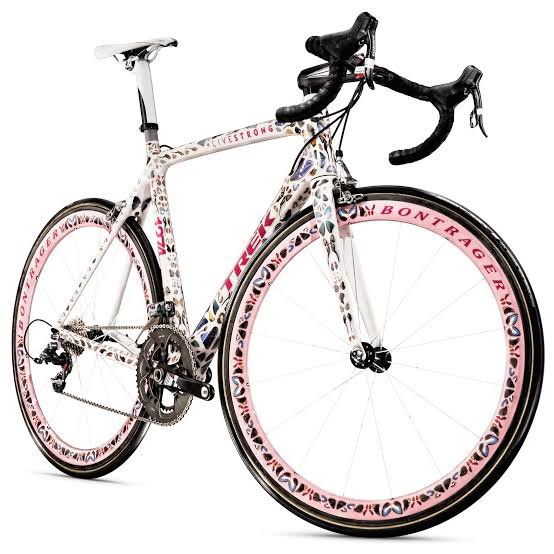 Damien Hirst, a British artist, created this bike to commemorate Lance Armstrong's return to racing. If you look closely, you'll notice that it's covered in real butterfly wings that the designer meticulously arranged, transforming this bicycle into a glam piece.
3. 24K Gold Men's Racing Bike -$393,000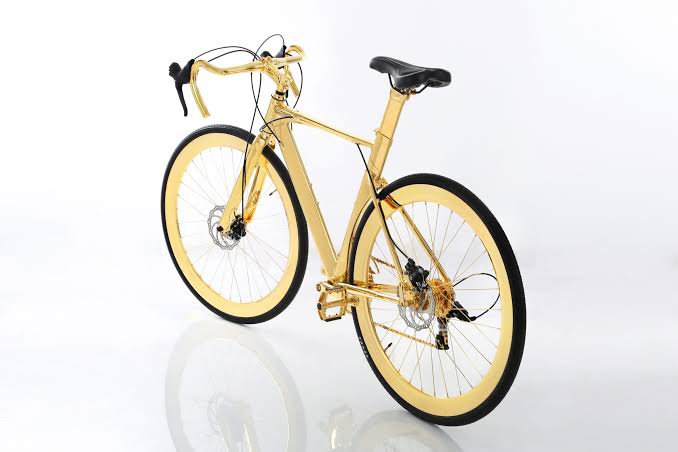 This is a replica of a Rolls Royce racing bicycle that has been gold-plated. From the handlebars to the wheels to the seats, this bike is fully coated in 24K gold.The bicycle's body is incredible. The sun-kissed construction is luxuriously comfy thanks to the excellent leather seat and is adorned with diamonds and other precious stones.
4. Trek Yoshimoto Nara Speed Concept bicycle -$200,000
It has a lively and quirky appearance with its bright blue and yellow construction and gorgeous artwork. It's built of carbon fiber and was previously ridden by Lance Armstrong in some of the major cycling competitions. Yoshitomo Nara, a Japanese artist, painted the Trek Speed Concept time trial bike.
5. KAWS: Trek Madone bicycle – $160,000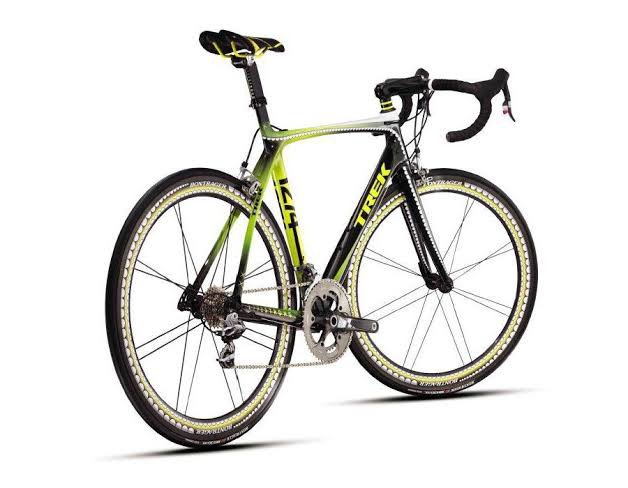 The Trek Madone KAWs bicycle is the "perfect blend of style, comfort, and elegance," according to Trek. The model was designed and popularized by Lance Armstrong, a well-known cyclist. The bike's design is well-balanced, the ergonomic seats and handlebars are simple to operate, and the bike is lightweight, making it quite adaptable.
6. Aurumania Gold Bike Crystal Edition" Bicycle – $103,700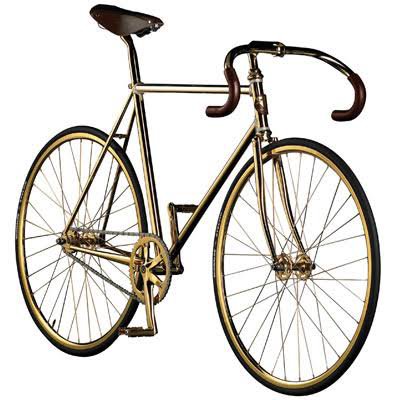 This handcrafted golden bicycle is made of 24-karat gold and 600 Swarovski crystals. Aurumania, a Scandinavian company, first introduced this bike in 2008.There were just ten of these gorgeous gold bicycles made. This was the most expensive bike in the world when it was first released. A Brooks-branded molded leather chair and a brown leather hand-sewn handle are also included.
7. Trek Madone 7: Diamond bicycle – $75,000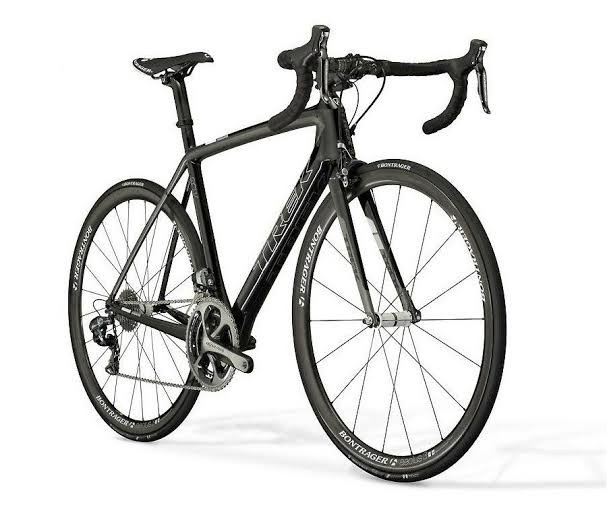 This bicycle is made of 14-karat yellow and white gold and features seven 1-carat diamonds, making it one of the world's most expensive bicycles. Their diamonds are actually implanted in the bicycle frame's spokes. A white and yellow gold plate adorns the front half of the frame, adding to the bike's glitz.
8. Chrome Hearts X Cervelo" bicycle -$60,000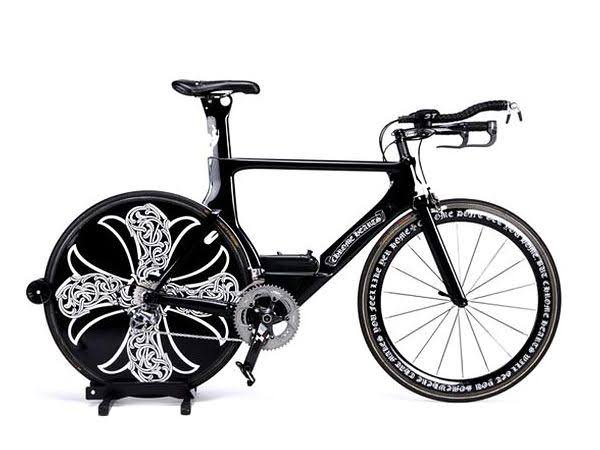 Around $60,000 is the price of this mountain bike. The ordinary edition would be roughly ten times less expensive. Casa de Chrome collaborated with Cervelo to create this bike. Because of the artwork, silver cross, leather seat, and motif plugs, it's pricey.
9. Impec Lamborghini Edition bicycle -$28,820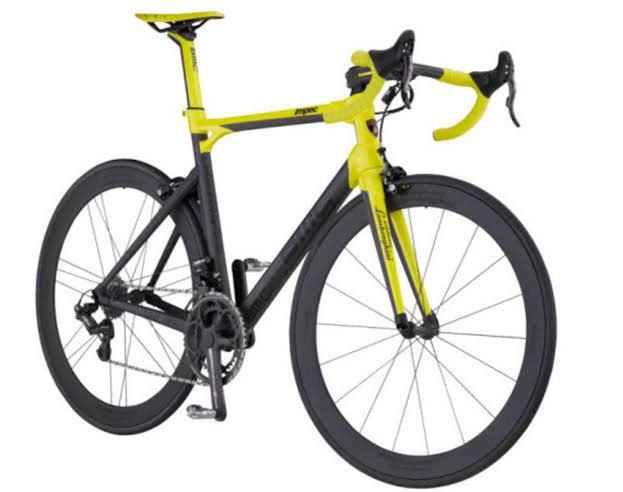 The Lamborghini Impec weights 15.1 pounds (6.85 kg). Its design blends a Swiss-made carbon structure with top-of-the-line Italian components and a distinctive paint scheme that suits the Lamborghini Aventador LP 720-4 automobile wonderfully.
10. Audi Sport racing bike – $20,000
With a weight of only 13 pounds, it is one of the lightest bicycles available (5.9 kg). It was conceived by Audi's Munich concept design studio.The seat of the bike is constructed of Audi Nappa leather, which is famed for its suppleness and was used in the legendary Audi r8 automobile. Only 50 of these motorcycles were made and sold.