We are thrilled to announce that Kim Taehyung, the acclaimed South Korean singer renowned by his stage name V, has been magnificently bestowed with the esteemed title of the "Most Handsome Man in the World for 2023" by Nubia Magazine. Following a globally participated poll, open to ardent fans across the continents, Kim Tae-hyung emerged triumphant, surpassing a distinguished array of international luminaries, which included the likes of Regé Jean-Page, Henry Cavill, and Robert Pattinson. His unparalleled charm and charisma garnered a remarkable culmination of over 2 million votes, hailing from 131 nations spanning the globe.
The attributes that hallmark Kim Taehyung's undeniable eminence as the paragon of handsomeness are multifaceted and awe-inspiring. His impeccably balanced proportions, resplendent complexion, and profoundly expressive gaze have all contributed to his iconic status. Not merely confined to his breathtaking appearance, Kim Taehyung possesses a multifaceted talent repertoire encompassing extraordinary singing prowess, masterful dance artistry, and captivating acting skills.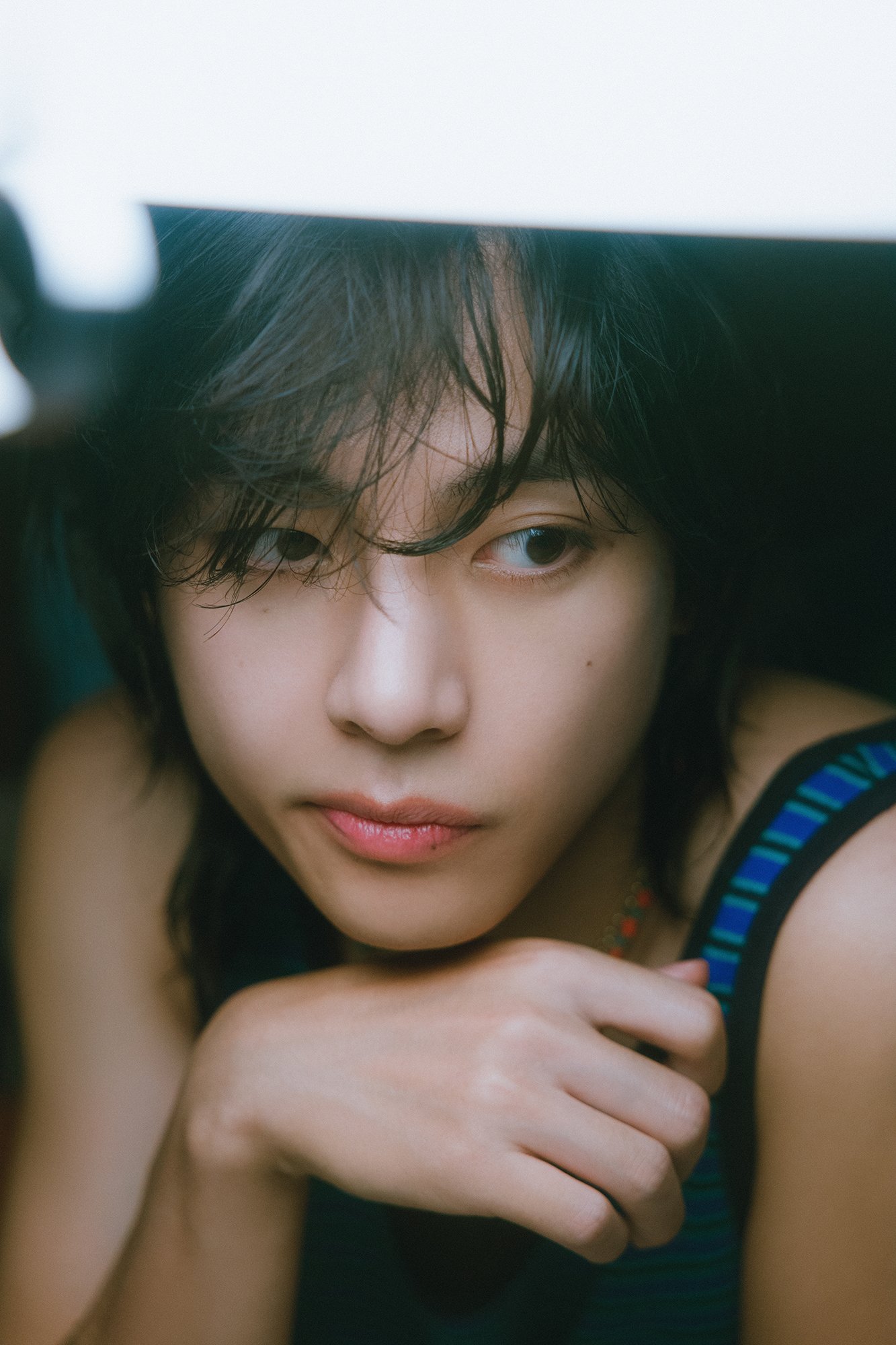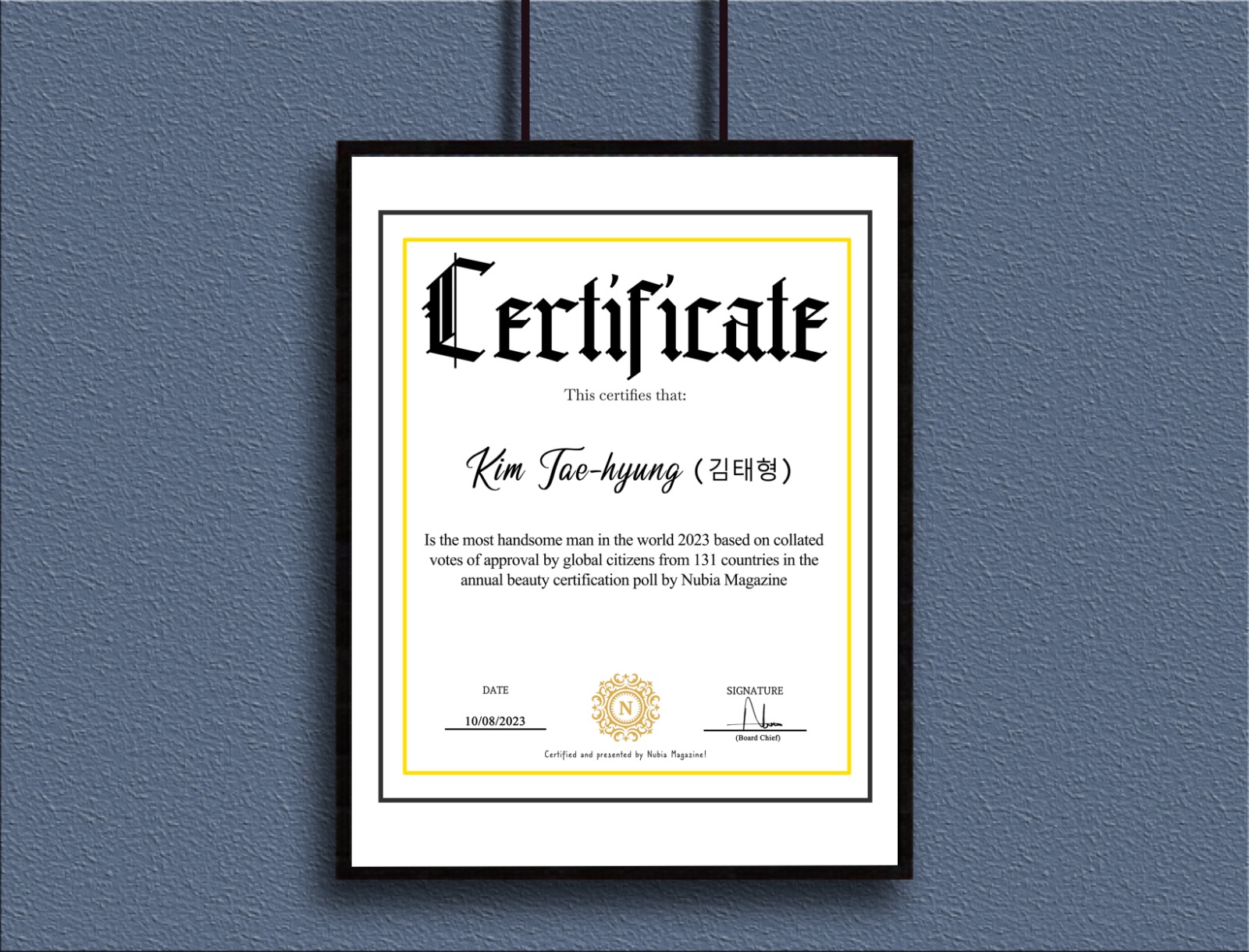 However, beyond the allure of his physical splendor, Taehyung's benevolence and humility shine as beacons of his character. His unwavering dedication to aiding others and his unwavering commitment to his fanbase exemplify the embodiment of an exemplary role model. A true luminary whose radiant aura captivates hearts and minds alike, he is an embodiment of inspiration for countless individuals worldwide.
Kim Taehyung's conquest of the title "Most Handsome Man in the World for 2023" stands as a testament to his resounding global impact and the profound admiration he has garnered from legions of ardent admirers. Nubia Magazine, with great honor, certifies and consecrates Kim Taehyung as a veritable paragon of handsomeness, a heartthrob whose captivating allure has forged an indelible connection with millions.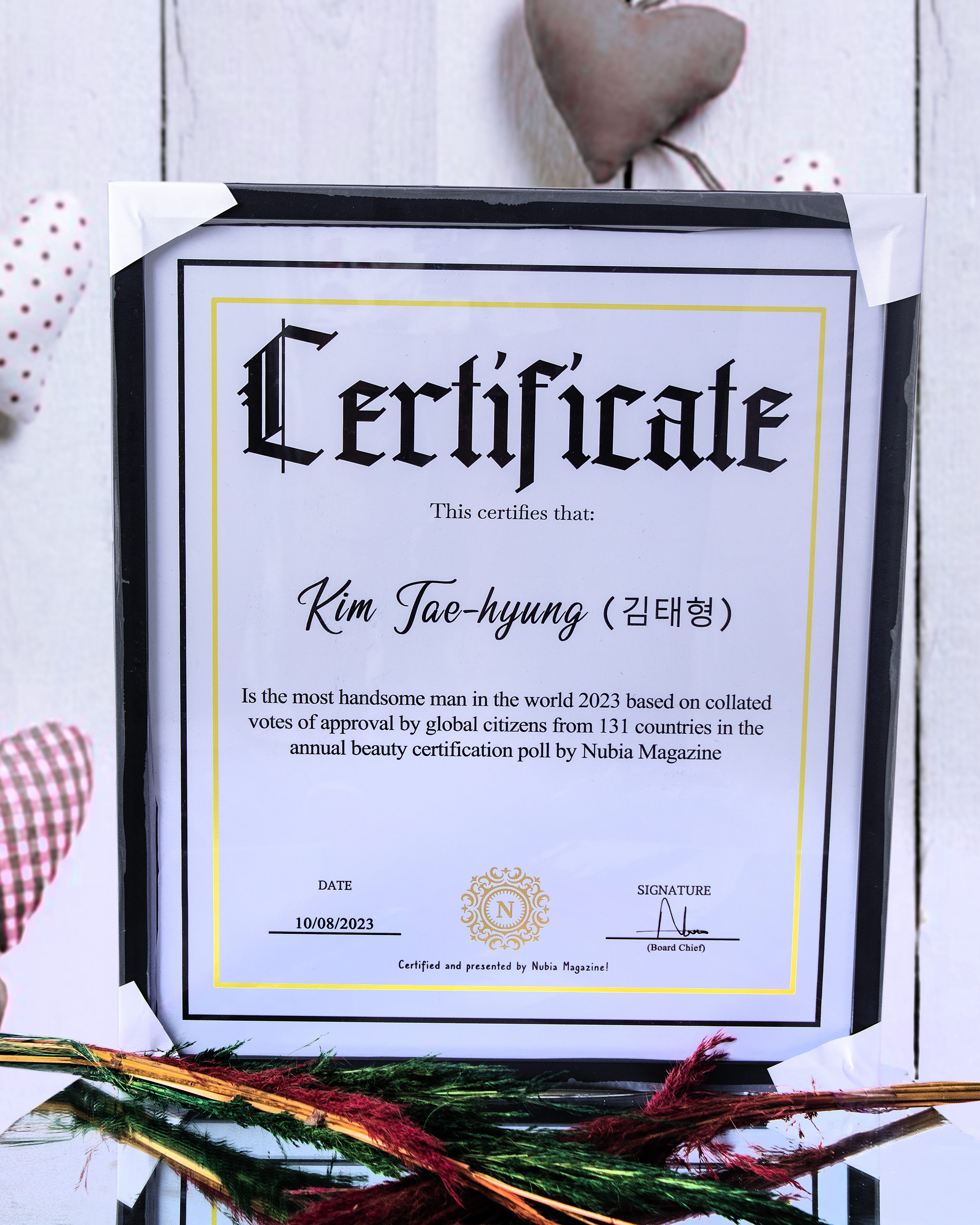 We extend our sincerest congratulations to Kim Taehyung for this extraordinary achievement. His embodiment of charm, talent, and compassion has established him as the definitive icon of handsomeness, earning him the illustrious title of the "Most Handsome Man in the World for 2023."