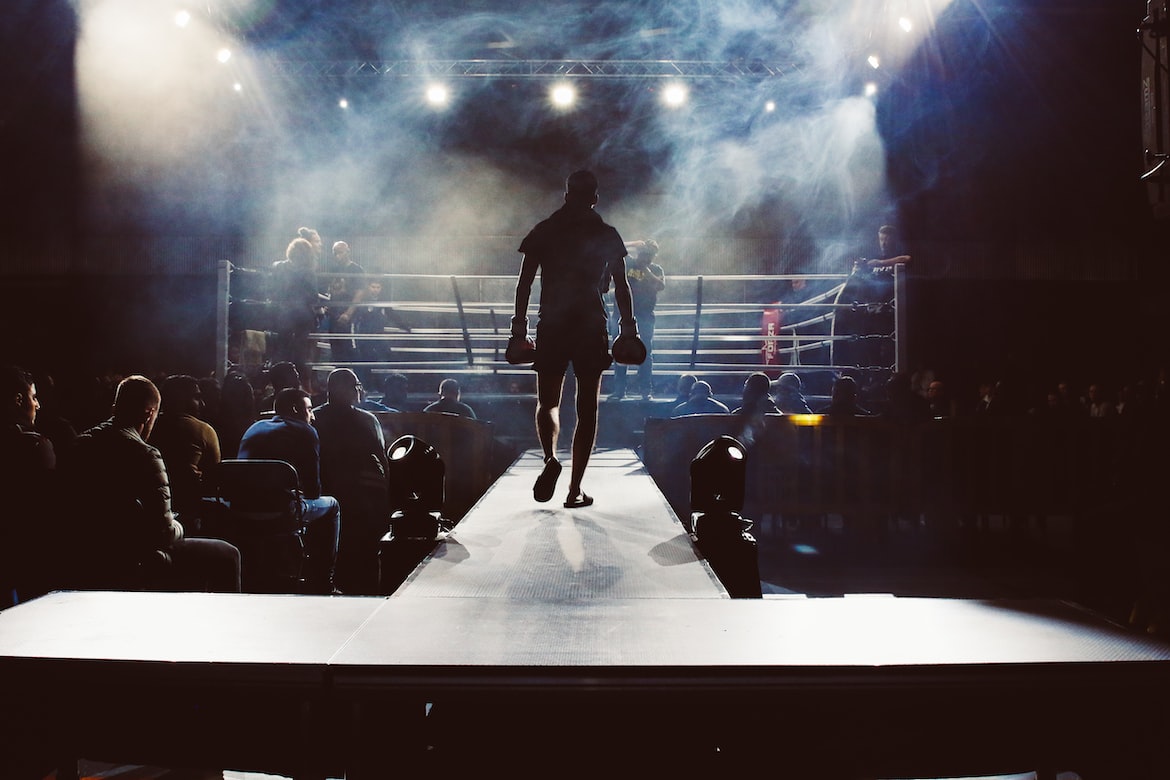 Floyd Mayweather Jr. will go down in history as perhaps the finest boxer that's ever lived. He wrapped up his professional career back in 2015 with a sensational knockout victory over UFC star Conor McGregor. 'Money', as he's not so affectionately known, was made a heavy betting favourite for that bout according to oddschecker, which compares combat sports odds and offers, and he didn't disappoint. The fight was as lucrative as it was exhilarating, but where does it rank on the Las Vegas, Nevada native's resume of pay-per-view events?
During the entire history of boxing, no one has generated as much money as Mayweather. Throughout his illustrious career, he has been criticised numerous times for cherry-picking his opponents as well as delivering relatively boring fights, despite over-the-top performances throughout the pre-fight build-up. Still, the five-weight World Champion has generated over $1.7 billion in pay-per-view buys.
In recent years, Mayweather has been fighting a number of Japanese MMA fighters as well as social media personalities in exhibition bouts, fights in which he is still paid an eye-watering amount of money to feature in. But throughout his career, he has also fought a whose-who of professional athletes. Here are his most lucrative pay-per-view bouts of all time.
Mayweather vs Pacquiao – May 2015 – 4.6m PPV Buys
Floyd Mayweather vs Manny Pacquaio was the fight that the world wanted to see for almost a decade. The bout almost looked as though it would never come to fruition, especially following the Pac-Man's 2012 knockout defeat to long-time rival Juan Manuel Marquez. But the fight would eventually get made and was correctly billed as the Fight of the Century.
In the end, Mayweather would dominate the fight. His pot-shotting earned the respect of Pacquaio, who simply couldn't get his lightning-fast combinations firing. Money would win a wide unanimous decision and cement his legacy as the greatest fighter of his generation. And he earned a reported $180 million in the process.
Mayweather vs McGregor – August 2017 – 4.3m PPV Buys
Following his victory over Pacquaio before a final match against the obviously overmatched Andre Berto, Floyd Mayweather announced his retirement from boxing. But throughout the two years that he was out of the game, a new pay-per-view megastar arrived in the name of Conor McGregor. The 'Notorious' became the UFC's first-ever simultaneous two-weight world champion when he defeated Eddie Alvarez in November 2016. Rather than turning his attention to a number of up-and-coming MMA stars, the Irishman immediately turned his attention to "dragging Floyd Mayweather out of bed."
McGregor was successful in his quest and the fight was booked for August 2017. The pair embarked on a four-city promotional tour that was perhaps more entertaining than the fight itself. On fight night, The UFC champion had success early and performed better than many expected. In the end, however, he gassed, and Mayweather took full advantage, knocking out his opponent in the 10th round to secure his 50th straight victory, matching Rocky Marciano's record.
De Le Hoya vs Mayweather – May 2007 – 2.4m PPV Buys
Floyd Mayweather is very rarely the B-side when he is fighting. However, he was exactly that when he faced off against Oscar De La Hoya way back in 2007. The Golden Boy was America's undisputed box office sensation, and Mayweather planned on usurping him as well as securing his legacy as the best pound-for-pound boxer on the planet.
The build-up to this fight was unlike anything we had ever seen at the time, with HBO producing a smash hit docuseries named 24/7 that followed both fighters as they prepared for the fight. And the barbs traded were explosive, to say the least.
On fight night, De La Hoya came as close as anyone ever has to defeat Mayweather. His pressure fighting caught the eye of the crowd, he burst into raptures anytime the Golden Boy let loose. However, two of the three judges preferred Mayweather's accurate counterpunching over De La Hoya's all-out assault, and they handed him a split decision victory, making him the WBC Light Middleweight World Champion and the undisputed king of boxing.