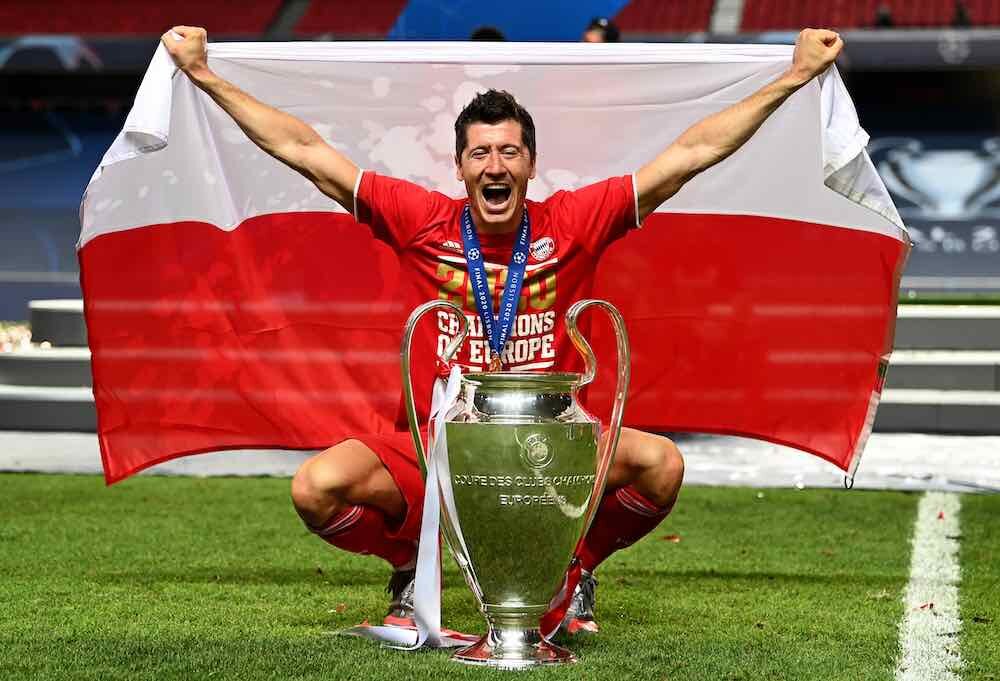 And Lewandowski, who was widely expected to win the Ballon d'Or before the award's 2020 edition was cancelled, finished the season with a triple with Bayern. Because Lewandowski has achieved his peak, the Poland captain is at the top of the heap.
"It feels really good if you win an individual title, that's another pleasant bonus," Lewandowski said in a recent interview. Nubia Magazine ranks the top 10 best football players in the world in 2020.
List Of The Best Football Players In The World 2020:
1. Robert Lewandowski
He is a top goalscorer in both the Bundesliga and the Champions League, proving that age – he is now 32 – is only a number. His impact has been undeniable this season, with 55 goals and 10 assists in 47 competitive appearances. He definitely deserves the title of best player in the world 2020.
2. Kylian Mbappe
The young Frenchman was one game away from winning every conceivable trophy in 2020, but he was unable to provide his finest performance in the final against Bayern Munich. He is, however, the head of the next generation, it is looking like PSG will be versatile enough to accommodate his ambitions.
3. Joshua Kimmich
One of the finest midfielders in the world, if not the best. Without him and his contributions, Bayern's triumph in 2020 would not have been conceivable. He scored seven goals and added 17 assists, but it was his defensive presence that kept his team safe.
4. Neymar
In the French capital, last season was perhaps his finest ever. He put his squad on his back and used his creative influence to help them win critical games. Despite injuries and the fact that his team lost in the UEFA Champions League final against Bayern Munich, he appears to be happy.
5. Cristiano Ronaldo
Insatiable, uncontrollable, and incomprehensible are only a few words to describe it. All of this and more may be found in the Portuguese forward. He is intent on demonstrating to the footballing world that he is unstoppable, as seen by his quality of performance with Juventus and the national team. In 2020, he had the most goals of anybody, with over 100 for Portugal.
6. Sergio Ramos
Another superstar who shows no signs of slowing down. He's a symbol of stability, and it's no accident that he was missing for some of Real Madrid's most harrowing defeats in 2020.
7. Leo Messi
There isn't much more to say about Messi. In LaLiga Santander, he earned the Pichichi top goalscorer title, as well as the most assists (21). But it was his off-field antics that dominated the news in 2020, notably his explosive Burofax and interview in which he expressed his desire to leave Barcelona.
8. Karim Benzema
The Madrid striker is in the prime of his career right now. Following Cristiano Ronaldo's departure from the Santiago Bernabeu, the Frenchman has taken over as the club's leader. Last spring, his goals and impact helped Los Blancos reclaim the LaLiga Santander crown, and no one can deny that he is one of the finest attackers in the world.
9. Manuel Neuer
Neuer, a living icon, was instrumental in Bayern winning five titles in 2020. At 34, he is still breaking milestones, like as keeping 200 clean sheets for Bayern Munich and being the first player to win two trebles.
10. Erling Haaland
Haaland was one of the year's biggest stories, scoring 32 goals in 31 games and receiving the 'Golden Boy' title for the finest young player in the world. He began the year with Red Bull Salzburg before transferring to Borussia Dortmund, and his achievements should ensure that he continues to dominate the game in Europe for years to come, whether in Germany or abroad.